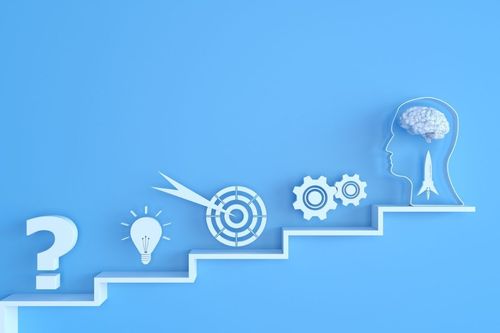 The key is to approach AI implementation holistically
Companies that are leading in AI implementation are seeing a "significant" return on investment (ROI), according to the latest PwC 2022 AI Business Survey.
The key to their success? Taking a holistic approach to AI implementation, instead of focusing on one goal at a time.
AI leaders proceeded in three areas at once: business transformation, enhanced decision-making and system modernization, according to authors Anand Rao, PwC's global AI lead, and Brett Greenstein, data and analytics partner.
This unified approach brings together internal experts from across the company to facilitate data sharing and scale.
"It brings together AI specialists with analytics teams, software engineers and data scientists," they wrote. "By including business experience, it helps align outcomes with business priorities, leading to organizational buy-in and to projects that deliver a real impact at a reasonable cost."
They also use a unified approach to handling data, with one person or team responsible for data sharing and governance, the report said.
Figure 1: Source: PwC
Digital twins, responsible AI win
Nearly all (96%) of the companies surveyed are planning to use digital twins. AI simulations can help companies project outcomes without taking real-world risks – and do so at faster speeds.
For example, a simulation of suppliers, customers, competitors and weather can help companies project supply chain pricing and disruptions so they can plan ahead, according to the report.
Respondents also are aligned on the importance of keeping watch over their AI systems: 98% said they have at least some kind of plan for responsible AI in 2022.
These AI systems assess models for explainability (how it came to certain decisions), robustness (trustworthiness of results), bias, fairness and transparency.
Importantly, responsible AI requires a company's tech and business side to work together. 
"AI professionals may, for example, miss the impact on compliance or the brand when AI makes decisions based on historical data sets, which may be rife with historically common biases," Rao and Greenstein said.
"Business and risk experts may lack the technical skills to forecast how highly complex algorithms may perform as circumstances change," the authors added.
PwC surveyed 1,000 U.S. businesses and AI executives. Among respondents, a quarter worked in companies with revenues of at least $5 billion. Half of the respondents were in the C-suite.
A third of respondents were in industrial products (34%), retail and consumer comprised 19%, financial services were at 17%, tech, media and telecom took up 15%, health was 10%, and energy, mining and utilities comprised 5%.
Keep up with the ever-evolving AI landscape
Unlock exclusive AI content by subscribing to our newsletter!!
You May Also Like
---