Reducing Operational & Ownership Costs With AI-First Infrastructure
Reducing Operational & Ownership Costs With AI-First Infrastructure
Reducing Operational & Ownership Costs With AI-First Infrastructure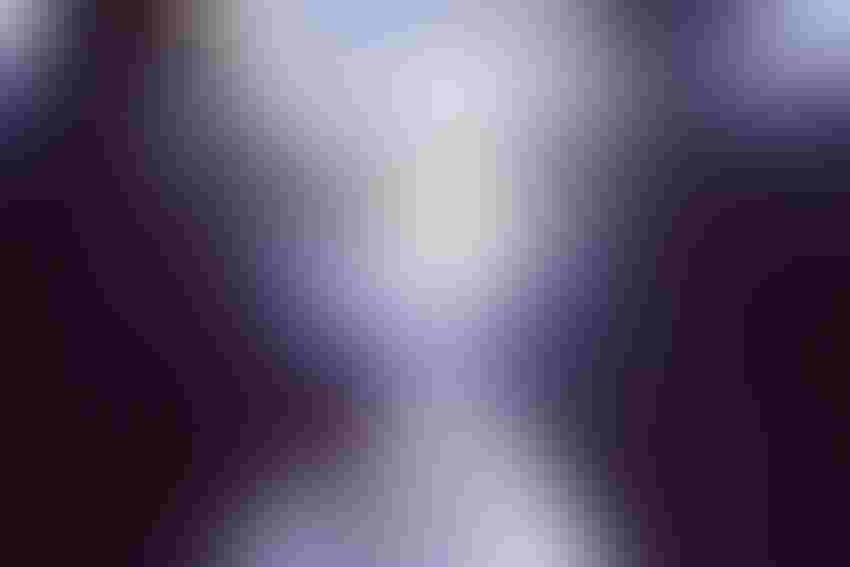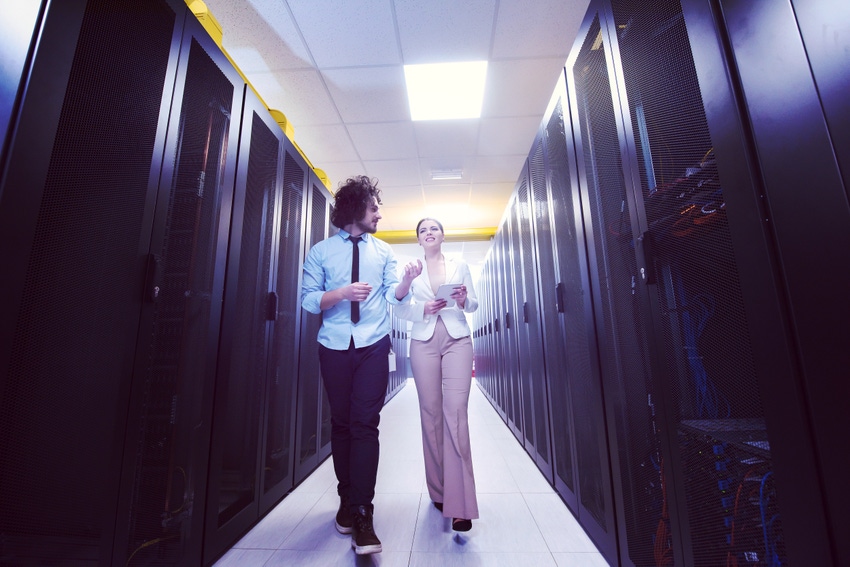 By Shamima Sultana
SYDNEY, AUS - More than ever before, companies are embracing and implementing AI within their product and services. As more products incorporate AI, new ways of developing and delivering solutions will evolve too. Organizations' tech ecosystems will demand rethinking in order to incorporate both traditionally-built and AI-automated solutions. When AI reaches maturity in an organization and its initial value is realized, a new set of infrastructure challenges to unlocking the true potential of AI will arise.
In this article, I will cover what AI products and services might mean for IT infrastructure, as well as how AI can be used to deliver operational efficiency and reduce the total cost of ownership. Finally, I will demonstrate what an AI first infrastructure looks like and what leaders can do to enable AI to take center stage in their organizations.
Why tackle cost of ownership?
About one third of businesses today are considering integrating AI in their current product and services. This will undoubtedly generate new devices, new products, and new mediums to communicate with customers. Consequently, IT systems need to evolve with to meet greater demands with AI, and deliver solutions at increased volume and speed - while utilising less human resources and minimising operational costs.
These are just some of the challenges facing businesses today:
80% of staff time is spent maintaining existing IT

The operating costs of an application is often 2x the app's acquisition cost

Software bugs cost 100x more to fix in the production phase than during design

Labor costs exceed software/device cost by up to a ratio of 18:1
For example, a tier-1 bank spends about a billion dollars each year to keep their products and services running. This is predominantly due to the total cost of ownership, and generates new and complex challenges.
Firstly, interconnectivity will grow via the Internet of Things, while the number of computing devices will grow by 38%. Businesses already face complex challenges around the maintenance of legacy applications due to lack of historical knowledge, outdated / unsupported technology stacks, and an overreliance on a mature workforce. Without a robust mechanism with which to maintain IT systems, this rapidly growing IT infrastructure could pose one of the most significant challenges for enterprise and technology decisionmakers alike.
Secondly, this complexity is a significant limiting factor for executing product development at the speed necessary to respond to market needs. In the absence of careful planning, technology platforms will fail to anticipate the complexity of interactions. Managing volume and complexity falls to a highly skilled human workforce, the demand for which is already far outstripping supply.
Without effective solutions, the cost of maintaining applications will therefore increase exponentially. Furthermore, increase complexity means the greater risk of security loopholes, making organizations more vulnerable to threats.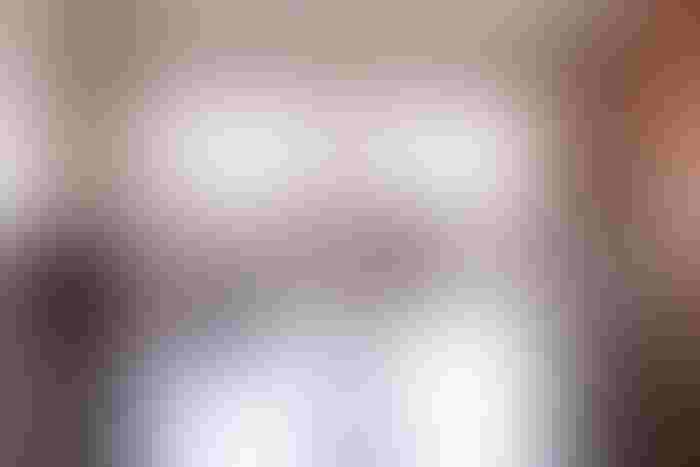 Related: AI Starts In The Boardroom
Why AI is valuable to reducing TCO
A high-performance IT infrastructure is secure, available, resilient, and cost-effective. With such an infrastructure, businesses can build and deploy technology solutions at scale and respond to markets needs quickly. Today, most organizations have an IT infrastructure which is very complex. Complexity breeds security gaps in manual touchpoints and ultimately adds costs to the human workforce. Ultimately, this impacts an organization's ability to respond to customer needs quickly.
AI will fundamentally challenge the way IT solutions are developed and deployed. Today, we rely on code, but AI also need data models, patterns, and processing power to make this a reality. While today we rely on data from legacy databases, AI needs data from across a range of sources and devices. Similarly, while many applications today run in batch, AI demands faster processing and powerful compute engines for instantaneous service. The time has come to consider a new form of infrastructure which will enable AI to take center stage and tackle organizations' biggest challenge: the total cost of ownership.
Five Capabilities of an AI-first IT infrastructure
An AI first infrastructure offers a high degree of automation and delivers significantly improved performance and resilience.
A platform powered by AI evolves through continuous learning, just like humans do. Over time, it becomes a self-reliant and self-sustained platform, capable of making critical decisions.
This will fundamentally change the way programs are written - from explicit lines of code, to patterns and models. This will change the way products are deployed and managed. This capability will generate a deep learning-based coding standard and framework, and the resultant new set of tools and framework will enable organizations to create, test and deploy AI applications without any human touch points. IT development cycle will be rebuilt entirely differently with deep learning methods.
AI-first infrastructure is highly scalable.
An AI powered platform takes best-of-the breed compute power to ensure IT infrastructure is capable of data loads, processing and grantees the service assurance and endurance. Today's applications lack performance and support on millisecond level and millions of tasks per second. In future, high quality distribution systems will be built with AI in mind. Technology such as parallel ingestion frameworks to load data will accelerate this transformation. New AI infrastructure will focus on computational power on GPU level using quantum computing, leverage open source and cloud for on demand consumption and avoid vendor lock-in.
AI first infrastructure is IoT enabled.
Data connectivity and real-time insight holds the key to effective AI solutions. An AIF infrastructure will develop tools and methods to secure data transfer, ingestion and processing of data from various sources and supply data on demand to generate and pass real-time insights. IoT deployments will enable connectivity of all current and future device and a new set of policy and governance framework will be established to make IoT mainstream solution.
AI first infrastructure is secure at its core.
AI-first infrastructure will allow organizations to focus on developing AI applications that discovers cybercrime rather than building systems to ingest, integrate, store, varieties of security data. Event-based AI will filter billion of events through unsupervised learning connecting events, people and places and build threat intelligence. This will help organizations focus on the visibility of threats and directing resources towards prevention.
AI first infrastructure is simple to understand and manage
Complexity breeds cost and adds security gaps. With AI, future IT infrastructure will combat complexity problem with higher visibility. It is truly possible to re-create an organization's entire technology infrastructure with AI and Augmented Reality. This will enable engineering to quickly pinpoint where change needed and help technology execs understand the magnitude of change for any new deployment and plan accordingly. It will help operations to maintain applications, reducing errors and diagnose IT issues quickly.

Related: AIOps Could Be An Automation Revolution In Business IT
The journey to AI first infrastructure
Given that the AI ecosystem is still in its early days, deploying an AI first infrastructure will take journey. To justify the effort and investment in such an initiative with take careful planning and constant measurement to reach the final stage. Here is how we propose to do this in 3 stages.
Retrofit - Co-exist with legacy applications
This is where most organizations are at today. Organizations who are building AI-infused products have separate set of applications to maintain. Current IT infrastructure needs to cater for AI applications to co-exist with rest of the application and operate with better efficiency. All design, development and devOps need to be streamlined to cater for both legacy and AI applications.
Redesign - Merge and migrate
As organizations mature with AI applications, IT platform needs to invest in tools to transform legacy applications, slowly move towards AI first platform through test and experimentation. This is where careful investment in capabilities above will add value.
Re-imagine - AI first infrastructure platform
Finally, AIF infrastructure will offer full suite of AI tools, methodology and framework as a self-sustained platform. This platform will integrate with rest of the ecosystems with newly developed integration patterns and take full advantage of the IoT to develop new products and services in a fast and secure way.
Summary
AI demands a new set of infrastructure in its own right and it will require best of the breed technology. If we try to shoehorn our AI solutions into traditional IT environments, we will only exacerbate the complexity of AI infrastructure. AI presents an opportunity to reinvigorate our age old IT infrastructure and combat the total cost of ownership challenge. AI first infrastructure is a need for tomorrow. However, we need to invest in it today to be ready for tomorrow.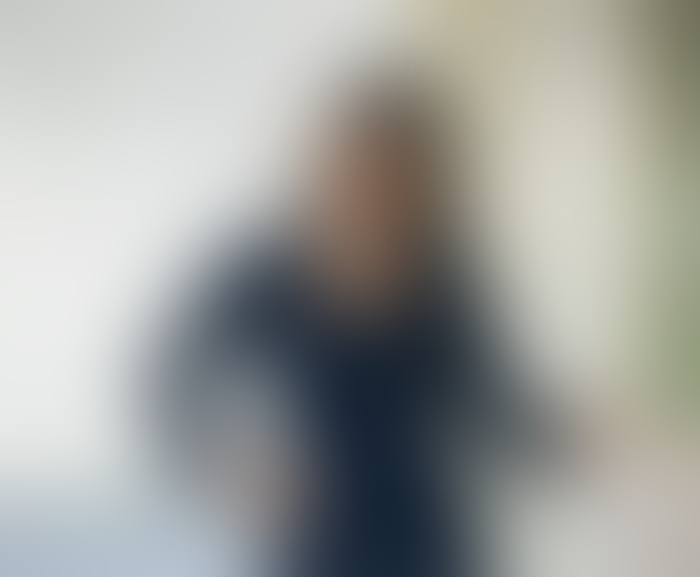 Shamima Sultana is a tech entrepreneur passionate about building innovative solutions in finance and fashion industry. Her company, Vectore.io, is a strategy and advisory start-up focused on delivering high performance AI infrastructure and ecosystem of products to enterprise to solve the most ambitious business challenges. It is actively looking for seed funding and partnership to pilot this concept.
Keep up with the ever-evolving AI landscape
Unlock exclusive AI content by subscribing to our newsletter!!
You May Also Like
---