Researchers use AI and connected toilet seats to monitor heart patients
Researchers use AI and connected toilet seats to monitor heart patients
The device can monitor heart rate, blood pressure, blood oxygenation levels, the patient's weight, and stroke volume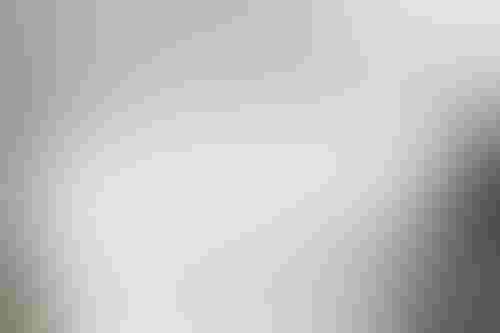 The device can monitor heart rate, blood pressure, blood oxygenation levels, the patient's weight, and stroke volume
The Rochester Institute of Technology and the University of Rochester Medical Center (URMC) are planning a clinical trial of AI-enabled toilet seats to determine if vital signs can be monitored to reduce re-hospitalization of heart patients.
The venture is being funded by a $3 million grant from the National Institutes of Health (NIH).
The "Fully-Integrated Toilet Seat" (FIT) will use AI and sensors to provide physicians with updated patient data, and an early-alert system to help identify possible deterioration sooner.
"The cost of readmission usually exceeds the cost of the original hospitalization when individuals have a diagnosis of heart failure," said David Borkholder, former Bausch and Lomb professor in RIT's Kate Gleason College of Engineering.
"We are using machine learning and AI to develop an early alert system so that we can identify when a patient's health begins to subtly deteriorate and hopefully see it much sooner than the patient would detect it themselves."
Borkholder is leaving RIT to join Heart Health Intelligence, the startup that will be producing the connected toilet seats.
Advance warning
The sensors in the toilet seats measure the electrical and mechanical activity of the heart, and can monitor heart rate, blood pressure, blood oxygenation levels, the patient's weight, and even stroke volume – the amount of blood pumped out of the heart with every beat.
Development of the smart seat started at RIT in 2014, and now AI is being incorporated to analyze the output in real time.
The first phase of the clinical trials will start with about 250 patients, an RIT spokesperson told AI Business. "There are a number of factors that can be evaluated in these patients," Wojciech Zareba, professor of Cardiology at the University of Rochester Medical Center, said. "It is like having a patient on bedside monitoring in an intensive care unit.
"At home, people don't usually have these monitoring tools. This seat is serving as a good monitoring tool and even if it is not continuous, it will be used by patients several times per day, and each time, it will record data and send it to be processed."
The systems in the seat can be trained to recognize patterns unique to each person using it and are able to distinguish between more than one household user.
"Individuals have unique features, from distinct eye and hair color to biological characteristics, such as an electrocardiogram (ECG)," Zareba said.
"Looking at ECGs from two people, physicians can see differentiations, so the data on a given patient will not be mixed up.
"Medicine today is oriented toward prevention. If you have good tools which will allow you to catch certain signs and symptoms that could be worsening, it will be easier to do it. This is the future of medicine."
Keep up with the ever-evolving AI landscape
Unlock exclusive AI content by subscribing to our newsletter!!
You May Also Like
---