RNIB and conversational AI vendor Alana partner on tools for people with sight loss
RNIB and conversational AI vendor Alana partner on tools for people with sight loss
The project aims to support more than two million people in the UK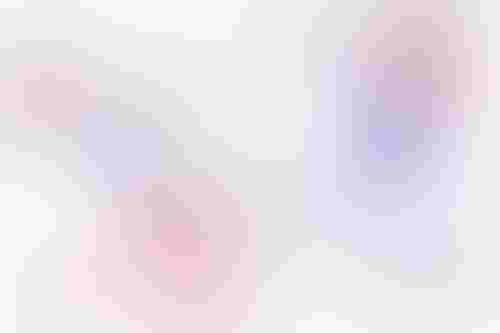 The project aims to support more than two million people in the UK
The UK's Royal National Institute of Blind People (RNIB) and conversational AI platform Alana have announced a partnership, looking to develop new tools for people with sight loss.
Alana, a tech spin-out from Heriot-Watt University, makes machine learning-based software designed to understand users and respond in an intuitive, human-like way.
The partnership will initially seek to use the technology in new ways that will enhance the existing support offered by RNIB, including the Sight Loss Advice Service provided over the phone and online.
Alana is also working on a tool that will help users identify objects and discover more information about their physical environment, automating the popular BeMyEyes app, which links those with sight loss to fully-sighted volunteers.
Revelation
The Alana platform, which operates in both text and voice formats, can be customised to provide customers with help, support, and guidance on everything from event FAQs to shopping orders.
Alana is also able to recall previous conversations with individual users, enabling it to make associations, identify correlations and then use this knowledge proactively to make suggestions.
Lance Blackstone, the company's non-executive chairman, described the first encounter with RNIB as a "revelation". "I don't think I have ever been moved quite so much in a business presentation before," he said in a statement. "When both sides began to fully appreciate what Alana can do to enhance the lives of blind people, and particularly those who are lonely or isolated, it was a humbling moment."
David Clarke, director of services at RNIB, said the partnership had the potential to completely transform the lives of people with sight loss. "Using the digital tools we have today, like electronic braille, screen reading software and specialist smartphone apps, it's never been more possible for people with sight loss to lead full and independent lives.
"As technology continues to develop, it brings a host of wonderful new opportunities. The advent of AI is particularly exciting with wide-reaching possibilities, and we are looking forward to working with Alana to see how this new technology can benefit our community."
Indeed, the RNIB is particularly proactive in its approach to tech solutions for advancing its goals. Last year, the organization partnered with Amazon to make voice assistant Alexa more useful for those living with visual impairments. Meanwhile, companies like OrCam and Starkey are working on hardware solutions that help those with sight loss better navigate the world.
Keep up with the ever-evolving AI landscape
Unlock exclusive AI content by subscribing to our newsletter!!
You May Also Like
---