Russia's Yandex to spin off self-driving joint venture with Uber, invest $150m
Russia's Yandex to spin off self-driving joint venture with Uber, invest $150m
It will still own most of the business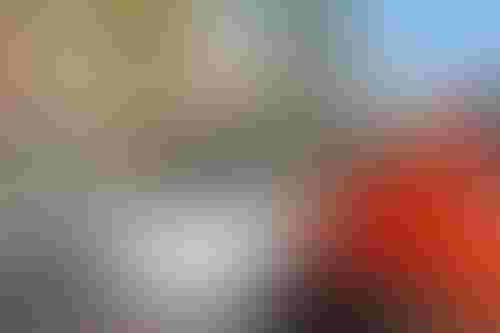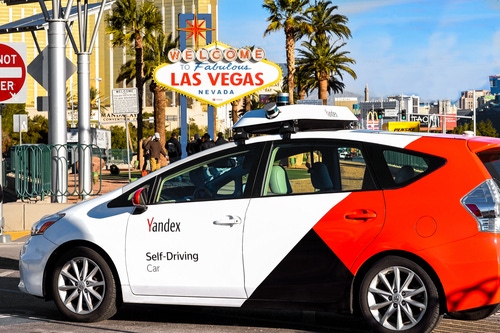 It will still own most of the business
Russian tech giant Yandex has announced plans to spin off its self-driving vehicle business, currently operated as a joint venture with Uber.
Yandex, best known for its eponymous search engine, started a ride-hailing service way back in 2011. Six years later, it joined up with Uber to offer a combined platform in Russia, Kazakhstan, Azerbaijan, Armenia, Belarus, and Georgia.
The division was initially 59.3 percent owned by Yandex, and 36.6 percent owned by Uber.
That same year, Yandex began work on autonomous driving technology, but within its own 'MLU' subsidiary.
Russia's Google' vies to become Russia's Waymo
Now, the self-driving tech is being spun out of MLU under a new name, 'Yandex Self Driving Group.' Yandex will own 73 percent of Yandex SDG, while Uber will own 19 percent. The remaining eight percent will be reserved for Yandex SDG management and employees.
As part of the deal, Yandex will invest $150 million into the group - $100 million in the form of equity, and $50 million in the form of a convertible loan. It will pay an undisclosed sum for a portion of Uber's stake.
"We are excited to increase our stake in this strategically important part of our business," Arkady Volozh, CEO of Yandex, said.
"In just a short period of time, we have achieved breakthrough results in autonomous driving. We firmly believe in the future of autonomous mobility as a safe and cost-effective form of transportation with a vast addressable market. The additional capital that we are investing in SDG will allow it to continue to pursue the R&D and productization of autonomous mobility."
The new company operates a fleet of 130 self-driving cars, which have driven more than four million autonomous miles on public roads in various weather and road conditions in Russia, Israel, and the United States.
"There is still a lot to be done to apply this technology to ride-hailing, food delivery, e-commerce, and many more adjacent categories in the longer-term," said Dmitry Polishchuk, CEO of Yandex SDG.
"The creation of a new company, with significant support from Yandex, positions us well for the further acceleration of our development and to achieve our goal of creating a safe and efficient transportation ecosystem."
Late last year, Yandex began work on Yandex.Rover, an autonomous delivery robot. The system, which will be handled over to SDG, recently began live trials in Russia's Skolkovo innovation hub. The company plans to launch the bot in Ann Arbor, Michigan (home to the Refraction AI autonomous robot), and Tel Aviv, Israel, "in the near term."
It is not clear how much technical involvement Uber had in MLU's self-driving research. The US company runs its own autonomous projects, which were responsible for the death of pedestrian Elaine Herzberg in 2018.
The Uber Advanced Technologies Group, which infamously purchased self-driving startup Otto in 2016 only to have its founder sentenced to 18 months for stealing Waymo IP, was itself spun out in 2019.
Last year, the ATG raised $1bn from Toyota, auto-parts maker Denso and SoftBank's Vision Fund, at a valuation of $7.25 billion.
But Alphabet's Waymo remains the leader of this nascent market, raising an impressive $3bn in outside funding – in addition to all the money spent on it by Google's parent company. Waymo has chalked up more than 20 million miles of autonomous driving on public roads, and more than 10 billion miles in simulation.
About the Author(s)
Stay Ahead of the Curve
Get the latest news, insights and real-world applications from the AI Business newsletter
You May Also Like
---