Saudi Arabia's king approves national artificial intelligence strategy
Saudi Arabia's king approves national artificial intelligence strategy
Hoping to transform Saudi Arabia into "a leading AI and data-driven economy"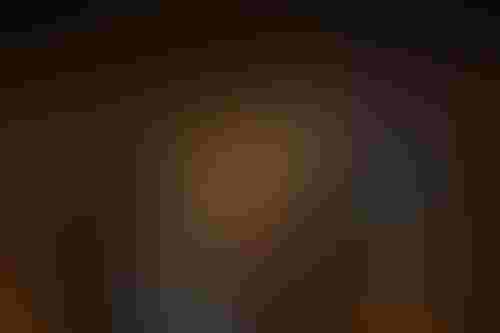 Hoping to transform Saudi Arabia into "a leading AI and data-driven economy"
King Salman Bin Abdulaziz has approved Saudi Arabia's national strategy for data and artificial intelligence, proposed last year.
The Saudi Data & AI Authority (SDAIA) will work towards 66 goals, all focused on improving the country's AI-based technologies and its use of data, both internally and through partnership with private enterprises.
Neom will need a lot of AI
The SDAIA was established in August 2019, and formally launched this March, with the royal decree now cementing its place in government, and its long-term strategy.
"The establishment of a national data bank consolidated more than 80 government datasets, which corresponds to 30 percent of government's digital assets," Dr. Abdullah bin Sharaf Al Ghamdi, president of SDAIA, said (translated).
"The Authority aims to build one of the largest clouds in the region by merging 83 data centers owned by over 40 government bodies. Data is the single most important driver of our growth and reform, and we have a clear roadmap for transforming Saudi Arabia into a leading AI and data-driven economy."
The goals of SDAIA are all focused on joining up with the broader 'Vision 2030' strategy, launched by Crown Prince Mohammed bin Salman back in 2016.
However, one key aspect of the program has faltered – the planned IPO of the world's most valuable company at the time, oil giant Saudi Aramco. With the business thought to be valued between $1.5 trillion and $2 trillion, five percent of the company was expected to be sold off in 2018 to fund the Vision 2030 strategy.
The IPO is yet to take place, with accounting issues, staff changes, and other internal problems repeatedly delaying the listing. In late 2019, 1.5 percent was put up for sale – raising just under $26 billion, instead of the planned $100bn. It is not clear if all of the money raised is earmarked for the Vision initiative.
In October 2018, agents of the Saudi government murdered Washington Post columnist and US resident Jamal Khashoggi at a consulate in Istanbul. The country has admitted the killing was premeditated, but denied that the Crown Prince knew about it. The CIA alleges that he ordered it.
The high profile murder put a damper on American investments in Saudi Arabia, with consumer-facing businesses having to downplay their ties to the state, and bin Salman.
Numerous tech executives, including then-Google Cloud CEO Diane Greene, pulled out of Saudi Arabia's Future Investment Initiative Summit, also known as "Davos in the desert." But there are signs that business may be returning, now that press coverage of the murder has stopped – with Google set to open cloud data centers in the country.
The ambitious Neom project may not be so lucky. The futuristic megacity was intended as the centerpiece of the Vision 2030 plan, but the site remains a mostly empty stretch of desert tract. The $500 billion infrastructure initiative has been mired by delays, internecine fighting, and reported demands by bin Salman for flying cars, robot dinosaurs and an artificial moon.
Earlier this year, Riot Games, developer of immensely popular video game League of Legends, entered into a short-lived partnership with Neom to promote the city, but pulled out after employees threatened to quit due to ties to bin Salman, and plans to kick the Huwaitat Bedouin tribe off their land.
Despite the setbacks, work on the project continues, with Neom last month awarding executive project management contract for the development of the primary infrastructure to US-based contractor Bechtel.
Should it be built, the city is expected to feature a vast surveillance system. Beyond Neom, Saudi Arabia is investing heavily in AI for surveillance and crime prediction.
Keep up with the ever-evolving AI landscape
Unlock exclusive AI content by subscribing to our newsletter!!
You May Also Like
---