Securing a digital advantage with hybrid cloud and AI
Securing a digital advantage with hybrid cloud and AI
IBM's Andrew Brown outlines how hybrid cloud technologies fused with AI can deliver better business results.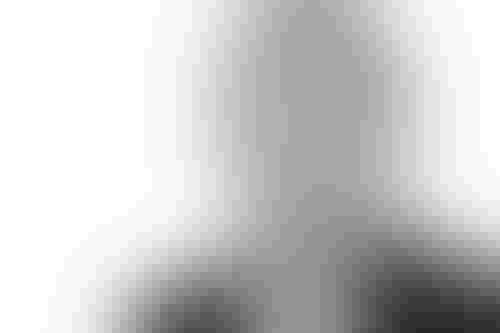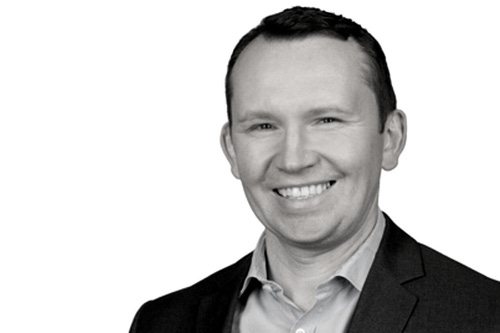 If the pandemic was a test of every organization's digital progress, 80 percent sadly were caught flat-footed.
This made them vulnerable to costs associated with lost productivity, inefficient supply chains, risk mitigation, and lost sales due to a poor digital experience.
The realization that digital transformation touches every area of their organization, from operations to customer service, was indeed a call to action.
Those who led transformation efforts pre-pandemic and achieved a digital advantage were able to better navigate through the crisis—and move ahead. Those who hadn't are now playing catch up with their technology investments.
At IBM, we've been focused on making sure industry leaders can become more resilient, agile, and operationally intelligent – essentially, future-proof themselves in an ever-changing environment.
Specifically, we offer four core capabilities that create that digital advantage for businesses.
We help companies automate processes to reclaim more time for higher-value work, make data-driven predictions so they can respond faster, secure businesses with real time threat insights, and adopt continuous IT modernization to compete.
While others make similar claims, IBM uniquely fuses together the intelligence of AI and the agility of hybrid cloud, with a focus on delivering AI for business.
IBM Watson is AI for business
First, it's designed with enterprise workloads in mind and speaks the language of business.
Using Natural Language Processing, it extracts insights and looks at patterns—then creates summaries from this unstructured data like human language, computer code, and even jargon that is specific to your industry and company. 
Second, it's built with trust at its core. Trustworthy and explainable AI is crucial to widespread adoption of the technology and the success of businesses, including how they maintain brand integrity and comply with regulations.
For AI to grow, it must respect our data and the insights about us, and it must be transparent and explainable. 
In fact, 91 percent of organizations say their ability to explain how their AI came to a decision is critical. 
We advance trust from principle to practice by providing tools to govern and explain AI-led decisions so that you can put responsible AI into practice.
Language, paired with automation, trust - and the ability to run anywhere, are unique to IBM Watson, and it's why we've been the #1 AI market leader for five consecutive years.
Watson works anywhere—so you can easily and securely bring AI to your data wherever it lives —and scale AI models and applications across any cloud.
This translates into consistency and repeatability in AI delivery—accelerating an advantage that translates into revenue and profit growth.
And all our software is built on Red Hat® OpenShift®—which means we can deliver core capabilities on a build once, run anywhere hybrid cloud environment. You have the flexibility to deploy on any cloud you want, on your infrastructure— from the data center to the edge.
It's inspiring to witness how the AI technologies we developed at IBM help organizations such as Zzapp realize and scale AI to tackle problems such as malaria.
The Israel-based startup is using AI to locate malaria hotspots and help eliminate the risk.
Zzapp Malaria won the grand prize in the 2021 IBM Watson XPRIZE Challenge for its work developing an AI-powered mobile application that allows for personalizing malaria elimination interventions in a number of African towns and villages.
By creating custom models built with tools like IBM Watson® Studio for Cloud Pak for Data to predict the number of small water bodies caused by weather, the company can optimize the timing for mosquito larviciding.
While not all new, our capabilities are now crisis-tested, proven, and more urgent than ever.
What we've learned from working with leading enterprises around the world is that when it comes to architecting for digital advantage, integrating across an open technology ecosystem becomes more crucial to success.
Organizations have told us they need the flexibility to transform across processes and business functions.
It's with this approach that your data doesn't need to move. You use your data anywhere it lives across your infrastructure. You're not penalized, delayed, or put at risk because you're not forced to move it.
Only a holistic approach like this lets you solve use case after use case across the enterprise without sacrificing the infrastructure or moving data you rely on.
No matter what your toughest challenges or your biggest aspirations are, let's see what we can architect together across these four capabilities: Automate, Predict, Secure, and Modernize.
Andrew Brown is general manager of IBM's UK & Ireland technology sales. He has spent 27 years at IBM and has a close affinity to banking and insurance, telecommunications, and government industries.
Keep up with the ever-evolving AI landscape
Unlock exclusive AI content by subscribing to our newsletter!!
You May Also Like
---