Self-driving cars could soon teach teens how to drive
Self-driving cars could soon teach teens how to drive
GM has submitted its design to the U.S. Patent and Trademark Office.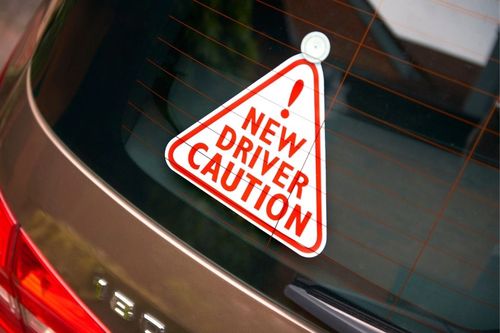 GM has submitted its design to the U.S. Patent and Trademark Office.
Here's a use for autonomous car technology that hasn't previously been considered to any great extent – teaching learners how to drive.
General Motors has filed an application to patent technology that could spell the end for every nervous learner's worst nightmare: well-meaning, but intimidating, driving instructors.
Motoring website Motor1 has revealed how GM has submitted a design to the United States Patent and Trademark Office for an autonomous vehicle system intended to measure and train new drivers without any other human presence in the car. 
While the idea might seem extreme, the rationale behind it is actually pretty sound. As the application points out, "Current techniques for training humans for driving include a human instructor. However, in certain situations, typical techniques using a human instructor may not always be optimal, for example, as this may introduce biases of the human instructor, and/or may be more time consuming, costly, and/or difficult to schedule, and/or may include risks and/or inefficiencies."
GM's thinking is that autonomous vehicles can perform the "instructor" role. For clarity, the application defines an AV as a "vehicle that is capable of sensing its environment and navigating with little or no user input… by using devices such as radar, lidar, image sensors and the like." 
While teaching humans how to drive seems to fly in the face of AVs' raison d'etre, the application further points out it may be desirable for people to drive for "personal satisfaction" or in a scenario where AVs are "not permitted."
How the tuition and assessment would work in practice is straightforward, with the driver of the car in control with the autonomous system working as a backup.
Sensors within the car would rate the student on the fundamentals of driving – for example, throttle, braking and steering inputs – using what the AV considers best practice as a benchmark. The application describes how the driver would be provided with a score and/or "instantaneous feedback" based on what the AV ascertains as recommended performance.
This method of tuition would allow the student to be taught in stages. Once individual operations were mastered, additional controls could be ceded to the pupil, giving them more responsibility as their ability improves.
And any thoughts that the lack of another human in the vehicle could allow students to manipulate the autonomous system can be immediately dispelled, as the application makes clear how the method "includes providing results associated with the trainee to one or more third parties." 
How quickly we see this system in practice is open to debate. The vehicle included in the filing "corresponds to a level four or level five automation system under the Society of Automotive Engineers' standard taxonomy." But for anyone who has endured a fractious relationship with their driving instructor, it probably can't come soon enough.
This article first appeared on IoT World Today. Subscribe to the newsletter to get the latest IoT news straight to your inbox.
Image: Getty Images
Keep up with the ever-evolving AI landscape
Unlock exclusive AI content by subscribing to our newsletter!!
You May Also Like
---