Seven Strategic Principles For AI In Business
Seven Strategic Principles For AI In Business
Seven Strategic Principles For AI In Business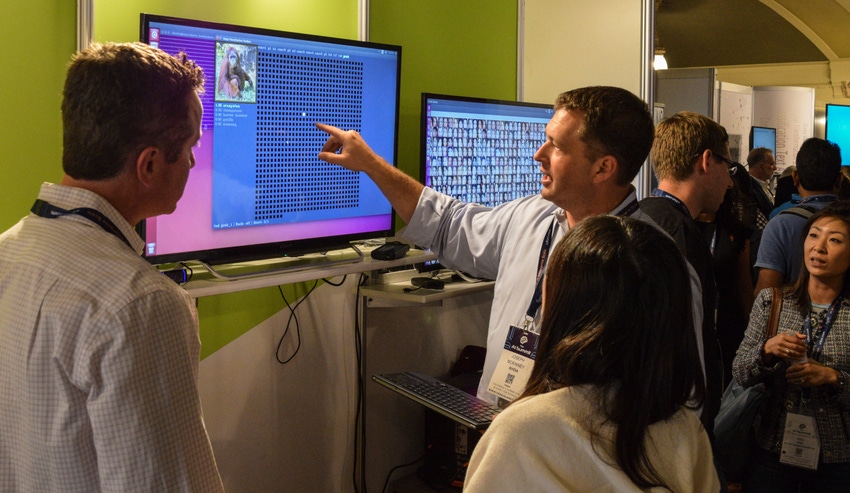 Reporting record quarterly revenues and a 60% rise in earnings since last year, NVIDIA's astronomical rise to the top of the tech market is largely thanks to its range of hardware offerings for AI. "Our Volta GPU has been embraced by every major internet and cloud service provider and computer maker," explained founder and CEO Jensen Huang in a public statement. "Industries across the world are accelerating their adoption of AI."
He's not wrong. Global e-commerce giants Alibaba and Baidu all announced this quarter that they will adopt NVIDIA Volta GPUs in order to accelerate AI across enterprise and consumer applications, joining Amazon, Facebook, Google, and Microsoft. In other words, it's been a great year for AI innovators - and an even better year for NVIDIA.
"We estimate that at least 80% of all applications will have an AI component by 2020," says Dave Schubmehl, Research Director for Cognitive / AI Systems with IDC. "There is an urgent need for the world's developers, data scientists and researchers to be able to get practical training on the use of the latest tools and technology for artificial intelligence."
Assess Where Deep Learning Can Augment And Replace Existing Processes, Say NVIDIA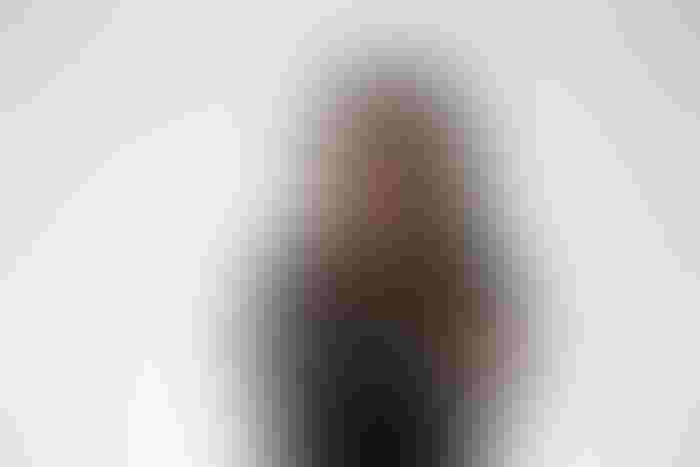 Andrea de Souza is the Global Business Development Lead for NVIDIA. Her role focuses on AI start-ups and the biopharmaceutical industry, with the development of a significant market presence for deep learning using NVIDIA tech a key priority of hers. She agrees that there is plenty of scope for organisations to address critical business problems using AI.
"AI is disrupting all businesses. How and what role do you plan to play in being part of the change that will prepare you and your business for the 4th industrial revolution? Business sectors should assess and align critical business problems with opportunities for AI technology to provide value through cost avoidance and / or new capability development," Andrea says. Andrea believes that by assessing where deep learning can replace existing machine learning algorithms, organisations could reap greatly increased accuracy and predictive power. Equally, there is ample room to review existing enterprise applications and determine if vendors are embedding AI into their offerings.
This could include, for example, advances in voice and speech recognition using natural language processing - something that Catherine Havasi, CEO of Luminoso, argues enables hugely powerful automation within call centers and across many different customer-facing lines of business.
7 Key Principles For AI Experimentation In Business
NVIDIA, Andrea explains, is aiming to "evangelize and nurture a culture of experimentation with AI across multiple industry sectors", particularly transportation and healthcare.
To achieve this, the tech giant has built their Deep Learning Institute, and with it, aims to "train the world to solve problems with deep learning". What's more, they're implementing the technology within their own organisation and processes. "NVIDIA is using AI, accelerated computing, and robotics for a range of internal applications, including recruitment, lead generation, and marketing automation," Andrea says. This will be put into action at NVIDIA's new smart HQ, Endeavor, where staff will be shuttled between sites using driverless vehicles and robots will deliver salads at lunch.
Andrea recommends businesses run at least one to three practical experiments to explore if AI can make a significant impact for their organisations, offering an exclusive list of strong strategic principles to ensure it adds value:
Align apps and use cases with strategic imperatives

Communicate the value of AI as man and machine working to advance business objectives

Create a culture of fail-fast via experimentation and pursue challenging business problems. "Explore the impossible," Andrea says.

Co-source, collaborate, co-create, and co-operate across the ecosystem

Your proximity to partners within the ecosystem matters

Best results and ROI emerge when business and IT are aligned

Most importantly, executive sponsorship of AI from the line of business is absolutely critical.
Looking To The Future: Resources For Business Leaders
There's no shortage of further resources out there for business leaders to explore. Andrea recommends business leaders begin with the WSJ, The Financial Times (paywall), and even Time Magazine. All of these publications offer entry-level insight and commentary into the current state of AI. After that, there's a wealth of market research reports, as well as conferences out there. "NVIDIA has emerged as a clear market leader, and attending our GPU Technology Conference in Santa Clara in March 2018 - or a regional GTC event - is an excellent way to immerse oneself in the AI community," Andrea says.
Business leaders can access a host of information from WSJ, FT, the Time Magazine AI Feature issue, as well as market research reports and conferences. "NVIDIA has emerged as a clear market leader, and attending either our GPU Technology Conference in Santa Clara in March 2018 and / or a regional GTC conference is an excellent way to immerse yourself in the AI community." Local meet-ups and international communities of expertise as excellent ways to keep abreast of the latest developments in AI.
NVIDIA are sponsors of The AI Summit NYC. You can find out more about their presence at the event here. 
Keep up with the ever-evolving AI landscape
Unlock exclusive AI content by subscribing to our newsletter!!
You May Also Like
---