Sex and AI: How Sextech Pioneers are Using Machine Learning to Tackle Bias, Educate & Enhance Wellbeing
Sex and AI: How Sextech Pioneers are Using Machine Learning to Tackle Bias, Educate & Enhance Wellbeing
AI Business talks to the AI innovators of the adult world and the tech-infused future of the adult industry.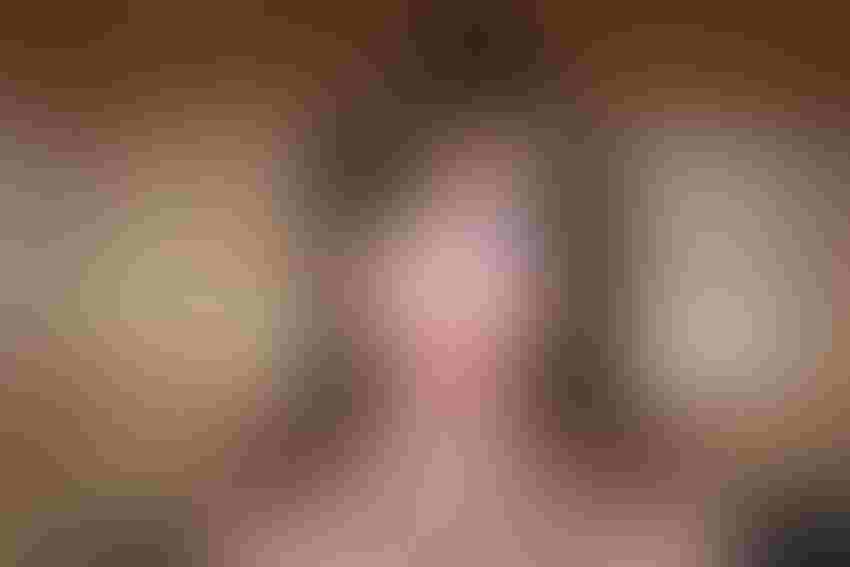 For some, lockdowns caused by the pandemic have exacerbated the need for comfort and companionship.
And while hardly the most pressing concern, the desire for sexual interaction has not gone away as the world battles COVID-19.
So, when sex doll manufacturer RealDoll posted a picture on Instagram of an AI-enhanced creation called Stephanie, the Internet became awash with those intrigued, as well as incensed.
And it's not just Stephanie that caught the headlines: Nova is another custom-made doll that features AI-based tech to belittle and berate its owner, and even humanity in general.
While it's hardly a surprise that humans are once again using technology to enhance 'a bit of slap and tickle,' the applications of AI in the adult industry aren't limited to augmenting plastic dolls for men (or women) who like that kind of thing.
New and exciting companies are using AI to eradicate algorithmic biases when it comes to the gender spectrum, and educate consumers about sexual health.
Meet the sextech AI pioneers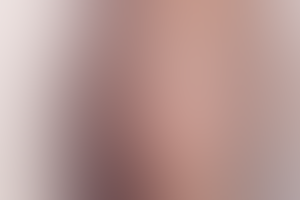 Annie Brown, founder, Lips
Lips [NSFW] is a blockchain-enabled sharing platform and marketplace for women and creators. The platform's founder, Annie Brown, previously worked for Grameen Bank and Planned Parenthood.
Now she's the brain behind Lips, and aims tackle algorithmic biases when it comes to sexuality, gender identity, and erotic art.
It was the move by social media platform Tumblr to ban adult content on its site that led to the company's creation. Describing it as "wacky," Brown said the decision to take down images of erotic art, while sometimes leaving images of child pornography, was baffling, adding that the people behind the system were to blame.
"What became clear to us was that the people who were developing these algorithms had no understanding of sexuality, erotic art, the spectrum of gender."
Lips launched its progressive alternative in January. Brown said the web app saw 10,000 users sign up in the first month, and the team has since launched a WeFunder campaign in order to give everyone a chance to own a piece of the platform.
Adding that Lips is close to filing its first patent, Brown said, "We've got a machine learning model that is just better informed on issues of sex and sexuality. Issues of gender, sex, race, are all of which are very complicated social constructs.
"If you have a group of primarily white, heterosexual, cisgender men who are running these major big tech platforms, they're not prioritizing these ideas. They're prioritizing the corporations that are paying the most for ads on their platform and de-risking anything, with examples like FOSTA-SESTA or the UK porn ban."
"We're really excited about our algorithm because we're integrating our experts, diverse leadership, but also, we're bringing in the perspective and knowledge of our users to build a better understanding of what is erotic art, sexual expression, etc. We also have a proactive moderation system which means that users who want to post or like a post must be approved first. We're still inclusive, but it allows us to curate who are these people that have the most knowledge, so we can eventually sell this algorithmic model."
"The AI that's being used right now in the adult industry isn't being used so much for moderation, that's where Lips fills the gap," she added.
Liz Klinger, co-founder and CEO, Lioness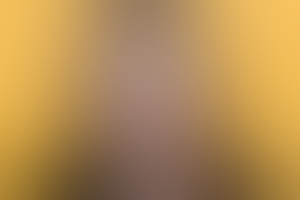 Lioness manufactures smart vibrators and software to help customers track and better understand their orgasms. Klinger told AI Business she came from a Midwest Conservative family that "just didn't talk about sex" when growing up.
After selling sex toys at passion parties in her twenties, she went on to co-found Lioness, saying women often pulled her aside during events to ask her questions regarding their sex lives, "as they had no idea who to go to."
"These informative experiences shaped my path to creating a product that uses biofeedback, AI, and a whole suite of advanced technology – but the goal of it is to provide people a space to be able to learn more about their own bodies and what works for them and their pleasure."
Klinger bemoaned the state of sex education in the US and many other countries. "With what we're providing to people, we need to educate them from the ground up – like what are the signs of an orgasm. Our suite of sensors can track specific patterns of pelvic contractions, etcetera."
"We use AI to help clarify information for people, and as they look at what is going on in their sex lives, we are finding ways to make it easier for them to see the different trends and patterns. It's akin to tracking your sleep or diet – it's part of your life. In the health space, it can be seen more as something related to pornography, rater than as part of your daily life."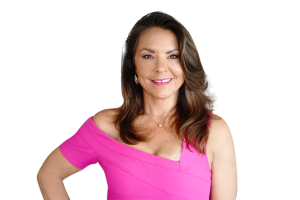 Heather Montgomery, founder, PleazeMe
PleazeMe is a new social media platform that encourages and supports safe erotic discussion.
Its founder, Heather Montgomery, said that her team started the project in April 2018, with a focus on providing people with safe access to information necessary to support their sexuality, heal traumas, and create healthy intimate relationships.
PleazeMe has raised over $1.8 Million in funding and launched its Beta in May 2019.
"At PleazeMe privacy and data security is a top priority, utilizing ML, and involving users directly to support the need for safety and a pleasurable experience," Montgomery said.
"I personally wanted to explore what is of interest to me. I didn't want to see things that turned me off or weren't based on my preferences. User controls will allow people to achieve their desired level of privacy and interaction with sexual wellness and pleasure content.
"It was important to us that all people have access to PleazeMe, as we all have sex. If we want to learn from one another, and be able to understand the needs of our fellow beings, then we need to provide a place where we can connect based on our similarities, not our differences. That is why we created the seven 'worlds' of PleazeMe to correspond with each user's sex sign — women, men, LGBTQ and folks who are asexual or gender-neutral call all connect and learn from one another. We have people from 21 to 70+ on the platform because pleasure is something we seek all our lives."
Issues of acceptance and fear
One of the biggest challenges facing AI in the adult industry is acceptance. Disdain for pornography and the misconceptions surrounding the industry as a whole play on fears of smut.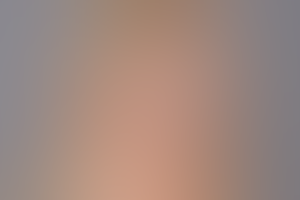 Maxine Lynn, a partner at the law firm Keohane & D'Alessandro and sextech expert, noted that away from AI, the adult industry has always been on the forefront of adopting new technologies – from the VCR to the beginnings of the Internet.
She said that the industry overall has welcomed AI, but that artificial intelligence has hurt the ability of many companies to exist on social media.
"AI bots and filters are used to flag and remove adult content, it virtually mutes the industry," Lynn said. "Mainstream social media sites do this partially for legal liability reasons, and partially for their own so-called moral standards. From this, a variety of adult-oriented social networks were born to allow people to freely share and interact without fear of censorship based on adult language or imagery."
And pushback can come in other forms, as Brown suggested that some venture capital firms don't want to invest in sextech, due to vice clauses or fear of upsetting more conservative investors.
But nowhere has the pushback been more striking than in Klinger's story of being thrown out of a Samsung-hosted women's health event — despite being greenlit to attend well in advance.
She explained, "In 2019, we were invited to be part of Samsung's Women's Health Technology event. We went through the approval process, drove to San Francisco, and set up our booth and one of the senior directors did not see the list of companies beforehand said, 'no, this has nothing to do with women's health, this can't be here.'"
"And, I took issue with this, because sexual health is part of women's health in general, but also because the rest of the companies that were there were primarily focused on fertility. Women's health is not just fertility. It felt like I had to say something, because I've seen it so many times over the years, of not only sexual health being dismissed, but women's health being reduced to fertility and motherhood. I tweeted about it, and Cindy Gallop picked it up."
Samsung has since apologized for its actions, but for Klinger, the damage had already been done.
Describing the incident as "frustrating," she suggested that the pushback comes from people who see what her team are doing as simply pornography, "which is a part of a lot of people's sex life, but there's so much more than that, and so much more that is yet to be explored with regards to women's sexual health."
Hype, or the real thing?
Is AI just another hyped-up piece of tech in the adult industry? Or is it something that could greatly improve an already innovative market?
Whatever it ends up being, Montgomery stressed that one of the ways the team at PleazeMe wants to use AI to keep sex trafficking, and child sexual assault material, out of the Internet.
"One of the ways that people are able to make the third fastest criminal growing enterprise in the world, is because the Internet has allowed them to share that material wide and far and without consequences," she said.
"We've written every line of code and designed PleazeMe from scratch and we were able to utilize the technology to help us comply with the laws that are governing the way we share sexual information," she told AI Business.
"Part of our AI mission is to utilize machine learning and AI to identify bad actors and or content that is not legally allowed to be on the platform."
Montgomery also reminded of the importance of companionship: "Sexual healing is a perfect example of the importance of this as it is literally the release of serotonin, oxytocin and dopamine, the 'feel good' hormones, which help regulate blood pressure, improve cardiovascular health, and help reduce anxiety and depression."
"Having an AI sex doll that allows you to get to climax is actually literally contributing to your longevity, and your overall well-being. So, what's wrong with that?
"A lot of that just has to do with people getting educated and understanding that this part of our life is important, and deserves tools to help support – and not everybody can have sex every day."
According to Brown, the next big thing in AI is inclusion. She says that developers can keep making tech smarter, but ultimately, diversity and diverse perspectives are not being included.
"We're already seeing pushback against platforms like Facebook and Instagram because of how AI is replicating the biases that we have in our existing world. To make AI more efficient, smarter, and accurate, we've got to focus on inclusion. If we're able to do that, there's a huge monetary opportunity and there's a huge social impact opportunity. Sextech can use AI as a catalyst for that inclusion."
Brown also pointed to blockchain as being one of the major developments in the adult industry, alongside AI. The Lips platform is being built on the Telos blockchain, because her team feels that the next big social media network must be decentralized.
"Apple could easily pull the plug on us at any minute, as could PayPal or Visa. Having that cryptocurrency option is important. We feel that the anonymity that blockchain provides for people without relinquishing their proof of ownership is exciting."
Looking ahead and looking forward
While some may look down on AI used in an adult environment, the future of this technology is as bright as the brains behind it.
And the companies that spoke to us are forging ahead. Klinger's team at Lioness has just started shipping Lioness 2.0 – with improved Bluetooth connection that helps communicate better with their app. Brown has plans to revolutionize social media algorithms to be more inclusive, and Montgomery aims to provide safe access to important information that enables healthy intimate relationships.
While many may be unaware of technological advances going on in the adult industry, those advances are happening – and they are outpacing the rate of change in many other markets.
AI in sextech – the companies to watch, picked by our experts
We asked our experts to outline some of the innovative sextech companies using AI that you may not know about!
Annie Brown: "Based in San Diego, they've created a chatbot that can interact with a user in a sexual way – so you're essentially sexting a robot. They do a good job because they're being very inclusive in their design."
Liz Klinger: "It's part erotica, part sex education. Essentially, it's a chatbot that people use to learn how to sext (including addressing the topic of consent), explore fantasies, and get ideas for things to try with partners. Founded by a longtime sex educator Brianna Rader who's a queer female founder in the sextech space, we've become friends/colleagues in our journeys, developing our companies.
Annie Brown: "They've not launched yet, but they're creating a transgender dating app. People who are attracted to transgender people, or people who are trans, can be on the app and exist together. That's another exciting opportunity for collecting behavioral data around trans attraction that can then be implemented on larger dating platforms to make them more inclusive as well."
An immersive virtual reality game for adults. Users can walk around and do on virtual dates, kiss, and even take things further.
The creators of Harmony, a smart sex doll which can be programmed with specific personality traits, recite poetry, and remember important dates.
Maxine Lynn: "A California company making ultra-realistic artificially-intelligent sex dolls. It's been reported that their sales are up at least 50 percent during the pandemic, so this is a business with tech for which adoption is getting a major boost from the tailwinds of isolation caused by lockdowns. It's an exciting space to watch!"
Keep up with the ever-evolving AI landscape
Unlock exclusive AI content by subscribing to our newsletter!!
You May Also Like
---