LONDON, UK - Industry and government must work together to forge vital collaboration and partnerships between Industrial Internet of Things (IIoT) developers and AI experts, argues a report headed by Siemens UK CEO Professor Juergen Maier.
The report, entitled Made Smarter Review 2017, was commissioned by the UK government as a vision for growth and increased productivity across the manufacturing sector. After receiving contributions from more than 200 organisations, the industry-led report puts forward a number of recommendations they believe are necessary to fulfil if the UK is to become a world leader in the Fourth Industrial Revolution.
The review identifies three themes currently limiting the UK's ability to reach its true potential, including a lack of effective leadership in industrial digitalisation, poor levels of adoption, and underleveraged innovation assets to support start-ups and scale-ups. The core strategic goals of the review are geared towards these themes as a result.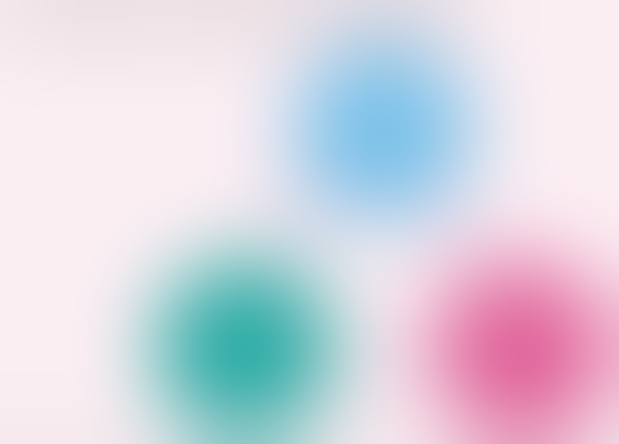 AI and the Industrial IoT are considered core technologies behind these efforts. Indeed, the report calls for greater collaboration between IIoT developers and machine learning leaders, going to great lengths to underline the symbiotic relationship between these technologies.
IIoT and AI: Boundless synergies
"The Industrial Internet of Things (IIoT) can be used in the form of sensors on equipment across the supply chain to provide real-time data that can be utilised to a wide variety of technologies across manufacturing, from machine learning to digital twins and visualisation / informatics for more effective analytics," the authors argue. "Data intensive technologies such as VR / AR, AI and machine learning etc. will require suitable connectivity technologies to provide the means for time-critical cost efficient data collection from IoT across manufacturing environments and the supply chain, while effective security will be crucial to mitigate against risks."
"Intelligent assets and equipment enable assets and equipment equipped with sensors and combined with AI capability to sense, communicate and self-diagnose issues to optimise performance and reduce downtime. Time-based maintenance can be replaced by predictive and ultimately prescriptive maintenance where systems not only predict the need for maintenance based on machine learning algorithms but also act on that need. This leads to improved production line performance and (reduced) equipment downtime, improving process efficiency."
They go on to outline the industrial applications of AI, which the report explains are capable of accelerating, enhancing, and scaling human expertise by enabling greater understanding of data, by making considered arguments and recommendations, and by 'learning' over time. "In manufacturing and industry it can be utilised for predictive analytics (e.g. predicting when equipment / tools may need maintenance), analysing and optimising processes through data collected across the supply chain and production lines including enabling a closer relationship with the consumer."
AI also has significant implications for the analogue design process in industry by enabling the rapid testing of design solutions against site constraints and requirements, ensuring that the built environment satisfies the client brief and becomes more user-centric. "By reducing the burden of later stage design changes, overall cost fluctuation can be reduced, helping to achieve greater programme and cost certainty than previously realisable."
In order for these technologies to effectively benefit industry, the report recommends that there needs to be readily available and labelled datasets for AI and machine learning researchers and tech companies to train their algorithms to be more accurate and useful to the end user. This is what will enable the AI / ML community to facilitate access to manufacturing datasets via challenge owners, providing data testbeds via which they can utilise their algorithms for the future and develop new business models and opportunities. "There needs to be development of different algorithm structures which are scalable, which can 'learn' and which can use collaborative techniques on a number of input methodologies and file types."
Government, business, AI, and IIoT communities must come together
Siemens CEO Maier argues in the report that, if the UK is able to successfully drive a convergence of information technology and industrial automation, it can bring about increased productivity and develop new data-driven business models. To accomplish this, "it must create effective colalborations between machine learning researchers and innovators and developers of Industrial IoT devices via IoT platforms - to bridge the gap between the physical and digital systems."
"My call to action is now for government and the business community to come together and embrace these proposals. I believe they represent a very positive agenda that we can all get behind, especially in these times of economic and political uncertainty. Focusing on the long-term challenge of the new industrial revolution will bring us together as a nation and make our country more prosperous. I very much look forward to the opportunity of helping the UK take a much stronger role in the Fourth Industrial Revolution as we get to work and take these recommendations forward."
This landmark report goes further than most in outlining precisely the importance of synergy between artificial intelligence and Internet of Things technologies. If AI is to have a truly transformative impact on society, it won't get there without the IIoT.
Keep up with the ever-evolving AI landscape
Unlock exclusive AI content by subscribing to our newsletter!!
You May Also Like
---