SkyGrid launches first AI-powered cyber security system for drones
SkyGrid launches first AI-powered cyber security system for drones
The platform claims to protect airborne hardware against 99.9% of never-before-seen threats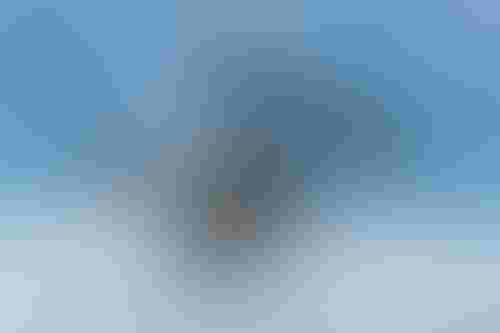 The platform claims to protect airborne hardware against 99.9% of never-before-seen threats
SkyGrid, a collaborative venture between AI company SparkCognition and Boeing, has announced a new project that will see drones equipped with AI-based cyber security, protecting them from zero-day attacks during flight.
The endeavor is a first for the drone industry, which has traditionally relied on signature-based anti-malware technology.
The system integrates SparkCognition's DeepArmour cyber security platform with SkyGrid's airspace management product, AerialOS, and will provide protection to drone hardware even when network connectivity is impaired or non-existent.
"In the near future, we'll essentially have a network of flying computers in the sky, and just like the computers we use today, drones can be hacked if not secured properly," Amir Husain, CEO and founder of SparkCognition and SkyGrid, said in a statement.
"In this emerging environment, traditional anti-malware technology won't be adequate to detect these never-before-seen attacks. SkyGrid is taking a new, intelligent approach by using AI to more accurately detect and prevent cyberattacks from impacting a drone, a payload, or a ground station."
Agile protection
Instead of providing protection based on known malware signatures, heuristics, or rule-based approaches, DeepArmour leverages models "trained on the DNA" of malicious files to continually scan for risks.
"We leveraged cutting-edge AI research and technology to build the DeepArmor product, which allows it to protect endpoints against 99.9% of never-before-seen threats," said Sridhar Sudarsan, chief technology officer at SparkCognition.
"In addition, the product's uniqueness lies in its ability to provide top-rate endpoint protection on the lowest footprint with minimal interference – all in varying degrees of connectivity. This is the true overarching security differentiator from which SkyGrid's customers will see value."
Applications for this kind of cyber security are vast, and will take on increasing importance as the drone industry grows. SkyGrid anticipates the product being used for everything from package delivery and industrial inspection to emergency assistance.
The platform represents the latest offering from the Texas-based SkyGrid, which was launched in 2018. As well as drone protection, the company develops autonomous cargo freight and even passenger air vehicles, merging AI, blockchain, and security within the aviation sphere with the aim of making 'smart flight' more practical and accessible.
About the Author(s)
Stay Ahead of the Curve
Get the latest news, insights and real-world applications from the AI Business newsletter
You May Also Like
---