Smart Eye and OmniVision unveil full interior sensing system for auto-makers
Smart Eye and OmniVision unveil full interior sensing system for auto-makers
The OV2312 RGB-IR 2.1-megapixel image sensor works day or night, can tell if you're using your phone while driving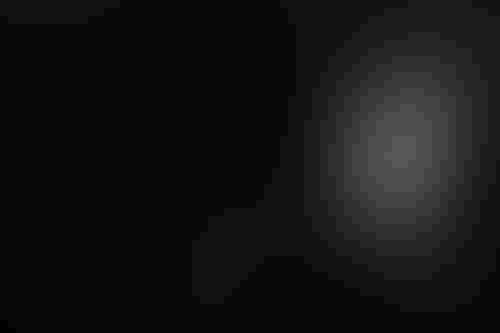 The OV2312 RGB-IR 2.1-megapixel image sensor works day or night, can tell if you're using your phone while driving
Eye tracking specialist Smart Eye and sensor developer OmniVision have teamed up to launch a full interior sensing system for automobile makers – with the built-in AI technology able to detect whether a driver is drowsy or incapacitated.
"Interior sensing AI is crucial for the automotive industry," Martin Krantz, Smart Eye's CEO, said.
"Not only is this technology improving automotive safety – saving human lives around the world – it is also enabling automakers to provide differentiated mobility experiences that enhance wellness, comfort, and entertainment."
From the makers of the world's smallest sensor
Founded in 1999, Smart Eye is a Swedish firm based in Gothenburg that has previously collaborated with BMW, General Motors, and the US Air Force, among others.
Just a month prior, Smart Eye completed its acquisition of Affectiva, which develops AI systems that attempt to measure human emotions, and holds multiple patents related to in-car sensing.
Smart Eye's hardware partner OmniVision is a Chinese company founded in the early 90s, and acquired by a consortium of Chinese investors in 2016. The company's OV6948 holds the Guinness World Record for the world's smallest commercially available sensor.
The joint offering with Smart Eye is based on the OV2312 RGB-InfraRed (RGB-IR) 2.1-megapixel image sensor that can work in the day or at night.
The system was designed to understand and recognize occupant actions that could be detrimental to a driver's concentration – like using a smartphone.
The OV2312 "was designed specifically for interior applications, and it strikes a balance with modulation transfer function (MTF), quantum efficient Near-Infrared, and power consumption," Brian Pluckebaum, OmniVision's automotive product marketing manager, said.
This isn't the first collaboration between the two companies – in May 2018, the pair integrated Smart Eye's sensing algorithm library into the OV2311, a 2-megapixel image sensor.
The OV2311 managed to secure an Automotive Safety Integrity Level (ASIL) B rating – the certification that all new Level 3 autonomous vehicles made from 2021 onwards will require.
In related news, Hyundai said its driverless RoboShuttles contain internal sensors that can recognize the head shape of a passenger, allowing to determine whether they sit in a designated seat. The autonomous vehicles are set to take to the streets of Sejong City, South Korea, as part of a new pilot.
Keep up with the ever-evolving AI landscape
Unlock exclusive AI content by subscribing to our newsletter!!
You May Also Like
---