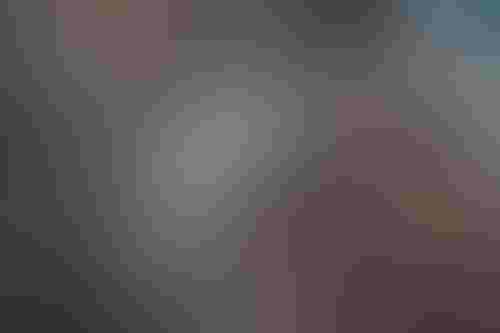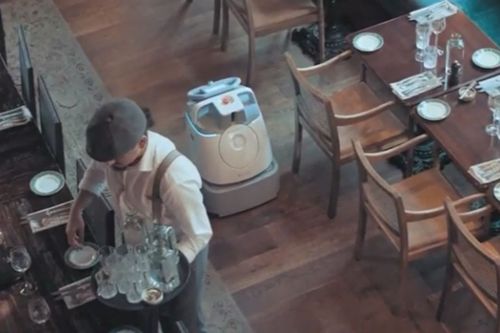 New management platform would allow building owners to improve customer experiences.
SoftBank Robotics has teamed with IoT provider UnaBiz to bring AI-enabled robotics and sensor technology to building management and maintenance operations. 
SoftBank is seeking to combine its pipeline of humanoid robots – used in everything from retail to tourism, to health and education – with UnaBiz sensors to create a unified smart facility management platform. In this new system, IoT devices will trigger AI-enabled autonomous robots to complete maintenance and cleaning tasks. 
Occupancy sensors provided by UnaBiz will allow cleaning robots such as SoftBank's Whiz to monitor and rapidly respond to tasks, while environment sensors will allow these robots to map out their routes in response to potential obstacles or blockages. 
To support the new partnership, UnaBiz's IoT data management platform will work with Softbank Robotics' Universal Cloud Connect, a software platform that integrates technologies from different robotics suppliers.
The first rollout under the partnership will take place in Singapore, followed by other SoftBank Robotics' regional and global offices. 
"Teaming up with Unabiz, a leading market player in Singapore, we are confident that this partnership will not just add value to our customers but eventually make a difference in the entire sector," said Kenichi Yoshida, chief business officer at SoftBank Robotics. "With the use of disruptive technologies such as predictive data on maintenance monitoring, [the partnership] will provide building owners with building intelligence that is needed to digitally transform this industry operating landscape." 
According to the firms, the new management platform will allow building owners to improve customer experience and cut back on operating costs. 
"Facility managers are embracing technology to increase the productivity of the workforce, improve customer satisfaction, and reduce carbon emissions," said Henri Bong, co-CEO and co-founder of UnaBiz. "Both IoT and robotics have a lot of complementary purposes and the synergy of both can unlock new value for future disruptions and growth. We are confident that the right mix of SBRG robotics and our IoT devices could greatly benefit the whole industry."
This article first appeared on IoT World Today. Subscribe to the newsletter to get the latest IoT news straight to your inbox.
Image: SoftBank Robotics
Keep up with the ever-evolving AI landscape
Unlock exclusive AI content by subscribing to our newsletter!!
You May Also Like
---