Space Comm 2022: UK Space Agency ex-CEO urges better space weather monitoring
Space Comm 2022: UK Space Agency ex-CEO urges better space weather monitoring
Satellite system outages could cost billions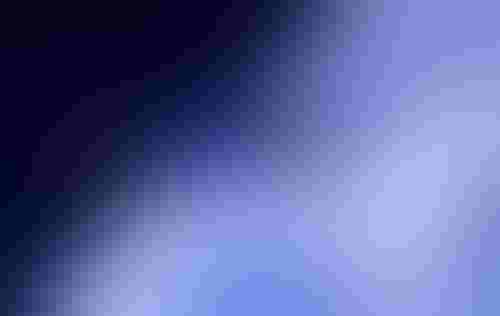 Satellite system outages could cost billions
Improving monitoring and forecasting abilities for space weather is "crucial to the sustainability of the space environment," according to Katherine Courtney, former CEO of the U.K. Space Agency.
Speaking during a panel at Space Comm 2022, Courtney, who is now a strategic advisor at Arqit, suggested greater space monitoring methods would be a "vital component of being able to maintain a safe and secure, sustainable environment."
Space weather, or more generally space climate, is effectively the conditions of the space surrounding the Earth. Space weather considerations include solar winds and conditions of the planet's magnetosphere, ionosphere, thermosphere and exosphere.
During the panel, Courtney referred to a March incident where 40 SpaceX satellites were taken out by a geomagnetic storm triggered by solar radiation.
"This can have big commercial consequences, but also it has big consequences in terms of the hazardous environment that it creates for everybody else, just trying to keep their spacecraft safe in space," she said.
Related stories:
Space Comm 2022: UK Space Agency to focus on inclusion and investments
AI in space: BAE satellite cluster to spy for military customers
Space Comm 2022: Developing data infrastructure on Mars
The former Space Agency CEO suggested a geopolitical element to concerns around space weather.
"Space weather today is monitored on a national basis, there is not very much international data sharing and data standards are not uniformly agreed upon internationally.
"There is a risk that spacecraft have to take some kind of maneuver to respond to an impact that it suffered and all the other players up there in space might be able to observe that and not understand what is happening which can cause misunderstanding and tensions."
Courtney warned that with increasing numbers of satellites in the clouds above us providing essential data, major outages brought on by space weather issues could prove catastrophic.
She cited a 2017 report from the London School of Economics that suggested a five-day disruption to GNSS, the constellation of satellites that powers satellite navigation, could have cost the U.K. economy almost $6 billion.
"It's entirely possible that a severe space weather event could take that system out along with others.
"It's increasingly important that we take this seriously as something that we don't know enough about, and we need a lot more research and development to understand that better."
Keep up with the ever-evolving AI landscape
Unlock exclusive AI content by subscribing to our newsletter!!
You May Also Like
---