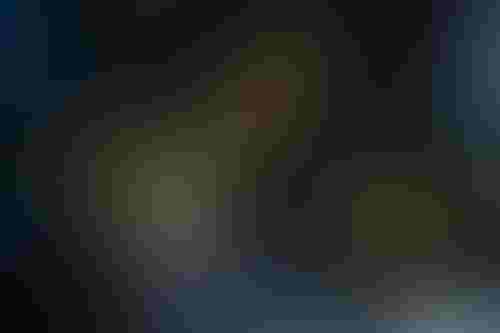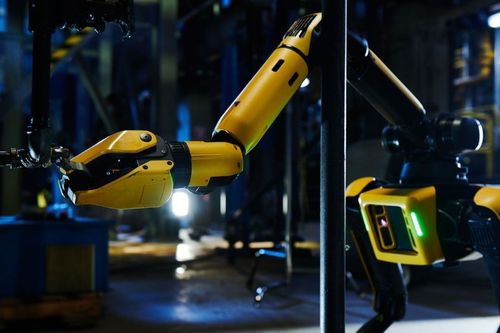 Spot also gets enhanced vision.
Boston Dynamics is bringing a new suite of features to its quadruped robot dog Spot, introducing 5G connectivity capabilities and enhanced vision to improve user experience.
New features include improvements to Spot's built-in cameras, enhancing depth and detail of the image quality, as well as allowing it to capture full color – a feature that is not actually needed by the bot to see, but improves user experience by allowing users to more easily decipher footage gathered.
The bot's base sensors also received an upgrade, with a new tablet controller and smart charger installed to boost efficiency.
A new high-efficiency computer payload is also being added to Spot's repertoire, allowing the bot to process data in the field for tasks such as computer vision-based site inspections and continuous data collection.
Spot will also now be able to connect to 5G networks, with Boston Dynamics announcing AT&T as the first network provider in this new initiative, though the group has said more providers will be added in the future.
"Customers implementing 5G with the Spot CORE I/O will gain additional flexibility in how they get data off of Spot remotely in both private and public 5G networks and will be able to take advantage of both the fast processing of data and fast transfer of data insights," said the company in a statement.
Spot's 5G capabilities have already been trialed, with telecommunications major Ericsson connecting a Spot to TDC's commercial 5G network in 2021, harnessed to patrol Hans Christian Andersen airport in Denmark. In October 2021, IBM also tested Spot's 5G services, to inspect the National Grid's gas and electric operations in Massachusetts and New York.
Spot is being harnessed in industrial and commercial settings ranging from nuclear plants to construction sites to manufacturing facilities, and the bot was even showcased at this year's Super Bowl in a Sam Adams beer commercial.
The group's other major robotic offering, Stretch, was made commercially available in March and was designed for use in warehouses, with early adopters including retailers Gap and H&M.
This article first appeared on IoT World Today. Subscribe to the newsletter to get the latest IoT news straight to your inbox.
Keep up with the ever-evolving AI landscape
Unlock exclusive AI content by subscribing to our newsletter!!
You May Also Like
---