Stellantis investigates smart roads as a shortcut to Level 3 autonomy
Stellantis investigates smart roads as a shortcut to Level 3 autonomy
European car manufacturing giant is participating in a government-funded experiment in Italy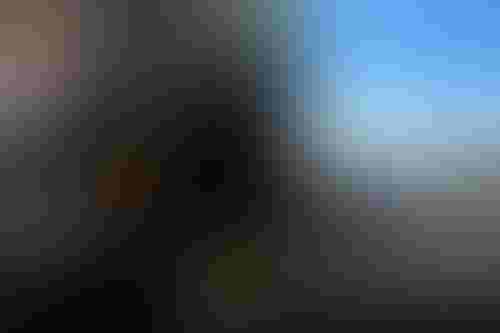 Automotive giant Stellantis has been taking part in a trial of 'digital roads' in Italy designed to support Level 3 autonomous driving.
The company, which has some of the world's leading car brands in its portfolio – including Fiat, Jeep, Peugeot, Maserati, Citroen, Dodge and Alfa Romeo – has been one of the leading participants in the 'C-Roads Italy' project, which is being run in conjunction with the Italian Ministry of Infrastructure and Transport and co-funded by the European Commission.
One of the aims of C-Roads Italy is to see how Cooperative Intelligent Transport Systems (C-ITS) interact with Smart Roads, a system also known as Vehicle-to-Everything (V2X). In layman's terms, it's a study of how vehicles and infrastructure communicate with each other.
Ultimately, it is hoped digital roads can play a key role in helping to develop a more sustainable transport system, while enhancing road safety, encouraging more efficient traffic management and improving interoperability of traffic services for both passengers and goods.
Communication is key
The trials have been staged at a number of different locations in Italy – including the A22 highway near Trento, on the Venice Ring Road, sections of the A4 and A28, and near the Brenner Pass at the border with Austria. The Stellantis Group Research Centre (CRF) has been using data from the experiment to further develop a Maserati Ghibli and Fiat 500X fitted with its Highway Chauffeur Level 3 autonomous tech.
Level 3 autonomy is classed as 'conditional automation' – where cars have the ability to drive themselves, but human override must be available in case of problems. Highway Chauffeur allows the Ghibli and 500X to adjust speed, maintain trajectory, and change lanes automatically.
By studying how connected vehicles and the digital (or smart) road network communicate, Stellantis hopes to develop a method through which safe and comfortable autonomous driving can be delivered.
The data collected and geo-referenced during highway tests is being replicated in the lab at the CRF, and subsequently uploaded to vehicle control units to refine the algorithms for enhanced autonomous capabilities on the Ghibli and 500X.
Typically, the data provided by the communication between the road and connected cars is very varied, and includes events such as roadworks, stationary vehicles, heavy traffic, adverse weather, and dynamic speed signage.
Connected cars can also share maneuvering details – including speed, acceleration and turn signals – of all nearby vehicles equipped with V2X, warning of potentially dangerous events such as a stationary broken down vehicle.
The C-Roads Italy trial will continue for the time being, but Level 3 autonomy is already a reality elsewhere in the world with Honda's self-driving Legend certified for use in Japan earlier this year.
Keep up with the ever-evolving AI landscape
Unlock exclusive AI content by subscribing to our newsletter!!
You May Also Like
---