SXSW 2022: Growing your brand in a shifting digital landscape
SXSW 2022: Growing your brand in a shifting digital landscape
Marketing through digital channels is getting complex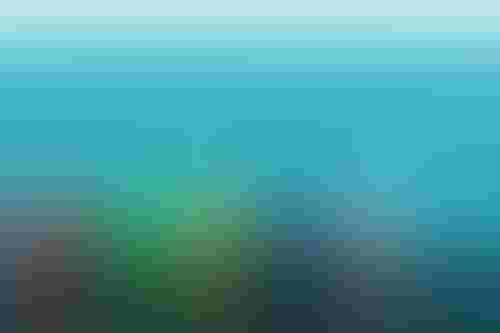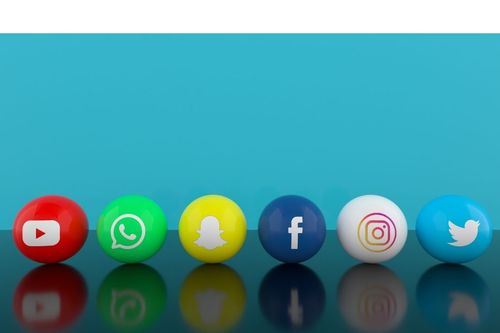 Marketing through digital channels is getting complex – especially with a limited budget
Marketing has never been as complicated as it is today. Not only are there traditional channels such as broadcast, print, billboards and online, but social media rewrote the rules on customer engagement, attraction and retention especially in the use of influencers.
Then there are NFTs, crypto giveaways, blockchain and other aspects of the decentralized web. Soon, the metaverse will be another distribution and engagement channel for marketers.
How can a marketer effectively use these channels, especially on a limited budget?
The answer is simple: "Listen to your customer," said Jenna Kerner, co-founder and co-CEO at Harper Wilde, a fast-growing intimate apparel startup looking to challenge the likes of Victoria's Secret, during a panel at the SXSW conference in Austin, Texas.
But the application of this simple rule is decidedly 21st century: Gather as much data as you can and always A/B test, said Nathan Kondamuri, co-founder and co-CEO of Pair Eyewear. Started from a Stanford dorm room, Pair develops fashionable 'toppers' that attach to eyeglass frames so people can change glass wear designs as often as they change clothes.
Pair, which has 75 employees, invested heavily in a data team and keeps close track of customer data.
When the data is dispersed – some reside in social media platforms -- the company takes what external data it can, combines it with its own customer purchase data, and runs Google Analytics on top of it to build an attribution model, Kondamuri said.
The attribution model, which lets marketers figure out which marketing channel should get credit when customers buy, tells Pair which avenues are the most effective.
The big learning is that marketing strategies need frequent testing and iterating to constantly improve on the customer experience, Kondamuri said.
Figure 1: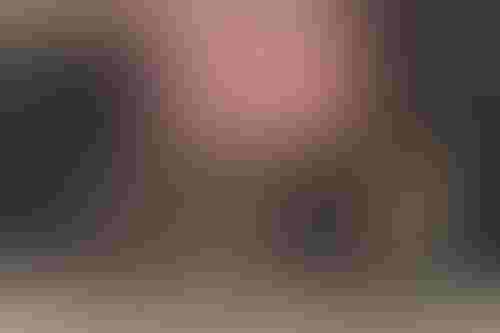 From left: Nathan Kondamuri, Jenna Kerner, Katherine Rice (moderator)
Authenticity is key
Listening to customers enabled Pair to identify where it should spend more of its marketing budget: TikTok, after a customer raved about its product on the platform.
"User-generated content is always the most authentic way to share what your company is doing," Kondamuri said.
At the time, Facebook and Instagram were tightening their privacy controls, so Pair could not get as much data about its target market. The company decided to reduce its marketing spending on Facebook and Instagram from 60% to 30% and instead put it into TikTok.
Pair also began reaching out to actual customers and asked if they would be willing to post about its products every week in exchange for free eyeglass toppers.
Kondamuri's team started analyzing these influencers to see who they are attracting and what their followers were like. This gave Pair more customer insights: what designs they were wearing, what designs they were looking at, and other valuable data.
"The data side is really critical," he said. "We look at marketing data very intensively and we do A/B testing all the time."
As for Kerner, authenticity came in the form of cultivating a community of their customers and they co-created intimate wear together. A new product arose: embroidered bras – something Kerner said she would have imagined would work. It did.
Pivoting to a new target market
Pair initially targeted children for its products, but its data revealed that adults were buying the largest kid frames so they could wear it themselves. Kondamuri said the company pivoted to sell adult toppers and grown-ups now comprise more than 95% of the business.
Also, Pair heard from customers that they wanted to get more designs, more quickly. The company developed a new process that enabled them to manufacture on demand within a week. So now they drop a new collection of toppers weekly – every Wednesday at noon – to keep customers engaged.
Kondamuri said more than 25% of customers come back within 30 days of a purchase, and more than 50% return within their first year.
Social purpose
Being a brand that serves a higher purpose also resonates well, Kerner and Kondamuri said.
At Harper Wilde, Kerner and her team realized that it was difficult to recycle bras. Underwire bras, for example, comprise 30 separate pieces stitched together. So the company launched a recycling program for underwear, and snagged Nordstrom as a partner.
Now, even if Nordstrom customers buy other bra brands, they are introduced to Harper Wilde through the recycling program. Kerner said they get these customers' emails and other data.
As for Pair, the eyeglass company recently created an eyeglass topper supporting Ukraine and it was immediately popular.
Early mistakes
Sometimes what seems intuitively correct turns out to be wrong. For example, both Kerner and Kondamuri thought that letting their customers try bras and eyeglass toppers at home would be ideal. It was convenient and easy.
But they were wrong. "We didn't realize how messy our marketing data was," Kerner said. "Things didn't scale. A year and a half in, conversion was great but it was hard to scale."
It turned out that selling directly from their website did much better, she said.
Kondamuri also experimented with home trials of eyewear. But this lacked a critical feedback loop of whether customers actually were enjoying the product, which would have helped the company land more customers. So Pair stopped the service.
Keep up with the ever-evolving AI landscape
Unlock exclusive AI content by subscribing to our newsletter!!
You May Also Like
---