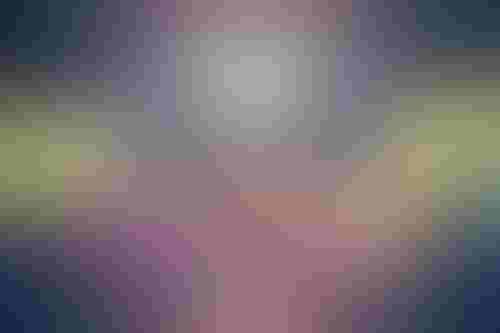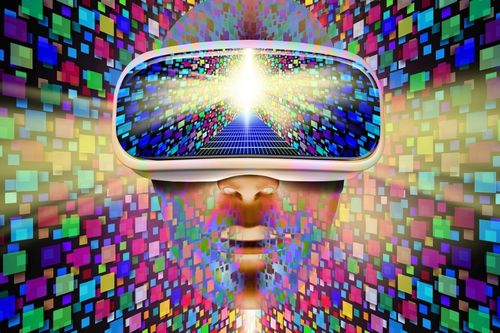 84% of Americans have concerns about this virtual world
Great hype has surrounded the announcement by Meta CEO Mark Zuckerberg on the creation of the metaverse, which is a virtual reality world the company is creating that it hopes will become an extension of people's lives in the real world.
Yet most Americans do not know what it is. According to a NortonLifeLock and Harris Poll survey, 64% of Americans are not familiar with the concept.
The idea of a virtual world is not new: Second Life, started in 2003, is a predecessor of the metaverse that is still running today. Metaverse promises to roll out AI-enabled advanced tech capabilities using platforms such as blockchain, as it aims to bridge real and virtual lives.
As AI-enhanced digital technology becomes even more embedded into people's lives, the metaverse, whether Zuckerberg's or someone else's iteration, could be here to stay.
As such, it is crucial to build ideal social norms into its design from the start, according to panelists at the SXSW conference in Austin, Texas.
"It's important to look at where we are today, and what's possible, and what we want to be true about the metaverse," said Aleatha Parker-Wood, principal privacy engineer at AWS. "How do we help people be their best selves? … How do we make it (easier) to be a good human being and hard to be a bad one?"
Added Darren Shou, chief technology officer of NortonLifeLock: "What can we do to create more empathy, more equity, through the actions we take today?"
It starts by making sure that a diversity of voices and viewpoints are included in the metaverse, said Taj Reid, global chief experience officer of Edelman.
That means devices that enable the metaverse has to be low cost and broadly available, Reid added.
This could open up new experiences for seniors, the disabled and other disadvantaged groups. For example, an elderly woman in a nursing home could dive in the Great Barrier Reef in the metaverse.
But there also should be protections, accountability and security. For example, users should have confidence that claims being made in this virtual world are actually true, Parker-Wood said. For example, someone who claims to be a doctor in the metaverse actually is a doctor.
Creating veracity can be difficult in a decentralized environment, where there is no single authority, Shou said. Instead, there needs to be "trust anchors," or "oracles" that users can depend on for truth.
What's also troubling is that there is an "unseen hand" – or algorithm – working behind the scenes in a virtual world to curate what the user is seeing, Shou said.
The NortonLifeLock-Harris survey said 84% of Americans surveyed have at least some concerns about the metaverse. More than half are worried about data breaches and lack of privacy.
Today, consumers' searches, purchases and other web behavior are scrupulously tracked online. The metaverse opens up new ways to track, such as how long an avatar stares at a product, panelists said.
"We are going to be observed," Shou said.
Another challenge with decentralized systems is more uncertainty about how to regulate bad behavior, Parker-Wood said. "Think about who owns the consequences of what happens in the metaverse."
Shou said one way to mitigate such harms is to call it out. He noted that just revealing the potential issues with AI was enough for governments to craft regulations. "There will be governance and guardrails."
Keep up with the ever-evolving AI landscape
Unlock exclusive AI content by subscribing to our newsletter!!
You May Also Like
---