SXSW '23: Startup That Beat Elon Musk's Neuralink in Brain Tech
SXSW '23: Startup That Beat Elon Musk's Neuralink in Brain Tech
Synchron is backed by the personal venture funds of Bill Gates and Jeff Bezos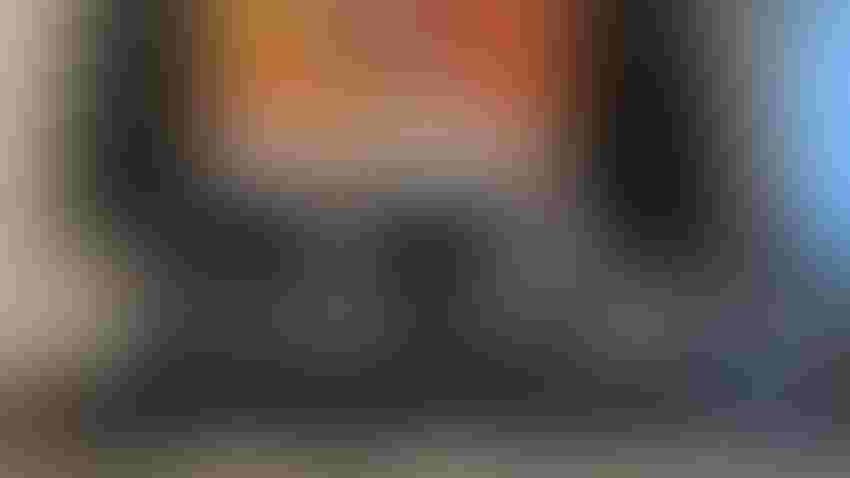 From left: Moderator Riki Banerjee, Tom Oxley, Alex Morgan and Max Hodak
At a Glance
Synchron is the first company to enter brain-computer interface clinical trials in the U.S.

Startup has raised $240 million and is backed by the personal venture funds of Bill Gates and Jeff Bezos.

Its tech uses the blood vessels to reach the brain so there is no need to drill skulls.
In his first month as a neurology resident at a hospital, Tom Oxley was doing his round of stroke patients and came across a 40-year-old male who came in the night before. The patient had suffered a stroke in the back of his brain, in the basal artery, and it had impaired the motor fibers coming out of his brain. He was paralyzed and could only move his eyes.
"He decided he didn't want to live like that … and so he died" by suicide, Oxley said. "He had a wife, he had three kids and he was running a business. … It was just a horrific and shocking thing."
That was a pivotal moment for Oxley, and he decided to get into the field of brain-computer interface or BCI. "That was the starting point," he said at a medtech panel at SXSW 2023 in Austin, Texas. "BCI is going to create an avenue for people to overcome very high levels of disability."
Oxley founded a company called Synchron, which is backed by the personal venture funds of Bill Gates and Jeff Bezos. In 2022, it became the first BCI company to enter clinical trials for human BCI implantation in the U.S. Synchron beat even Elon Musk's Neuralink to the punch, with Reuters reporting that the billionaire reached out to Oxley to make an investment.
Today, Synchron has raised $240 million but getting here has been a 10-year journey for Oxley, an Australian who tried to raise money for his startup in his country but failed. Once he moved to New York, he said, it took him six months to raise Series A funding.
No more drilling of skulls
What makes Synchron different is that its technology reaches the brain through blood vessels so there is no need for a brain surgeon to drill a hole in a patient's skull.
"All other implantable brain computer interface approaches require removal of the skull to get into the brain," Oxley said. "We are building technology that delivers electrodes, sensors or stimulation into the brain using the blood vessels." He added that there is a long history in cardiology of implanting devices through blood vessels, such as pacemakers.
Max Hodak, co-founder of Neuralink who is now the CEO of a BCI startup called Science, added that "traditionally you had a big cable, like a cable bundle coming out of the head. … As long as that patient has that implant, you're worried that bacteria is going to crawl down that cable and really ruin their day - and if they have it long enough, eventually will."
Hodak said this technology is low power so it does not heat the brain, a "very similar tech base as what's in an iPhone."
Not only does going through blood vessels make the procedure much less invasive for the patient, it also gives Synchron better prospects at commercializing its tech, since it does not take a neurosurgeon to do the implant, which will be difficult to scale, according to Oxley.
The generative AI angle
The BCI interface acts like a switch where patients select from a few choices of actions. Here, generative AI can play a role.
"It is likely that the suite of tools that will enable people with, for example, a Synchron-type device to control their environment, to communicate, will be augmented by AI systems that help people fill in the details of what they want to achieve," said Alex Morgan, a partner at Khosla Ventures who was one of the first venture investors in OpenAI.
Currently, people use generative AI to create content by thinking of prompts that specify what they imagine but may not have the skills to write, paint, compose or code themselves.
"I wouldn't be surprised if within the next decade, someone using a brain-computer interface may actually be able to become a well-known artist," Morgan said. "I could imagine, again, within the next decade of VR experience, a game designed by a person using their brain-machine interface, or played or participated in (a game) … and I think that would be a wonderful world."
"I think it's achievable by technology that is basically here," Morgan added.
History of BCI
The idea for BCI goes back decades ago. Research efforts were funded by the U.S. government, especially through DARPA, to help soldiers who were injured bodily but with intact brains regain some capabilities. Oxley said the first step was the creation of robotic limbs for soldiers who lost arms or legs. The second step was a brain implant to control the robotic limbs.
Now BCI has hit the marketplace and commercialization is the focus, with the first target group being paralyzed patients, Oxley said. These can be people suffering from a stroke, ALS, spinal cord injuries, muscular dystrophy, arthritis and others. The BCI detects a person's intention to move, digitizes it and then creates a control signal that can be used over Bluetooth or another wireless network to engage the world.
"For people who are paralyzed, it is an opportunity to reengage and become independent," Oxley said.
Keep up with the ever-evolving AI landscape
Unlock exclusive AI content by subscribing to our newsletter!!
You May Also Like
---