T-Mobile and Halo to launch commercial driverless car service in Las Vegas
T-Mobile and Halo to launch commercial driverless car service in Las Vegas
Remote operators 'drive' LiDAR-less cars to users over a 5G network, via a remote steering setup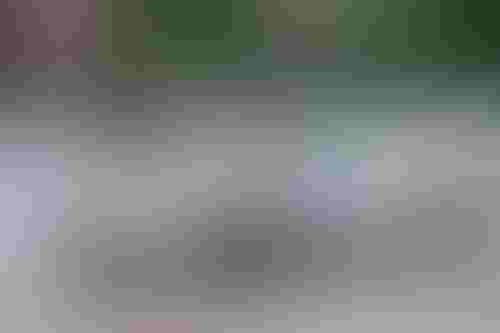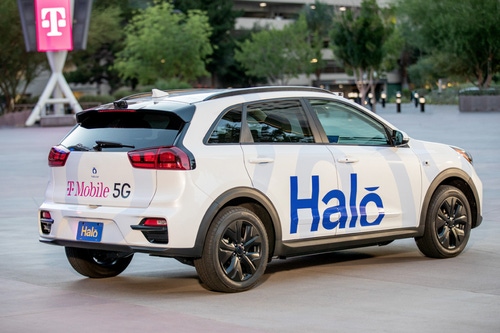 Remote operators 'drive' LiDAR-less cars to users over a 5G network, via remote steering
Autonomous vehicle developer Halo will be using T-Mobile's 5G network to deploy commercial driverless car services in Las Vegas.
The company has been making use of T-Mobile's network since it began driving on Las Vegas' public roads earlier this year. While the service is currently not accepting passengers, Halo admitted it hopes to open it to the public later this year.
"Full autonomy is a massive challenge from both a technical and social trust perspective that won't be solved for years to come," Anand Nandakumar, Halo's founder and CEO, said.
"But Halo has been designed to address these challenges by building automation over time starting with a solution that consumers will feel comfortable using today."
Halo's cars also make use of an AI algorithm that helps each car 'learn' in the background while a human is in control – providing it with a feedback loop which the company said would enable it to "achieve Level 3 capabilities over time."
Driverless, but not self-driving
Nandakumar was formerly a perception engineering manager at Uber, with other key figures joining from Cruise Robotics, Proterra, and Amazon.
Unlike its rivals Waymo and Cruise, Halo's electric Kia Niro SUVs feature no LiDAR – instead, making use of cameras, radar, and ultrasonics to guide it. The cars are connected to remote operators via T-Mobile's 'Ultra Capacity' midband 5G network.
Users order a car via the app, with a remote operator driving it to the customer. Upon delivery, the user can drive the car normally until completion, where the remote operator then takes over to drive it to the next person.
Halo's RemotePilot technology trains in-house drivers to operate vehicles remotely, making use of steering wheels and foot pedals to drive the car from behind a computer screen.
The startup has developed an Advanced Safe Stop mechanism that enables its cars to immediately come to a full stop if a potential safety hazard or system anomaly is detected.
T-Mobile owns a three-mile autonomous vehicle test track in its Peachtree Corners Curiosity Lab in Georgia. Part of a 25,000-square-foot Innovation Center, the track is covered by T-Mobile's 'Extended Range' and 'Ultra Capacity' 5G network.
Las Vegas is no stranger to driverless deployments. In 2017, the city hosted a pilot scheme where driverless shuttles from French startup Navya picked up pedestrians in and around Fremont Street – one of the most famous parts of the city, often visited by tourists.
Las Vegas's medical district is set to build a smart road system suitable for autonomous vehicles after the Regional Transportation Commission of Southern Nevada tasked engineering and design firm Stantec to lead the plans.
The GoMed Program, also known as the Automated Circulator and Connected Pedestrian Safety Program, aims to apply connected and automated technologies in a complex urban setting, like automated pedestrian detection that will be integrated to enhance safety.
Keep up with the ever-evolving AI landscape
Unlock exclusive AI content by subscribing to our newsletter.
You May Also Like
---