Taking Conversational AI to the Next Level?
Taking Conversational AI to the Next Level?
Taking Conversational AI to the Next Level?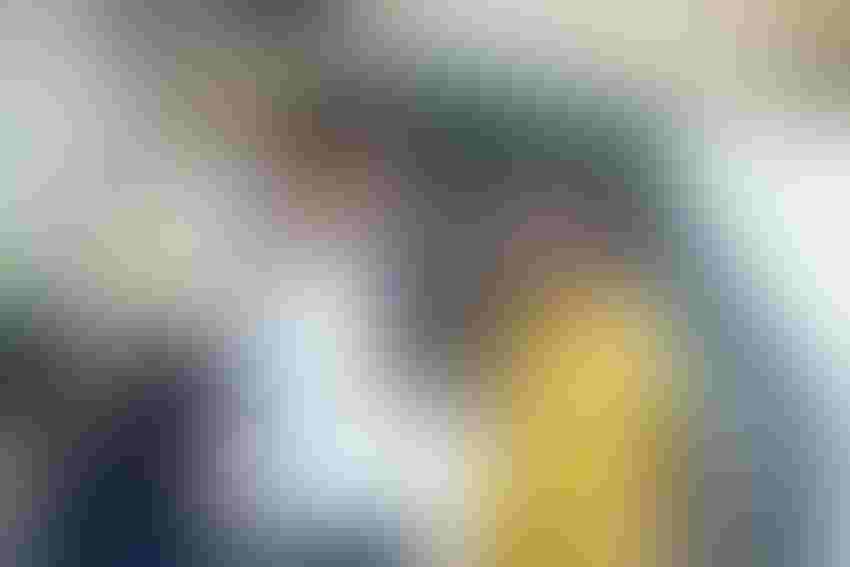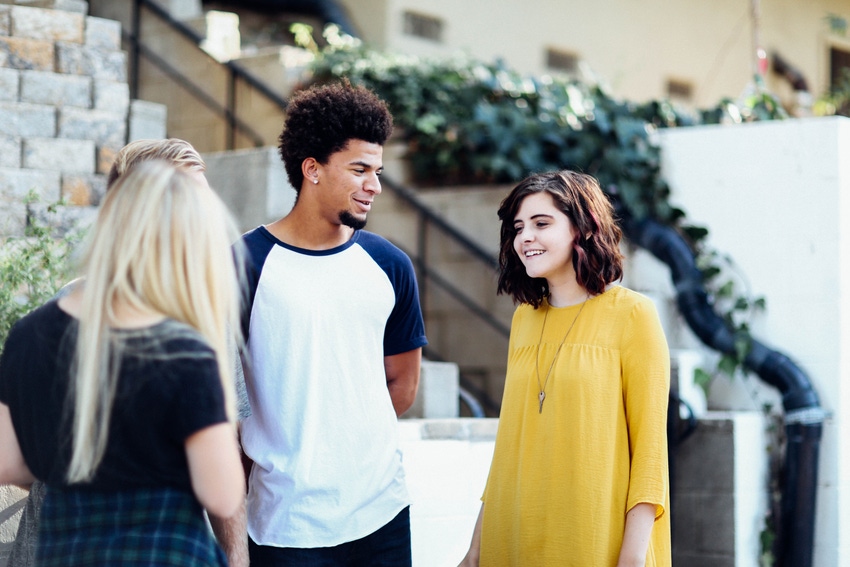 AI Business secured an exclusive interview with Kami's CEO, Alex Cheung, who detailed what they are doing in the AI-space, and how they plan to innovate business through the new technology moving forward.
Kami's specialties lie in artificial intelligence (AI), augmented intelligence, machine learning, chatbots, and automated reasoning. Their whole raison d'être is to help their customers live smarter and better lives alongside trusted AI. Their main focus is creating seamless machine-human conversations through their AI platform. These machines can actually hold meaningful conversations and reply to our questions with relevance and intelligence. In short, Kami is the personalised AI that we can trust.
In order to gain a better understanding of how Kami's AI actually works and how they plan to change the business world with this new technology moving forward, we spoke to their CEO, Alex Cheung. They'll be demoing their AI at the AI Summit London, which is only one week away today. Cheung is an entrepreneur, IT expert and visionary, who's bullish on developing new ways to help people through artificial intelligence.
Better conversations through AI
We started off our conversation with Cheung by asking him to detail how Kami was involved in the AI-space. "Kami Relate™ enables learning and knowledge building from every conversation. Text and voice supported, it runs across major messaging platforms like Facebook Messenger, Skype, Kik, Slack, Wechat and more and is architected to support multiple languages – saving time and resources for global deployments," he outlined.
"Kami Analytics™ provide real-time deep learning conversation analytics to assist with decision- making. It segments users, creates templates and provides a platform for testing to optimise efficiency and provide critical business insights," finished Cheung.
We then asked Cheung whether he could highlight which industries are gaining most traction in relation to AI. "Kami's Conversational AI technology flexes across industries but we have built a focus on the banking, finance, securities and insurance sectors (BFSI) where there is a paramount emphasis on trust and client relationships," he began.
"Delivering quality customer service 24/7 across channels is a heavy investment and also takes away human resource from more complex matters. With millions of customer conversations, engagements and data, Kami's platform enables virtual agents and chatbots to learn, understand, empathise and build insights from conversations, thereby assisting companies and brands to grow market reach, build customer loyalty maximize efficiencies and make informed decisions," he explained.
"Kami continues to forge partnerships with a number of major insurance companies in the sector to develop proof of concepts and use cases," noted Cheung.
Taking conversational AI to the next level
Yet, Kami is operating in a crowded market, so we were keen to find out what sets them apart from their competitors who are also using AI. "The foundation for Kami's innovative and patented technology is a combination of unique neural networks and machine learning algorithms which are pivotal to taking Conversational AI to the next level," he responded.
"Unlike conventional conversational interfaces which are hard-wired question-and-answer, Kami dives deep into machine logical reasoning. Kami's automated reasoning mechanisms extract rationale, cognitive understanding, decision making processes, purchase mentality, perceptions, bias, and many subtleties underlying user conversations," he highlighted.
Cheung continued, "We have also developed and patented external Dynamic Memory Network technology and Attention Analysis technologies, which greatly enhance the capabilities in both conversational context tracking and systematic reasoning from inferences. Kami's unique meta-language allows data engineers to visualize and model the decision making process across multiple business scenarios by analyzing context and inferences."
With AI being one of 2017's key buzzwords, it's no wonder that so many companies are scrambling to adopt the new technology into their business strategies. Yet, we wanted to know what Cheung thought the rate of adoption of AI would be industry wide in 2017, and how it'll change things for businesses in the future. "The AI market has shown exponential growth globally but the underlying technologies that enable intelligent conversations need to keep up with business demands," offered Cheung.
"Conversational AI will change the interface for the human-machine experience and more companies are evaluating use cases and assessing how to integrate this into their frameworks. The rate of adoption will undoubtedly accelerate in 2017 – in particular we will witness a surge in AI adoption in conversational commerce, voice recognitions and text analytics with implementations in fintech, cybersecurity, healthcare, robotics and computer visions," he answered.
The 4 Vs of data: volume, variety, veracity and velocity
Naturally, adopting AI is not simple task, so we asked Cheung what the biggest challenges are for businesses looking to incorporate AI, and how will they tackle them. "The 4 Vs of data – volume, variety, veracity and velocity – all matter greatly when it comes to the performance of AI adoption," noted Cheung.
"For SMEs, the biggest challenge is the extraction of a vast amount of quality data from their customers, without which the AI training algorithms cannot be enhanced. This will lead to poor product performance and customer churn, resulting in less data points – and the vicious cycle continues," he said.
He continued, "With this in mind, SMEs and startups need a hook for their end-users to provide data voluntarily, continuously and confidently. The Waze app, for example, provides drivers with real- time traffic information, combined with GPS data from Google Maps. Drivers using their app, in turn, feed in data about their locations – in real-time. In this way, the aggregated data further enhances their traffic information and the product."
Cheung then outlined the advantages large companies have in the adopting of AI. "On the other hand, large companies have a significant advantage when it comes to building broad horizontal products like image, video, voice recognition, language translation and infrastructure (AI cloud). Fortune 1000 companies have petabytes, if not more, datasets about their customers over a long period," declared Kami's CEO.
"However, hierarchy, corporate culture and silo effect often inhibit the pace of adoption. Making business decisions with an AI perspective requires strategic vision among executives," he commented.
"Deep-tech startups can disrupt the industry by focusing on tools that solve specific customer problems, including "last mile" enterprise pain points. By delivering deep enterprise solutions and in-depth business intelligence with very low data quantity requirement, startups have the edge with a business-to-business model," concluded Cheung.
Kami and the future of AI
We finished off our conversation with Kami's CEO, Alex Cheung, by asking him where he sees Kami in five years' time in relation to the adoption of AI. "Award-winning Kami was voted the 'Most Investible Company' in the StartPlanet NI 2017 accelerator program and has been shortlisted as a finalist in the AIconics Award 2017, an international Artificial Intelligence contest, in four categories - Best Intelligent Assistant Innovation, Best Innovation in NLP, Best Application of AI in the Enterprise and Best Chatbot Experience," he stated.
"Kami will continue to develop its innovative solutions to provide companies with the tools to change the conversation. We transform chats into intelligent conversations and into critical insights and we aim to generate solid business impact for companies - through meaningful conversations, highly personalised responses and building customer trust," added Cheung.
"Kami will provide an enterprise-friendly AI Conversational platform for companies and developers to build next-generation virtual assistants and chatbots for commercial deployment. Its open framework will enable virtual assistants with highly automated reasoning and decision-making process analysis. Development will be seamless with a software developer kit (SDK) for intent classification and entity extraction and a 'plug and play' module for mobile application integration," he concluded, and thus our interview with the CEO of, as he mentioned, one of the start-ups shortlisted in this year's AIconics Awards, came to an end.
Keep up with the ever-evolving AI landscape
Unlock exclusive AI content by subscribing to our newsletter!!
You May Also Like
---