TEC's AI predictions 2020: Innovating toward true AI
TEC's AI predictions 2020: Innovating toward true AI
TEC's AI predictions 2020: Innovating toward true AI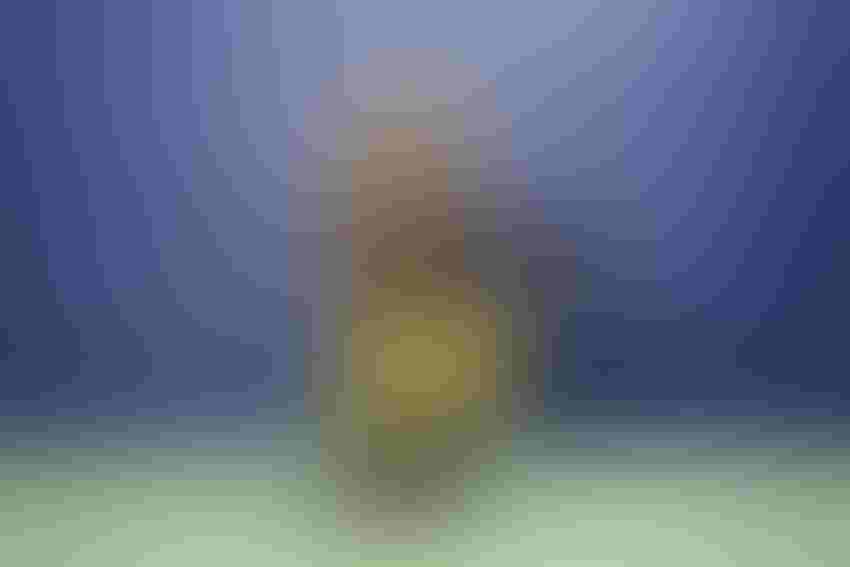 Predrag Jakovljevic, TEC 8 January 2020
The desire for innovation and improvedoutcomes is the most significant force that pushes artificial intelligence (AI)closer to the emulation of human behavior, sometimes referred to as "true AI."
Plenty of business and consumer products—both software and hardware—alreadyfeature some type of AI or machine learning (ML) augmentation. In 2020, the useof AI technology will continue to grow, even if a major new platform or revolutionarybreakthrough appears unlikely.
Companies that begin the decade byseamlessly integrating AI and ML with existing, best-fit business processeswill enjoy the largest gains from these types of software tools.
Gradual advance toward true AI for business
The landscape for artificial intelligencein 2020 will continue to evolve toward human-like thought, even as the currentset of tools perform specific feats of cognition. True AI, advanced analytics,and traditional business intelligence (BI) and reporting are like professionalfootball, college football, and indoor arena football in that entirelydifferent levels of results and insight are delivered on similar playing fields.
Functionalities such as visual recognition,voice recognition, text processing, and analogous AI algorithms tend to beconsidered close to true AI. Predictive and prescriptive analytics occupy alesser tier of sophistication, using ML algorithms that can be seen asaugmented intelligence. BI visualizations with ML or AI support, such as dashboardingand reporting, fall into a lower tier than predictive and prescriptiveanalytics.
The likelihood of a brand new ML or AI platform appears relatively low, even from companies such as Salesforce and SAP. Instead, their focus on AI platforms will be for mostly analytical workflow and model management with a plethora of open source AI/ML solutions inside. Open source AI or ML software solutions are easy to fit into any platform, which serves as a presentation layer for the end user.
Salesforce recently acquired Tableau, themost popular presentation layer at the time of acquisition. Salesforce Einsteinwill remain the platform for a number of AI and ML solutions, many of which arebased on open source tools, and will work in conjunction with Tableau'svisualization features. Along similar lines will be Infor's Coleman AI andBirst BI or SAP's Leonardo AI and SAP Analytics Cloud. We should expect similarmergers of traditional BI vendors with vendors with new AI portfolios.
2020 AI predictions
Here are a few predictions in the area ofartificial intelligence for the upcoming year (someof which were adapted from a recent IDC webinar).
In 2020 and beyond, AI or MLtools will support nearly all aspects of business to facilitate innovation andimproved business outcomes.

A minimum of a third of newenterprise software releases will include some built-in AI or ML features thatsupport key business processes covered by the software. However, few, if anyfeatures, will be game-changing true AI (emulating human reasoning) or create adisruption within their industries or vertical segments.

The distinction between AI andintelligent or cognitive robotic process automation (RPA) will continue topersist, as RPA tools remain unable to learn like a true AI tool can.

AI or ML tools willincreasingly redefine the enterprise software user experience (UX) and user interface(UI). About 20% of software user interactions will be augmented by computervision, speech recognition, natural language processing (NLP), gesturing, andaugmented reality (AR), virtual reality (VR), and mixed reality.

Toward the end of 2020, 10% ofcustomer experience (CX) and talent management software will feature deeppersonalization, such as product or service recommendations and call to action(CTA) suggestions.

Throughout 2020, the majorityof Fortune 2000 companies will work on formal programs to encourage publictrust in their digital brand, in terms of not only customer data privacy butalso AI ethics and explainability (to avoid any undesirable biases). Fulladoption of these programs will take place sometime in 2021.
RPA vs. DPA (Digital Process Automation)
RPA vendors may incorporate AI-likemechanisms on a minor scale, but to deliver a game-changing digitaltransformation, enterprise data from all sources must be integrated into AIsolutions. As RPA mimics human action instead of simulating intelligence, RPAisn't capable of learning like AI can. As such, RPA doesn't contain the samepotential for transformation.
Digital process automation (DPA), orintelligent automation, does provide a foundation for digital transformationwhile extending business processes to customer-facing functions. DPA usesdigital technology to perform processes that enable a workflow orfunctionality, whereas RPA accomplishes a specific task. This allows DPAactivities to connect disparate sources of data to string processes together,while RPA is relegated as a stopgap that improves efficiency for easilyrepeatable tasks.
As RPA is relatively easier to implement,more companies will be experimenting with achieving quick wins through RPA,which automates simple and mundane tasks well. However, as intelligentautomation can improve the processes themselves, DPA will be more appropriatefor companies seeking transformation through AI. One of the drawbacks of RPA isthe inability to improve suboptimal processes, even if the RPA actually reducesinefficiency by performing repeatable tasks quickly.
Potential AI ramifications in 2020
Information technology (IT)departments will need to exercise caution to avoid being overwhelmed by agrowing "digital workforce" of AI bots, especially RPA-based solutions.

Businesses will need to avoid theshadow IT that can proliferate with the availability of low-code or no-code AIor ML tools. All IT solutions, including AI- or ML-based software, should bebrought within some type of central IT governance.

As transparency is key,companies will need avoid the black-box effect of AI. They need to divulge thereasoning behind their AI decision-making to their employees, including ethicalissues such as potential prejudice unintentionally baked into AI or MLalgorithms.

IT departments will need tosupport the incorporation of AI tools into existing business processes in nearlyall lines of business.

More companies will need toinvest in employee retraining and development to acquire the new skills requiredto properly adopt the AI or ML software tools throughout the business.
AI opportunities in 2020
IT departments will need to learn how tosupport the incorporation of AI tools into existing processes across all linesof business. Companies and individuals that are capable of successfullyintegrating AI insight and recommendations will have a significant advantageover competitors, especially those who believe that RPA provides the samebenefits and efficiencies as AI-based tools such as DPA solutions.
Customers constantly seek a greater levelof convenience and customization of products and services, along with theoption of exercising more control over their shopping experiences. AI providesan avenue for businesses to fulfill this consumer desire while supporting theirneed to achieve their own digital transformation.
Get the newsletter
From automation advancements to policy announcements, stay ahead of the curve with the bi-weekly AI Business newsletter.