The 21st century workforce will be augmented
The 21st century workforce will be augmented
The 21st century workforce will be augmented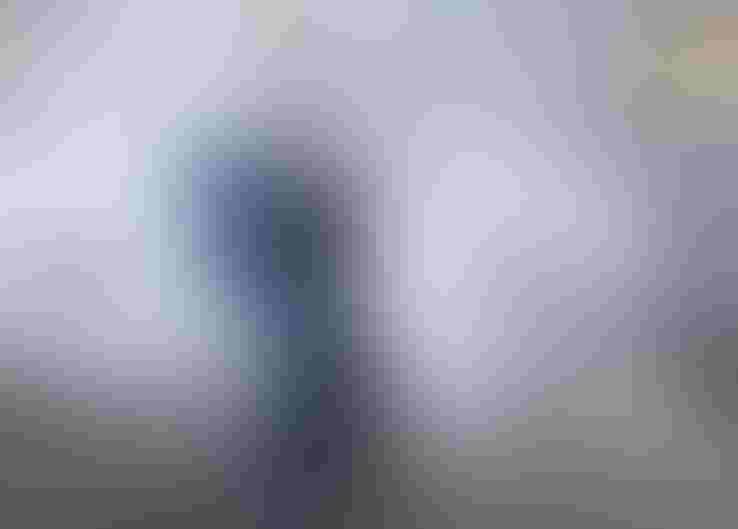 Ekta Sahasi is Vice President of the US Business Innovation Center (BIC) for Konica Minolta in Foster City, CA. She is an entrepreneur and technologist passionate about leading fundamental business and cultural transformation, and investing in new ventures and technologies across diverse industries. The BIC partners with leading technology companies to create new world-class software, services and a portfolio of new business capabilities for Konica Minolta.
Prior to joining Konica Minolta, Ekta spent 10 years at eBay Inc. where she co-founded and led both eBay and PayPal's Research and Innovation Labs. She successfully developed one of the largest corporate innovation programs, and experimented with emerging technologies.
AI Business were lucky enough to interview Ekta for this feature. She offers us her industry-leading insights into what the future holds for the AI-augmented workforce through supercharged decisionmaking, global innovation, and a renewed demand for emotional and creative labour.
AI: a creative catalyst
"I don't believe there is any question whether AI will catalyze creativity in the global marketplace," Ekta says. Automation is already having an impact on the workplace—just take a look at Amazon's warehouses, where robotic shelves roam the fulfilment center, offering up more shelf space and saving time and labour.
However, Ekta believes that AI will transform the nature of work itself by creating increased demand for creative skillsets. "By automating repetitive tasks—such as filling out forms or packaging goods—AI provides freedom from mundane and time-consuming tasks. This freedom enables workers to pursue higher-value work and dedicate mental energy to creative pursuits."
She also predicts that AI will streamline product lifecycles from inception, to design, to the final product. "Generative AI, for example, applies algorithms to synthesize geometry in order to produce new designs without the need of human intervention. It applies user-inputted goals and constraints to explore the entire solution space in a way the humans alone could never achieve," Ekta says.
"By combining 3D printing and robotic automation, companies can go from AI-driven design straight to production in a comparatively short time frame. Airbus, for example, is applying this technology to the manufacturing of planes, for example."
Ekta argues that businesses should only incorporate AI into their strategies where there is a clear business requirement—or risk wasting a valuable opportunity. Is there, then, a risk to hopping on the bandwagon? "Most—if not all—enterprises recognise that AI will fundamentally transform their business in the coming years. However, not all business leaders understand what to do with this information. To some extent, there is a 'fear of missing out' that drives some companies to define an AI strategy simply for the sake of having one. In reality, these strategies should not start with AI, but with a core business challenge."
Healthcare: ripe for disruption
For those who want to know what effects AI might have on industry, look no further than healthcare, which is already undergoing many changes thanks to its data-rich operations and need for front-line emotional and physical care. "Healthcare is an industry that is particularly ripe for AI disruption," Ekta argues. "There is a wealth of data waiting to be exploited and a strong societal and business pressure to improve patient outcomes, reduce cost, and expand reach."
"At Konica Minolta, we are leveraging advancements in data management, particularly in the application of natural language processing and machine learning to structured and unstructured medical records. This data can then be applied to personalized medicine that delivers the relevant information at the point of care."
"Since there are so many applications of AI in healthcare, everything from diagnoses, to designing and managing treatment plans and workflow, it may be easier to talk about what areas are less prone to disruption. The immediate care-giving and physical interaction and emotional connection between practitioners and patients is an area that is less prone to full transformation. While there are AI-based tools to help caregivers better understand when to engage and assist a patient, I don't believe society is fully ready to transition away from the human touch."
A more efficient human-driven system
"Another key challenge is the uncertainty about how AI will impact the workforce. Many tasks (not necessarily jobs) will be eliminated due to AI." So how can business leaders prepare for these major shifts? "It means both preparing and training existing employees for new roles, as well as hiring a next generation of talent that is able to quickly adapt to technology advancements."
BIC Expo from Konica Minolta BIC on Vimeo.
It also means ensuring that human operators remain in the driving seat. Ekta believes artificial general intelligence should not be the goal of AI development, but a more intelligent system geared towards greater human productivity. "AI should aid and augment human capabilities by helping make better, more informed decisions. However, humans should retain authority for the final decision. We should not strive to develop artificial consciousness; we should strive to create a more efficient human-driven system."
Innovation without borders
From their Business Innovation Center in the heart of Silicon Valley, Konica Minolta are exploring a number of new areas for applied AI solutions. "Our solutions will enable our customers to better recognise and understand behaviours in order to drive meaningful, actionable insights. Our areas of focus include applications in security, entertainment / marketing, manufacturing, and healthcare. I am particularly excited about our new population health solution that uses AI to enable doctors to better identify at-risk patients."
Konica Minolta's solutions are not restricted to North America, however. "Silicon Valley has an extremely strong investment ecosystem. It will always play a large role in shaping the future of advanced technologies. However, the future of AI is not driven by a single region. AI talent is global. Even though the Business Innovation Center is based in Silicon Valley, we don't limit our relationships to the local area."
Supercharging decisionmaking
The potential of AI for bridging geographical barriers between markets lies in its ability to reduce bias in decisionmaking. "One of the challenges of working between cultures is the role that bias plays in business relationships. Humans can make more informed and less-biased decisions by augmenting business decisions with AI."
"Even though it is unlikely that AI will achieve full 'objectivity', it can generate important pieces of information that can augment—not replace—executive decisionmaking. As AI becomes more advanced, it will become increasingly objective. This will occur as more contributors from different backgrounds collaborate to improve the quality of data and the breadth of parameters."
"As an innovation center, we want to work with leading startups, academics, and researchers to bring their products to market. We also collaborate with established companies and investors to further support the technology ecosystem."
Konica Minolta will be delivering a keynote address at this year's AI Summit San Francisco entitled 'Global Data Management capabilities in the era of AI'.

Keep up with the ever-evolving AI landscape
Unlock exclusive AI content by subscribing to our newsletter!!
You May Also Like
---