The AI-Driven Network: Building the foundation for the network of tomorrow
The AI-Driven Network: Building the foundation for the network of tomorrow
Innovation across modern technologies—such as Artificial Intelligence enabling network transformation—are rapidly becoming the new normal. But what are these innovations and what are the benefits gained through embracing them?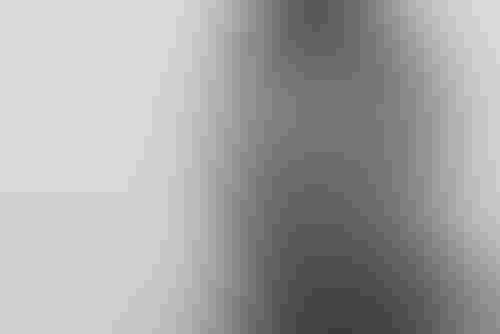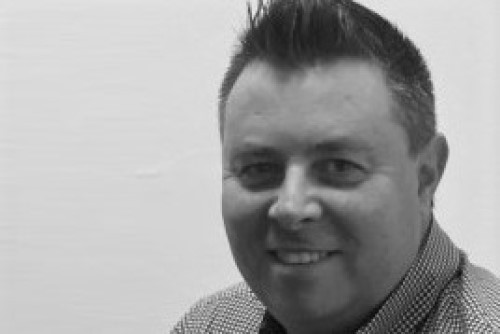 Insatiable demand for network resources is driving a layer of complexity and cost into our network operations.
For most, this is a problem, but it should be a genuine opportunity to transform.
The reality is that the old, reactive way of manually operating networks just doesn't cut it anymore.
No IT manager wishes for added complexity in their network operations, so embracing modern technologies to gain agility, reduce complexity and take an all-important step on the road to a self-driving, self-healing network is a journey we will all need to take. Innovation across modern technologies—such as Artificial Intelligence enabling network transformation—are rapidly becoming the new normal. But what are these innovations and what are the benefits gained through embracing them?
Let's start with what's driving the need for network transformation.
Reduce Complexity and Cost. As demand for network resources has grown and our networks have become mission critical in enabling our ability to communicate and conduct business, the solution has been to layer in more and more services to cope with this ever-growing demand. Over time, we have created complex, expensive systems that demand specialist knowledge to operate them, and the cost to keep them running has spiraled.
Be Agile and Flexible. Legacy networks were designed with a one-size-fits-all architecture, running single monolithic operating systems, leaving them little ability to cope with today's ever-changing demands. The need for dynamic service delivery demands a new approach that can keep place with change.
Assured User and Device Experience. One problem with legacy networks and the tools used to configure and operate them is the inability to measure user experience. Yesterday's tools have no monitoring or enforcement to ensure the connectivity experience. We can only tell that a user or device is connected, but "Connected Doesn't Mean Good Experience." Whether it is a retail transaction, teaching and learning for our younger generations, a stock market transaction or business operations, the user and device connectivity experience is critical in gaining and retaining competitive advantage, loyalty and trust.
Service Availability. In our connected world, we demand true 7x24x365 on-demand access to resources, no different to that of our utilities. The new normal is a world with no boundaries where core business workflows can be scattered across different continents and virtual teams collaborate within a truly global economy. A world with no boundaries where demand for unhindered portability and enterprise services has extended into the home. Absolute resilience and assured service availability is the only way to stay ahead of demand and satisfy our connected communities.
Data Driven Intelligence. With unprecedented demand to deliver more with less, network operations professionals know it's time to transform and stay ahead of the curve whilst reducing their operational footprint. This is a conundrum that affects all IT managers, and the answer sits within the network itself. Whatever architecture you choose to implement, you must gain the ability to harvest network data for insight to drive simplification and automation of network processes. That means you can release benefits such as zero touch deployment of new sites with no risk of human error, automated correlation, rapid troubleshooting and reduced remediation times.
Interoperability and Open Architecture. Return on investment and delivery of stakeholder outcomes usually demands the integration of systems and end-to-end processes. Visibility beyond the network to gain insight and understanding of these end-to-end processes becomes paramount when planning to simplify operations and reduce cost through process efficiencies and automation.
***
It's clear to see, the challenges facing IT stakeholders are broad and accelerating on a trajectory that will inevitably conclude with the demand for some form of network transformation. Common in building any network transformation strategy is the need to embrace technology innovation. New, modern technologies such as microservices, artificial intelligence, machine learning and automation have all started to become key components in the evolution of networking vendor road maps.
Starting with the hottest topic in town, artificial intelligence! AI is expected to become an industry game changer through the value it will deliver to IT stakeholders. In order to unleash the benefits of AI, we must first decide how to migrate network services away from legacy on premise equipment and adopt a cloud platform that enables us to embrace the needs of AI with unhindered scale, processing power, optimum resilience and the agility to welcome demand. Without a doubt, the future of network operations will involve utilizing Microservice Cloud platforms.
So the big question is, what can these technology innovations do for me and what is the role of artificial intelligence in my IT service delivery? Let's look back at today's challenges and explore ways in which we can solve them.
Reduce Complexity and Cost. AI and machine learning open the door to a new level of insight and intelligence and start the journey towards a new generation of self-driving, self-healing networks. Whether it be identifying and remediating network anomalies, assuring the client level experience or simplifying deployment through ZTD, AI is the enabler that will reduce complexity and operation costs.
Be Agile and Flexible. The terms "dynamic" and "on-demand" are prevalent in defining today's network needs. Driven by the proliferation of mobile devices and newfound simplicity in adoption of applications from the cloud, companies need a higher level of agility and flexibility not available in fixed network assets. March 23rd, 2020, magnified the need for network agility and flexibility in resource delivery. Overnight, we moved from predominantly office-based operations to remote working at scale. Network managers scrambled to scale and secure systems to enable home worker business continuity. A modern cloud microservices architecture with centralized subscriber services would simply and dynamically adjust to the change resulting in remote delivery at scale being business as usual.
Assured User and Device Experience. When user experience is the key success measurement and can impact operations in positive or negative ways, why do we accept "being connected" as an acceptable measurement? New modern cloud architectures enabling AI and machine learning bring a new level of client insight that allows network operators to build connectivity experiences based on persona. This is a game-changing technology for service providers who can now realign their legacy service level agreements to modern service level experiences.
Service Availability. The demand for anytime, anyplace, any device access to network resources requires an architecture that will support true non-stop operations. Whilst most recent connectivity infrastructures were built with high levels of redundancy and resilience, they still need regular patching and OS upgrades, which usually disrupts service availability. In many cases, where network operations are the primary business enabler, it's not uncommon to see patches and OS upgrades tested in customer labs prior to implementation and adoption. Modern microservices cloud architectures address legacy architecture issues, so patch releases and OS upgrades, unless specifically requested, are implemented in the cloud by the OEM with no impact to service delivery or user experience.
Data Driven Intelligence. Forbes identifies "data as more valuable than oil," because data can be manipulated as many times as needed to identify patterns and sequences. Investing in an AI and analytics platform to harvest data and produce deep data insights that will steer intelligence into business transformation and process automation is becoming paramount in driving the ability to do more with less. Whether it be retail wanting to understand footfall, a university wanting to understand space utilization or network operations wanting to understand user experience, data insight holds the key.
Interoperability and Open Architecture. The need to gain efficiencies through integration of disparate systems that are interwoven, optimized and automated has become a key outcome that should be defined in any network transformation. Choosing an open architecture with an application programming interface supported by a manufacturer's software development kit will deliver the flexibility to tailor systems and processes through in-house DevOps or industry partnerships.
To conclude, growing complexity and cost associated with serving the demand for network resources has been following an unsustainable trajectory. Change is needed and technological innovation is the solution.
Modern cloud microservices, open API architectures and SDKs, artificial intelligence, machine learning and automation—they're all change enablers that will unlock major benefits across the organization, from maximizing competitive advantage to enhancing business agility, process efficiency, business continuity, and of course, great user experiences.
Jamie Pitchforth is Senior Business Development Leader, European Markets, Juniper Networks.
Keep up with the ever-evolving AI landscape
Unlock exclusive AI content by subscribing to our newsletter!!
You May Also Like
---