The AIconics Awards Winners Announced at The AI Summit in San Francisco
The AIconics Awards Winners Announced at The AI Summit in San Francisco
The AIconics Awards Winners Announced at The AI Summit in San Francisco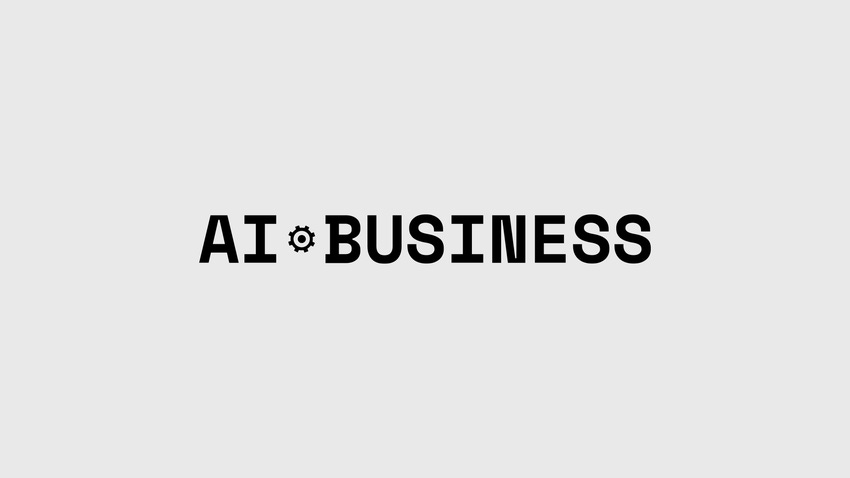 San Francisco, September 30
th
, 2016
For Immediate Release
The world's only independently-judged awards on practical Artificial Intelligence announced winners in San Francisco.
The winners of the world's only independently-judged awards celebrating Artificial Intelligence for Business, The AIconics, were announced this week at The AI Summit in San Francisco, at the Fort Mason Center's iconic Cowell Theater.
With over 140 entries, the San Francisco AIconics awards were the most hotly-contested to date.  Since the last ceremony in London, enterprise applications of AI solutions have grown exponentially, and this was reflected in the great diversity of nominees in San Francisco – ranging from the most exciting start-ups to Silicon Valley giants.
The awards were judged by a panel of world-class AI experts including senior leaders from AI Capital, Comet Labs, Forbes, Intel Capital, Inventurist, Octopus Investments, University of Lucerne, University of Surrey, Willis Towers Watson and Zetta Venture Partners.
The awards feature seven categories, recognising industry leaders across a broad spectrum of AI technologies.
Daniel Pitchford, Director for The Aiconics awards stated: "We were hugely impressed by the great number of entries to this year's awards; this clearly demonstrates the significant advances of the industry in implementing a wide range of AI solutions across major organisations". Daniel added that "with dozens of entries from around the world, our judges were very busy selected the most innovative, and effective solutions that are transforming tomorrow's enterprises".
The finalists and winners for each category are:
Best AI Innovator
This award celebrates those front-end of innovation in artificial intelligence, constantly striving to advance AI and developing solutions so ground-breaking that other companies are talking about them.
FINALISTS: Paralign, Digitate, a Tata Consultancy Services Venture, Hindsait, Inc., RAGE Frameworks, AiCure, HCL Technologies, and Loop AI Labs
WINNER:
DRYiCE by HCL Technologies
DRYiCE is HCL's third-generation autonomics and orchestration platform, providing the most comprehensive automation platform currently deployed in more than 100 organisations across four continents. DRYiCE combines the power of analytics, automation, orchestration and AI to fundamentally transform the way IT is run, while enabling "sensory functionality" that acts as the "brain" of the agile and lean enterprise.
 The HCL team receive their award on the Cowell Theater stage
Best Start-up Success Story
In such a fast paced ecosystem, start-ups are emerging daily with fantastic innovations and technological breakthroughs across a range of AI technologies. The Best Start-up Success Story award focuses on the business itself as well as the technology and is designed to raise the profile of those leading the field in both technology, product market fit, and scale-up potential.
FINALISTS: Hindsait, Inc., 451 Degrees, Luminoso Technologies Inc., AiCure, Textio, HCL Technologies, Humley
WINNER:
AiCure
AiCure's patented artificial intelligence platform visually confirms medication ingestion on mobile devices. The company is working with large and mid-sized biopharmaceutical companies to improve the quality and speed of drug development, and with academic partners, brand teams and payers to ensure that patients benefit from the same treatment efficacy that was achieved during the clinical trial process.
AiCure CEO Adam Hanina (right) receives the AIconics award for Best Start-up Success Story
Best Intelligent Assistant Innovation
Virtual assistants and advanced voice/text recognition capabilities are changing the enterprise landscape at an exponential rate. They can enable greater productivity, accuracy, and even a more personal 'human' touch to communications which otherwise would not get the desired attention. This award showcases the brilliance in the recent advancements in this space.
FINALISTS: Conversica, Sentiance, x.ai, Artificial Solutions, SparkCognition, HCL Technologies, Humley
WINNER:
x.ai
In 2013, Dennis Mortesen and his team at x.ai in New York decided it was time to cut out the 'email ping pong' involved in setting up a meeting. They believe there should be a time when a personal assistant is fully democratised – not be a luxury but a necessity to be able to work better. And so Amy Ingram (initials neatly 'A.I.') was born, with a very clear single brief: 'a personal assistant who schedules meetings for you'.
x.ai CEO and founder Dennis Mortensen receives the AIconics award for Best Intelligent Assistant from AI Summit director George Kipouros
Best Enterprise Application of AI
AI is revolutionising business productivity and efficiency across all industries, with a significant number of practical AI applications already available to enterprises across the globe. This flagship award category recognizes the industry leaders putting forward the most comprehensive and effective solutions to the market – across any industry.
 FINALISTS: Darktrace, SAP Labs, Tractable, Digitate (a Tata Consultancy Services Venture), Narrative Science, Luminoso, Automated Insights
WINNER:
Digitate
Digitate received this award for their unique enterprise IT platform, ignio. Using ignio, Digitate's mission is to address the increasing complexity of IT infrastructure, by combining enterprise context with over 20 years of IT expertise to drive smart decisions and perform actions autonomously. They are already working with Nationwide in the UK, and are currently gaining a great deal of traction with Fortune 500 companies across all industries.
Dr. Harrick Vin and Akhilesh Tripathi from Digitate accept the award for Best Enterprise Application of AI
Best Innovation in Deep Learning
Deep Learning is recognised as one of the key pillars for advancing practical AI and is enabling exponential development of applications for real world businesses, in analysing data across image, text, and sound. This award recognises the Deep Learning pioneers – those committed to driving the development of the technology and unlocking its true potential.
FINALISTS: Stiya, OSARO, 451 Degrees, SiteZeus, LEVERTON, Securonix, Sensory
WINNER:
Sensory
Sensory infuse cultures with emergent visual technology such as video conferencing, AV Integration and digital signage to amplify collaboration and simplify life, all through the deep learning that their ground-breaking development team are working on.
Sensory's Lock Chastaine receives the Best Innovation in Deep Learning Award from The AI Summit Director Daniel Pitchford
Best Innovation in NLP
As many businesses look toward productivity and automation of roles and tasks, Natural Language Processing sits at the heart of the opportunity. Whether specifically focused on 'understanding', 'generating', or the end-to-end process itself – there is a great amount of potential for enterprises to adopt NLP into their organisation, and this award champions the providers at the head of the curve.
FINALISTS: Luminoso Technologies Inc., Artificial Solutions, SparkCognition, Paralign, HCL Technologies, Sensentia, Inbenta
WINNER:
Artificial Solutions
 Artificial Solutions is the only company specialising in Natural Language Interaction (NLI) for the enterprise. The company's patented technology platform, Teneo, enables people to converse with applications and services running on computers, mobiles, wearables and other electronic devices in a human-like, intelligent manner. Teneo is deployed by hundreds of public and private sector organisations around the world, and used daily by millions of people.
Artificial Solutions CMO Andy Peart receives the Best Innovation in NLP Award from AIconics Director Daniel Pitchford
NVIDIA Inception Award
The NVIDIA Inception Program provides unique tools, resources and opportunities to the waves of entrepreneurs starting new companies, so they can develop products and services with a first-mover advantage.
The Inception Program provides innovative start-ups with key support to help grow their businesses and bring revolutionary products to market faster, and this award recognises the brightest innovators in the program.
WINNER:
Zebra Medical Vision
With the demand for medical imaging services steadily outpacing the supply of radiologists, Zebra believe that by teaching computers to read and diagnose medical images, they can provide a solution to what is a global problem. Their algorithms assist radiologists in detecting often overlooked indications, and their products help providers analyse millions of imaging records to understand the risk profile of their patients, detect and predict disease and assist in building and managing preventative care programs.
Kimberly Powell, Senior Director of Deep Learning at NVIDIA, presents Kevin Freedman of Khosla Ventures who accepted on behalf of Zebra with the NVIDIA Inception award
The AIconics award winners were announced at The AI Summit in San Francisco on 28 September, in the Fort Mason Center's Cowell Theater.
For more information on The AIConics and The AI Summit please visit:
Keep up with the ever-evolving AI landscape
Unlock exclusive AI content by subscribing to our newsletter.
You May Also Like
---