The expanding role of AI in a post-Covid world
The expanding role of AI in a post-Covid world
One of the biggest revelations from this crisis has been the power of technology to transform businesses and keep them functional at a time like this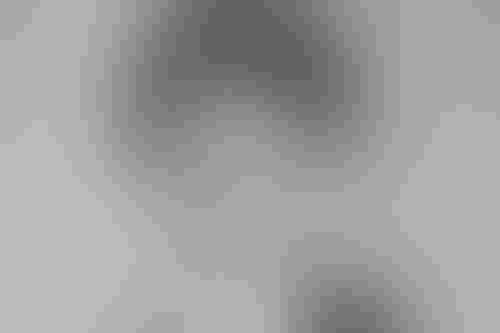 Most CEOs today will agree that the post-COVID world will be different from the past. The magnitude of the crisis and the numerous lessons from it have forced us to re-examine our way of life and question things that were earlier considered 'normal'. For industries, one of the biggest revelations from this crisis has been the power of technology to transform businesses and keep them functional at a time like this.
In turn, this has set in motion large-scale digital disruption that will result in a new, technology-powered, flat world. This will also give a fillip to the immense potential of AI technology to power a new generation of transformative companies across sectors.
AI can be leveraged in the insurance sector for customer acquisition, to drive operational excellence, to reduce costs, and to provide differentiated user experience. Several of our clients are already leveraging automation and AI to reimagine claim processing, fraud detection, regulatory compliance, risk evaluation, adjudication, among others.
Similarly, COVID-19 will drive a push for greater digitization in the banking industry. AI and automation will transform KYC validation, paperless customer on-boarding, profile-based customer servicing, loan reimbursement based on credit score, fraud detection, anti-money laundering measures, regulatory reporting, and many more processes.
AI and blockchain have the potential to create unprecedented visibility across the supply chain for all stakeholders right from the manufacturer to the distributor to the retailer, and even the end customer. AI will also bring in agility to reroute consignments on the fly in this distributed marketplace, while maintaining the transparency for all stakeholders. In addition, AI can play a big role in areas such as warehouse management, inventory control, loyalty programs, procurement optimization etc.
With lockdowns and social distancing becoming the norm amid the fear of infection, there has been a huge upswing in telemedicine and teleconsulting. People are increasingly opting to consult with virtual doctors through tools such as voice chat and procure medicines online. The evolution of chatbots and conversational AI can help speed up the diagnosis processes, making it cheaper and more accurate.
Similarly, there are several AI and blockchain enabled technologies available to help track and trace medicines through their journey from the manufacturer to the patients. This will help curb counterfeit drugs.
Industry Agnostic Applications
Given that many industries are facing cashflow challenges due to the current market situation, AI can play a big role in optimizing the cashflow and reducing Days Sale Outstanding (DSO). By proactively identifying defaulters based on parameters such as past trends, credit rating etc. using AI, organizations can take appropriate action to follow-up and ensure timely payments.
We will witness the automation of basic service desk operations and conversational AI integrated with RPA to handle basic calls and service requests, which will transform contact centers. This will free up time for contact center employees, allowing them to focus on higher value tasks and use empathy to deliver a differentiated user experience to their customers.
Also, with the growing adoption of IoT, an increasing number of connected devices, vulnerability of Wi-Fi networks, AI security can help mitigate these threats and offer data protection.
AI Adoption Framework
When it comes to transitioning to an AI and automation-led infrastructure, one can envision a three-step process implemented as part of a structured framework to go through the entire customer journey. This framework can help manage the transition to optimal adoption of automation and AI.
Step 1: Discover – Even before rushing into the process of procuring and implementing new AI technologies, the first step is to assess the current situation and take time out to identify opportunities for digital transformation in line with business priorities. There are several tools available to help identify opportunities.

Step 2: Automate – There are several platforms such as Infosys Bot Factory, Live Enterprise Application Management Platform, AssistEdge, etc. available to help businesses automate their processes effectively. There are also several domain-agnostic AIOps platforms and deep domain-centric AIOps tools that can lead the path to delivering AIOps functionality and providing zero-touch automation.

Step 3: Enhanced User Experience – Once basic automation has been leveraged, conversational AI, chatbots, AI bots etc. can help substantially improve user experience and enhance the value delivered to the end customer, while bringing down operational costs. AI-powered chatbots can deliver several high-end functionalities including support in multiple languages, better self-service experiences, conversational automation, robot-advice, sentiment NLP, and the ability to trigger RPA or jobs or calls as needed.
The COVID-19 pandemic is undoubtedly accelerating the digital transformation journey for organizations across industries. In the long run, agile organizations that are quick to adopt technologies such as AI and automation will emerge as resilient and successful.
Balakrishna DR is a senior vice president and heads the delivery for ECS business unit of Infosys catering to Energy, Utilities, Telecommunication, Media, Entertainment and Services industries.  He also heads the AI and Automation unit for Infosys and is responsible for driving both internal automation for Infosys and for providing independent automation services leveraging market leading products for clients.
Keep up with the ever-evolving AI landscape
Unlock exclusive AI content by subscribing to our newsletter!!
You May Also Like
---