The future of travel planning: meeting unique consumer demands with AI
The future of travel planning: meeting unique consumer demands with AI
The future of travel planning: meeting unique consumer demands with AI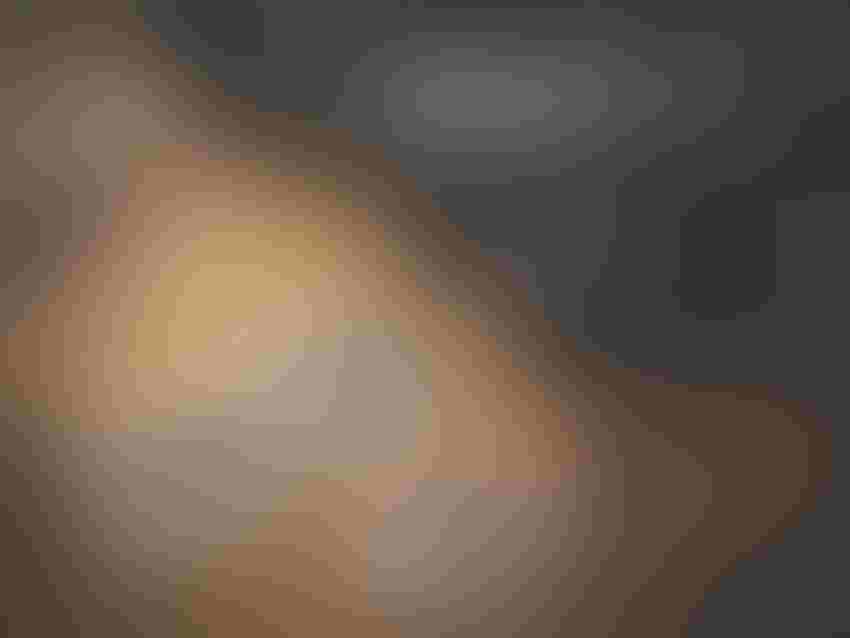 Key takeaways
AI is nothing new in the travel sector, but thanks to disruptive technologies, the global tourism industry is witnessing unprecedented growth and change.

Rapidly changing consumer expectations and a crowded market means fresh demand for effective AI use cases that go far beyond chatbots as travel firms look to gain a real competitive edge.

As a major disruptor and forward-looking travel search site, KAYAK have placed a big bet that AI will lead to a fundamental shift the way people plan travel.
From the start of the booking process to the search for a destination's best brunch, the way we travel has transformed beyond recognition in the last decade. Digital technologies have undoubtedly fuelled these transformations, and their role in modern travel is only accelerating. As travel operators look to leverage all the consumer data generated by these changes, AI technologies are assuming a pivotal role in the future of travel.
Tourism today is big business. The US travel market alone has seen seven straight years of 5 - 6% growth, and is estimated to be worth $381 billion by the end of this year. Despite the undeniable impact of engines like Airbnb on the industry, hotel revenues likewise saw 4.3% growth in 2017 - phenomenal growth, when you consider that one in three US travelers stayed in some form of private accommodation on their trips.
A Deloitte report ('2017 travel and hospitality industry outlook') argues that travel providers need to look closely at how these big economic shifts are being fuelled by significant changes in consumer expectations. Today, these expectations include:
authenticity - memorable, 'differentiated' experiences

personalization - itineraries and experiences individually tailored to their needs

removal of friction - a streamlined, seamless booking process

on-demand functionality - think mobile check-in, digital keys, fast Wi-Fi, and more
Where travel providers are falling flat, Deloitte argue, is personalization. This is due to a fundamental challenge endemic to the nature of travel - namely, that all consumers are different travelers on different trips. "Much of the data travel companies need to achieve true personalization already exists," the report explains. "Leveraging it, however, requires a shift in how companies and organizations break down data siloes in ways that are beneficial to everyone involved. And, of course, consumer data privacy issues will remain a hurdle."
[caption id="attachment_9920" align="alignleft" width="444"]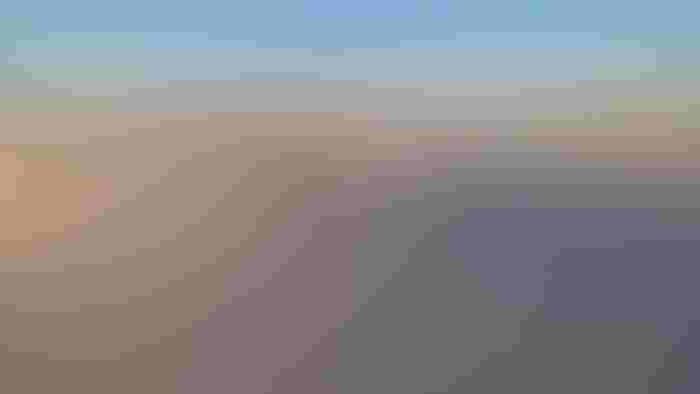 Travelers are increasingly demand authentic, personalized experiences[/caption]
In order to be successful in this rapidly shifting landscape, travel companies need to envision a customer experience they ultimately want to deliver. "Then, they can explore the technology options best suited to support their goals. Companies should resist the urge to invest in new technology simply because it seems innovative," Deloitte say.
Nowhere is this more true than in the AI space. Beyond front-facing chatbots, the applications of AI in travel have thus far taken place largely in the back-end. Indeed, Deloitte recommend that travel companies should focus their AI efforts on 'low-hanging fruit' - implementing it to automate tedious customer service tasks such as reservation switches and cancellations. Airlines like easyJet, for example, use AI to help accurately predict demand for onboard food and snacks and automatically input passenger information at check-in.
As AI in travel becomes more and more front-facing, however, a greater need is emerging for travel firms to meet changing consumer demands using the technology - as KAYAK, a travel search site, amply demonstrates.
AI makes travel planning seamless
For Matthias Keller, Chief Scientist at KAYAK, AI enables the company to make the travel planning process as seamless as possible - in the process, meeting many of the demand trends Deloitte outlines. "Facets of AI have been present in some travel brands for a number of years, and at KAYAK, machine learning has always played a key role in our product - it's what powers predictive rate caching for hotels and flights, fare accuracy models, and flight price predictions," Keller explains. "However, with the recent rise of chatbots and voice platforms, AI is being recognized by everyone as a major driver of innovation in the space."
"According to a recent study, 62% of adults use voice search because it makes the process more efficient, and that's what our voice integration does - it takes the friction out of travel planning."
In 2017, KAYAK became the first travel company to enable users to book a hotel room using only their voice. The KAYAK skill for Amazon's Alexa combines KAYAK's travel search engine technology with what they claim to be best in class voice search technology that can help travelers jumpstart trip planning without touching a device or getting on the phone with a travel agent. "According to a recent study, 62% of adults use voice search because it makes the process more efficient, and that's what our voice integration does - it takes the friction out of travel planning," says Keller. KAYAK's investment in voice and AI will pay off in dividends for travellers, Keller claims, as it will enable the firm to solve more complex issues such as intricate trip constraints or rebooking when a reservation is cancelled.
Available on Slack, Facebook Messenger, Google Home, Amazon Alexa, and more, KAYAK can now reach users directly across a range of popular channels thanks to AI - providing users with that all-necessary on-demand functionality. "It enables us to meet our users on the platforms and devices where we know they are spending their time in order to ultimately make the travel planning process more seamless," Keller said. "The more functionality you give to users, and the more you simplify the process for them, the more likely they are to benefit from the AI functionality. So, while AI is still in its early days, it is opening new doors to help take the friction out of travel planning from start to finish."
"The goal here is to get in early on AI and learn as much as we can, so that when these devices and our comfort with voice becomes mainstream, we'll be ready."
The future of travel?
Besides short-term consumer expectations, KAYAK and other operators are already looking towards the long-term prospects for tech in the travel sector. For Keller, the future of travel is 'hands-free, simple, and seamless.' "Success in the future is reserved for companies that bring their products and services to the devices and platforms where users are spending the most time, and leverage AI to provide smarter, more personalized results for even more complex actions."
[caption id="attachment_9901" align="alignright" width="328"]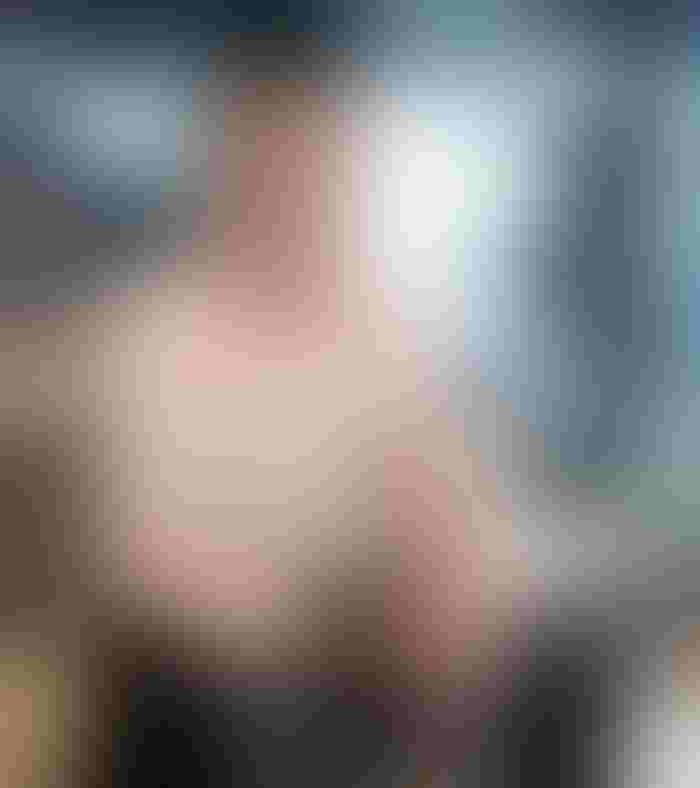 Matthias Keller, Chief Scientist, KAYAK[/caption]
"We've placed a big bet on the technology to shape the travel industry and fundamentally shift how people are able to plan travel. We've been experimenting and investing in natural language processing and machine learning for several years, taking a leadership role in AI innovation within the travel industry."
"Airport wait times are an example of an intricate problem that might only be solved by machine learning coming to the phone. Current KAYAK in-app security wait-time estimates are based on data from official sources like the TSA and feedback from helpful travellers. KAYAK may even someday allow you to stay home an extra hour because you know the exact wait times of the airport security line - this is the future."
Keller believes that AI's ability to pre-empt and predict exactly what the customer needs and wants will, ultimately, improve the travel planning process for the better. "The goal here is to get in early on AI and learn as much as we can, so that when these devices and our comfort with voice becomes mainstream, we'll be ready."
Keep up with the ever-evolving AI landscape
Unlock exclusive AI content by subscribing to our newsletter!!
You May Also Like
---