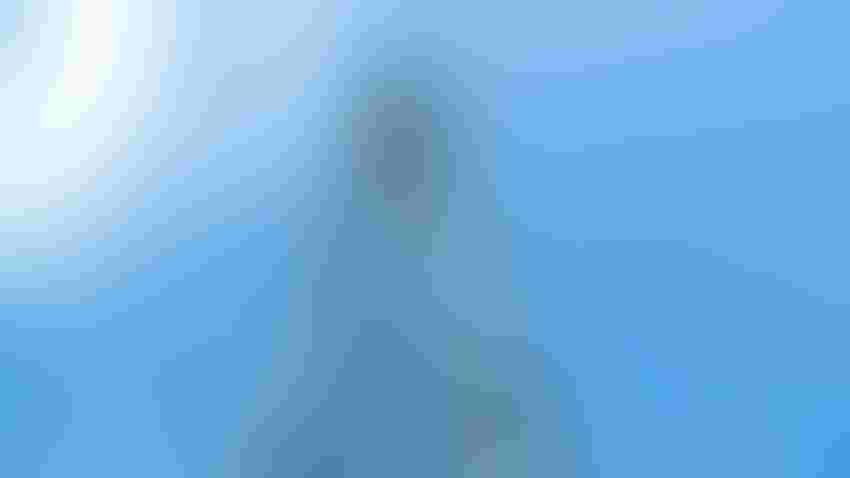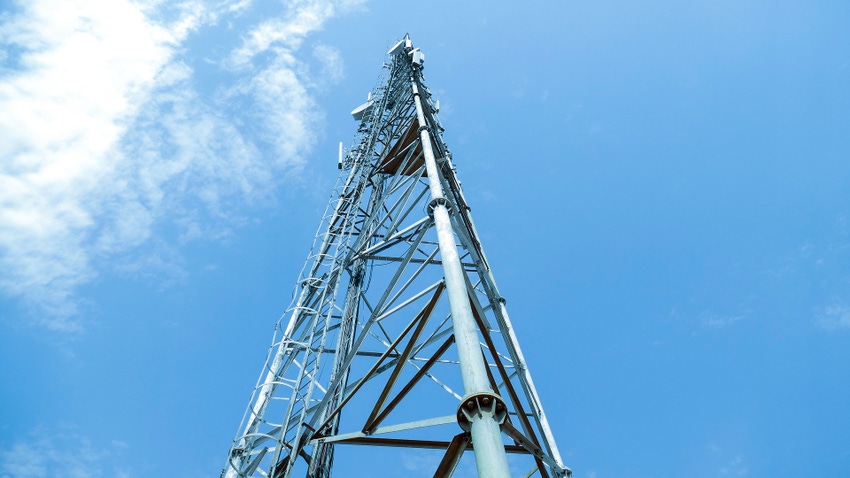 What can AI systems do for 5G deployments? And how is 5G returning the favor?
The launch of 5G represents more than just the next major generational shift in the four-decade history of the mobile industry.
Like each previous transition, the shift to 5G will deliver superior performance and greater efficiency. The switch from analog 1G to digital 2G made text messages a possibility, the advent of 3G enabled data services, while the arrival of 4G made the mobile Internet a practical reality.
Faster speeds are always assumed with a new mobile standard. But whereas previous standards had been designed predominantly with person-to-person communications in mind, 5G will connect all manner of devices with ultrafast speeds, greater capacity and ultra-low latency.
These characteristics will make mobile networks reliable enough to support mission-critical systems for the first time, and enable revolutionary bandwidth and latency-sensitive applications like VR, the Industrial Internet of Things (IIoT) and, of course, AI.
The challenge of network complexity
It is not hyperbole to say 5G is the single most impactful development in the history of cellular communications. Operators have had to re-architect their infrastructure accordingly, to support these radical new use cases.
Cloud-based core technologies, network function virtualization (NFV) and edge computing are all being deployed to allow for a software-based, decentralized approach that affords operators greater agility and capability. Maintenance, service provision, and user experience will all be greatly enhanced by this responsiveness.
At the radio level, 5G networks will utilize a far greater variety of spectrum than before. Low, mid, and high-band frequencies will all be deployed to serve the needs of a wider variety of user groups. Conventional cell towers will be complemented by small cells in order to deliver the capacity and coverage needed in urban areas and indoor environments.
This unprecedented scale and complexity, and the demand for resiliency, requires a level of rapid management and data analysis that is beyond the ability of humans. Intelligence will be essential within the core and radio layers of 5G networks in order to manage traffic, optimize networks and process data.
How will 5G help AI?
So far, the role of AI in 5G is limited, as is the network's potential for artificial intelligence applications. Commercial deployments to date have relied on 'non-standalone 5G' which combines new radio technologies with existing 4G cores. Later this year, standards bodies will finalize 'standalone 5G' that will allow operators to deploy the cloud-based core architectures described above.
Standalone 5G will enable AI use cases that go beyond crude automation by providing access to huge quantities of data that can be used to improve machine learning algorithms. 5G offers capacity far in excess of 4G, and even conventional Wi-Fi. Whereas 4G can support at most 100,000 devices per square kilometer, 5G can connect 1 million devices within the same given area. This paves the way for potentially billions of devices to be connected to the network, all generating data.
The capacity element is complemented by ultra-low latency. The decentralization of 5G core networks and the deployment of edge computing means data can be processed nearer to where it is collected, lowering latency to the point that real-time AI applications can be supported. These network capabilities will be assisted by local processing on smartphones with integrated AI capabilities.
5G will eventually be able to offer sub-millisecond latency, something which has attracted the attention of major cloud providers investing in AI platforms.
"We've seen moves from major cloud providers to enable their applications to run over 5G networks and take advantage of that low latency, although I'd argue some of this is experimentation at present," Nick McQuire, an analyst with CCS Insight, told AI Business.
"[For example], manufacturers are paying attention to 5G and operators have hundreds of trials of private networks. There's the benefit of network density and the ability to embed sensors in a network is a source of attraction. You can connect a lot of automated factory equipment but to drive this shift, you need some intelligence on top of that network.
"I would argue it's still really early in that process and there's a lot of work that the 5G industry needs to do to make this production-grade. Some of it is [standards-based] but it's also about best practice. We don't yet have a lot of experience running mission-critical systems over 5G so [adoption will rely on] the extent to which organizations are confident that this is a technology ready for prime time."
How will AI help 5G?
For 5G networks to unleash this new era of productivity and efficiency, operators will need to adopt AI themselves, to deploy and manage their networks. Otherwise, 5G will never become capable of delivering the additional services that operators are hoping for.
AI will be used both within the core layer, at an orchestration level, and at the network edge, optimizing the quality of service. Because 5G supports a wider range of user groups and connection types, it can no longer rely on a 'one-size-fits-all' network-centric approach to management.
With 4G, it might be possible to monitor the health of a site and send out an engineer, but with 5G, carriers will need to analyze huge amounts of data in real-time to optimize the connection for a particular user or application – a task that is only possible when using AI-based tools.
Many operators already use Self-Organizing Network (SON) technologies across their infrastructure to identify potential issues and make remote adjustments. The application of AI will make these processes intelligent and adaptable, rather than rules-based.
This intelligence will be complemented by the use of Intent-Based Networking, which allows users to dictate a desired business outcome in their normal, everyday language. IBN then creates the conditions and policies that enable this outcome and changes them dynamically to maintain it.
Network systems can already predict surges in demand in a particular location, or potential points of failure, and dynamically allocate resources around the network to boost capacity. This is possible because various network functions have been virtualization and disaggregated by the new software-defined 5G cores, enabled by cloud technology.
Arjun Parekhworks works at BT's Applied Research division and is heading up the firm's research into 'self-learning' networks: "[The scale of] automated operations ranges from predicting when an element within the network will fail, to getting the network to heal itself. We're also looking at optimized automation, so the networking equipment can function in the best possible way – AI and 5G allow us to do that. A key development is the disaggregation, the softwarization of Radio Access Network (RAN) technology that gives us much greater control.
"An example of how AI can build on SON is the current Coronavirus situation. SON relies heavily on rules and an expected set of behaviors but we've seen expected behaviors change radically [due to lockdown]. We have capacity hotspots in areas where there have been no issues before. If you have an algorithm that can predict that, then you can adapt better."
Symbiotic relationship
Network equipment manufacturers like Nokia and Ericsson are already offering AI-enabled management services to customers, while public cloud providers are making adjustments to allow operators to run AI functions on their platforms.
"As 5G is rolled out you will see more telcos become fluent in using AI in their network operations and we're seeing some interesting investments by public cloud providers," McQuire added. "Microsoft wants to let mobile operators run 5G core networks in the cloud – that's why it bought Metaswitch Networks and Affirmed Networks.
"Microsoft wants to make Azure more adaptive to telco transformation and enable Network Function Virtualization and Software Defined Networks. With this you will also see AI used to drive network automation.
"5G is a data-rich technology that will allow operators to pull a tremendous amount of data compared to previous generations. Networks become more predictive and operators can shift capacity around. And when more sophisticated things, like slicing, become available, there will be a lot more automation."
Network slicing is a key technology for 5G, as it allows operators to guarantee a certain level of throughput for a certain application, paving the way for mission-critical applications to be connected by cellular networks. AI models ensure slices can be provisioned and maintained, allowing operators to offer more attractive Service Level Agreements (SLAs) for customers who rely on constant connectivity.
"AI is going to be pretty key to network slicing," Parekh agreed. "AI will make us more responsive and allow us to configure slices within minutes, rather than days."
Without intelligence, 5G is just another radio technology – albeit a very fast one – and without 5G, the full potential of AI will be more difficult, if not impossible, to realize. The two technologies might be popular answers in 'technology buzzword bingo' but their symbiotic relationship will act as a catalyst for the digital future.
Keep up with the ever-evolving AI landscape
Unlock exclusive AI content by subscribing to our newsletter!!
You May Also Like
---