The top 10 AI stories in defense and security in 2021
The top 10 AI stories in defense and security in 2021
Here are some of the most significant AI defense and security stories from the past 12 months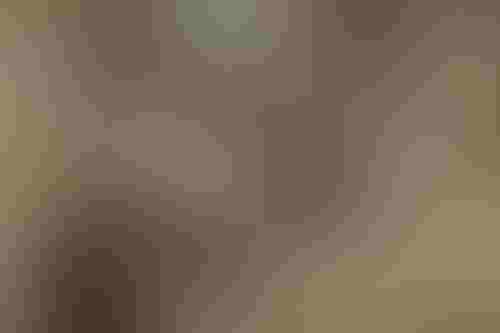 Each year, AI Business covers news from the defense and security sectors.
While not everything relates to the military, each provides a look into a different world of AI.
Here are some of the most significant AI defense and security stories from the past 12 months. 10. Clearview trouble over gathering images without permission
2021 was not a good year for Clearview AI. The New York-based firm got on the wrong side of the Canadian government over its AI-based surveillance tech in February.
And then the U.K.'s data watchdog handed it a provisional fine of $23 million for allegedly gathering a "substantial" amount of image data that may have been gathered without citizens' knowledge.
The Information Commissioner's Office said Clearview "were and may be continuing to process significant volumes of U.K. people's information without their knowledge."
The company denied these claims, describing them as "factually and legally incorrect," and vowed to fight the fine. The case is expected to continue into 2022.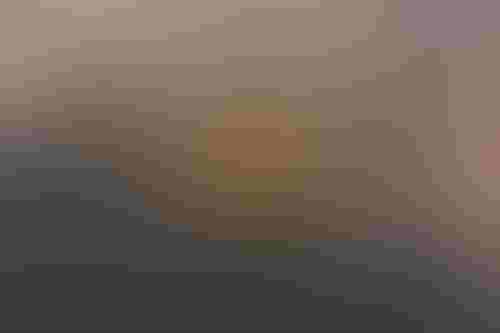 9. Quadcopters drone for ship-to-shore logistics
AI Business got to attend the first Defense and Security Equipment International since COVID began. At a press gathering, BAE Systems unveiled the T-650, an all-electric, heavy-lift unmanned aircraft system (UAS).
The drone was the show's highlight, capable of carrying a 300 kilogram payload with a range of 30 kilometers.
To develop the drone, BAE revealed it was teaming up with British aeronautics firm Malloy and could see potential uses performing ship-to-ship and ship-to-shore movements to support military and security operations and logistics.
BAE said the T-650 would not be in the hands of customers until early 2023.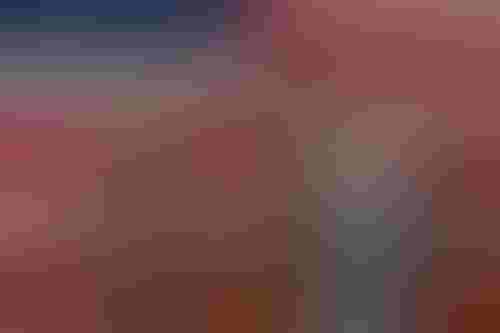 8. Unmanned US Navy Task Force on trust
Despite seeking to spend more on unmanned defense systems, the head of the U.S.' new unmanned task force said his team will first look to gain trust in AI systems before seeking to deploy them.
The comments came from Task Force 59 leader Captain Michael Brasseur, who said in October that the U.S. Navy would begin its unmanned journey by using off-the-shelf AI systems.
The autonomous tech, which would initially be deployed in the Middle East, may be used by the Navy in tasks ranging from fighting illegal fishing to supporting Houthi forces in the ongoing conflict in Yemen.
Prior to Task Force 59, the Navy has used unmanned systems such as its Sea Guardian, the maritime variant of the MQ-9B 'Reaper' drone.
The Navy uses its drones for surveillance operations, anti-submarine warfare and law enforcement actions, like fighting drug trafficking and illegal immigration.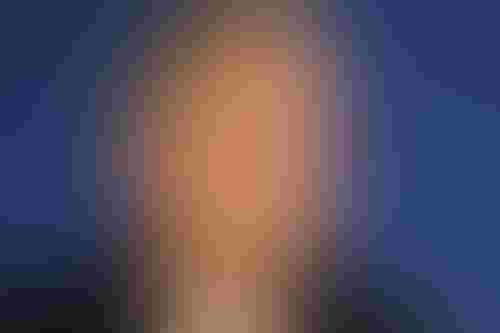 7. Eric Schmidt semiconductor spending slam
July saw some bold comments from former Google leader Eric Schmidt.
The former chief executive said that the U.S. needed to pick up the pace for it to rival China in AI and quantum computing.
To counter China's advances, he said the U.S. must align itself with allies like Japan and South Korea.
The world's 53rd-richest person chaired the U.S. National Security Commission on Artificial Intelligence.
In the summer, he warned that throwing money at the semiconductor manufacturing market would not be enough to solve the issue.
"I don't think it's fair to assume that we can just take $50 billion and be the same as Taiwan," Schmidt said. He said Taiwan Semiconductor Manufacturing Co. (TSMC), the world's leading chip foundry, "has been working on this for 20 years. It's incredibly difficult and hard to do."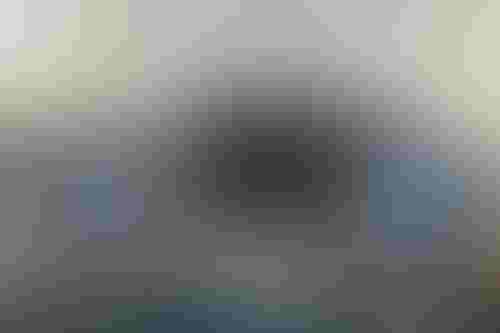 6. US, UK researchers show systems for close combat support
The 'special relationship' took an AI turn towards the end of 2021, when the allied nations demoed state-of-the-art" machine learning algorithms for supporting both nations' armed forces.
 Around 15 machine learning (ML) algorithms were utilized, with 12 datasets and five automated ML workflows for training and retraining models
The deployments covered tools that sought to improve decision-making, increase operational tempo, reduce risk to life and reduce manpower burden.
The jointly developed algorithms were shown in twin demonstrations at AFRL's Information Directorate in Rome, New York, and the Defense Science and Technology Laboratory (DSTL) site near Salisbury, England, back in October.
The two sides exchanged data and algorithms through a common development and deployment platform, which defense researchers said at the time enabled the rapid selection, testing and deployment of AI capabilities.
The U.S. and the U.K. have enjoyed a partnership related to autonomy and AI since December 2020.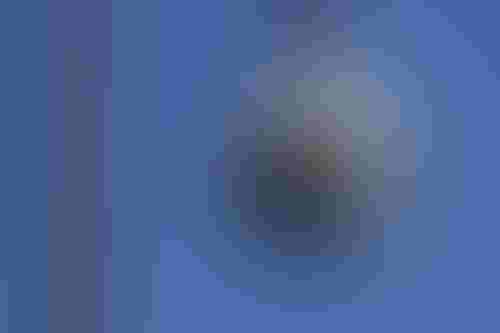 5. PG&E tests AI-enhanced cameras to combat California wildfires
The year saw 8,000 wildfires reported, with more than 3 million acres burned, according to data from the California Department of Forestry and Fire Protection. In an attempt to reduce the impact, Pacific Gas and Electric Company (PG&E) began testing machine learning-enhanced cameras to monitor potential wildfires.
About 140 cameras were installed by PG&E's Wildfire Safety Operations Center in late November. Of those cameras, 46 included an AI program using technology developed by Alchera, a South Korean visual recognition firm.
The cameras offered 360-degree views with pan, tilt and zoom capabilities.
The deployments were part of a pilot program seeking to determine the potential for using AI tools in reducing fire size.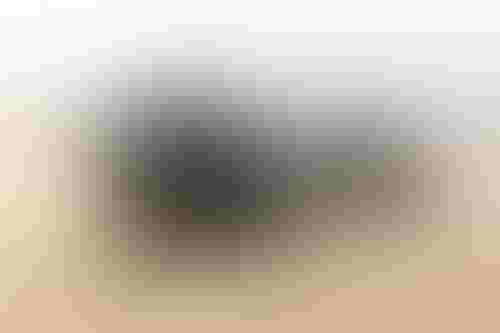 4. US Army tests plans for robotic tanks
What's more terrifying than a tank? Unmanned tanks. And that's what the U.S. military is trying to develop.
Back in October, the military conducted several tests that pitted old M113 armored personnel carriers retrofitted to become autonomous in a series of war games.
Following the tests, General Ross Coffman, the director of the U.S. Army Futures Command's Next Generation Combat Cross-Functional Team, said that plans were underway to create a robotic tank unit.
The initial tests aimed to help define both hardware and software the Army could use in wheeled robots on the battlefield.
And it has already tasked BAE Systems, General Dynamics and Oshkosh Defense with designing prototype unmanned combat vehicles. Any design must conform to an open systems architecture that can accommodate third-party software and sensors.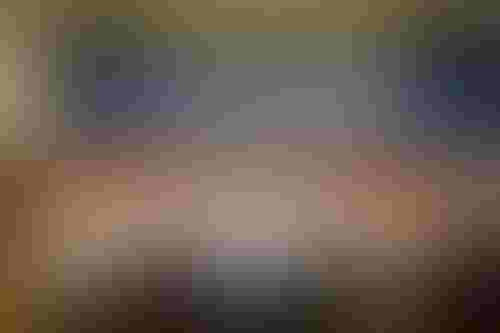 3. NATO's AI strategy
In October, NATO members formally adopted an historic AI strategy.
The combined forces of 30 countries agreed to invest $1 billion to "futureproof" the security pact.
A summary of the new AI strategy was relatively light on details, but NATO nations made the promise to collaborate on any matters relating to AI for transatlantic defense and security.
That strategy states that member nations and allies agree to follow a set of principles for response AI uses in defense.
It was unclear how the principles will be enforced, with the text stating that the rules "do not affect or supersede existing obligations and commitments, both national and international."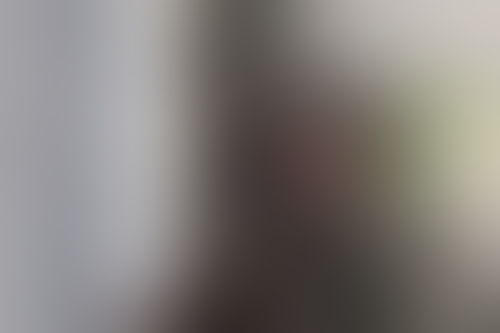 2. British Army deploys AI for the first time
The year 2021 was a historic one for one of the world's oldest armies, as for the first time in its British soldiers deployed an AI in the field.
Soldiers from the 20th Armored Infantry Brigade used an AI system that provided troops with information on the surrounding environment and terrain.
The system was used during a large-scale training exercise in Estonia back in July, where British soldiers were deployed to bolster local forces as part of Operation Cabrit.
Like its ally America, the U.K. has sought to spend big on AI in defense, with the country's Ministry of Defense announcing a $33 billion spending increase last November. Those funds are to be used to help the military adapt to meet future threats.
Alongside British troops, soldiers from France, Denmark, Belgium and Estonia also made use of the technology whilst carrying out live-fire drills during the annual large-scale NATO exercise.
AI is already incorporated into several British military initiatives, including the Future Combat Air System, a series of projects aimed at improving the Royal Air Force's strike capabilities and aircraft.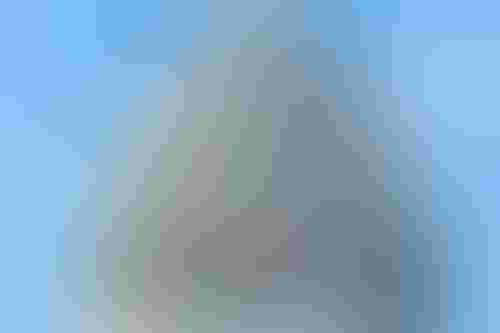 1. America to spend $1.5B on AI to match China
The number one spot was the AI spending spree announced by Defense secretary Lloyd Austin.
In July, secretary Austin green-lit plans to splash $1.5 billion on AI over the next five years to improve the U.S.'s military capabilities.
If done responsibly, the spending "can boost our future military tech advantage—from data-driven decisions to human-machine teaming," he said at an event hosted by the National Security Commission on AI.
Austin's comments came shortly after his department's 15-month consultation on creating ethical AI principles for defense applications.
A large reason for the spending was to combat the fast-moving efforts made by China, with Austin describing the rival nation as "our pacing challenge."
His comments echoed sentiments from deputy secretary of defense Kathleen Hicks earlier this year, who said in a speech that the U.S. defense department "will match [China's] resources to strategy, strategy to policies, and policies to the will of the American people."
These are just a few of many stories on autonomous vehicles covered throughout the year. To keep up with the latest coverage in 2022, subscribe to the newsletter.
Keep up with the ever-evolving AI landscape
Unlock exclusive AI content by subscribing to our newsletter!!
You May Also Like
---