There's A Crisis In Content Engagement - One Which AI Looks Able To Solve
There's A Crisis In Content Engagement - One Which AI Looks Able To Solve
There's A Crisis In Content Engagement - One Which AI Looks Able To Solve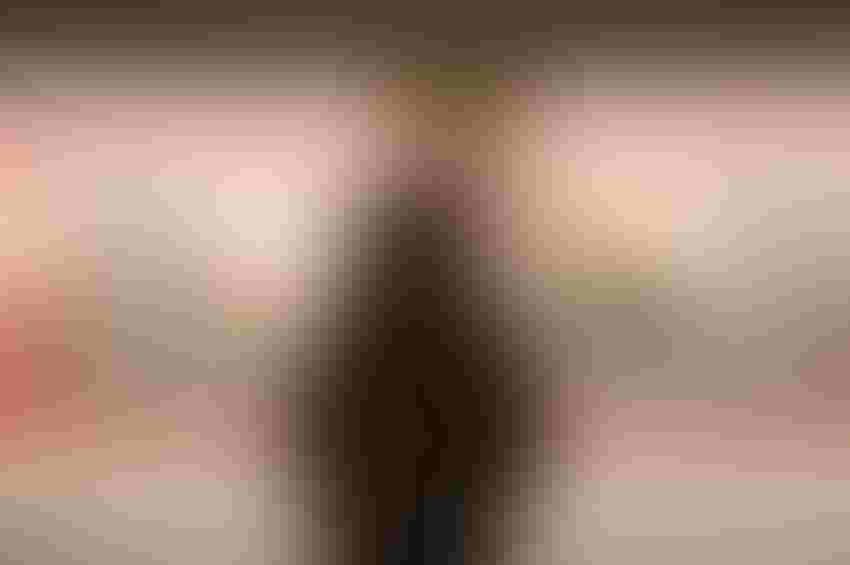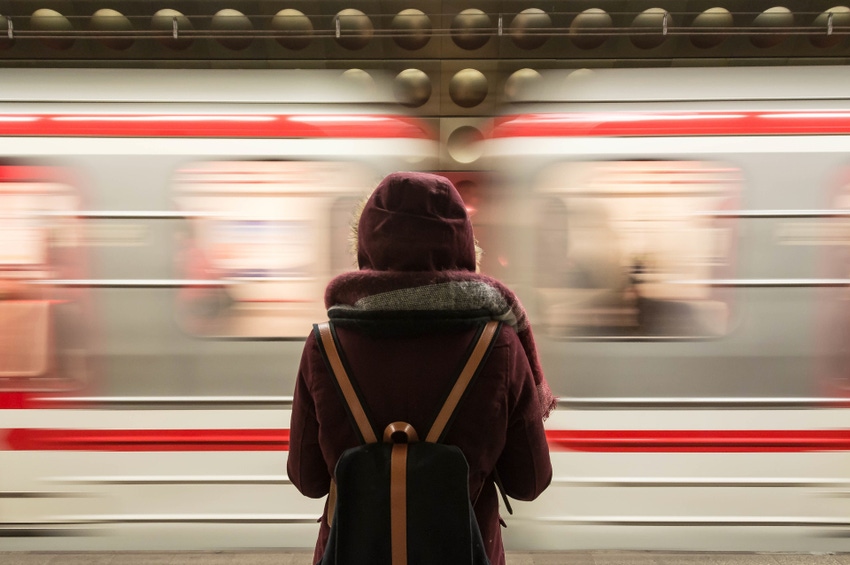 The Content Engagement Crisis
For those across the digital media spectrum - from advertisers to small businesses and press outlets - there is a growing sense of crisis when it comes to content engagement.
This was pressingly highlighted in a recent report by Beckon (a marketing technology company) entitled "Marketing Truth or Marketing Hype?". Using performance data from over $16 billion of marketing spend across 203 brands, the report found that while the average number of content pieces produced by brands in the past 12 months has jumped by three times, total customer engagement with that same content remains flat.
More significantly, the research found that 19 out of 20 content pieces see little to no engagement whatsoever, and that 5% of content pieces garner 90% of all content engagement overall. These findings are central to what Nosa Omoigui refers to as a "content engagement crisis that is only getting worse with time."
Every Crisis Provides An Opportunity
[caption id="attachment_9104" align="aligncenter" width="1100"]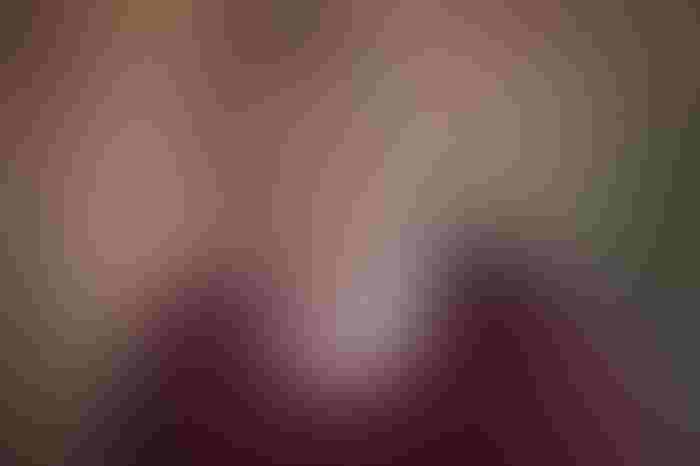 Nosa Omoigui, CEO and Founder of Weave.me. Weave aim to solve the content engagement crisis using AI technologies.[/caption]
Nosa is the Founder and CEO of Weave, a technology startup developing an intelligent digital curation, publishing, and engagement platform for enterprises and consumers. Nosa's self-described vision is to change how consumers and knowledge workers around the world discover and engage with information. He possesses a deep belief that the world needs a new medium for information discovery and delivery. Starting with enterprise publishing, and leveraging the ability to rapidly onboard millions of users, Weave is the vehicle to make his vision a reality.
"The explosion of content on the Internet has placed a significant premium on content quality and filtration - as the advent of 'fake news' has so starkly illustrated," Nosa argues. "Manual attempts at filtration and curation are next to impossible due to the gargantuan volumes of content that are produced every day - exacerbated further due to the democratization of publishing via social media. The exponential rise of ad-blocker installs further highlights the exhaustion consumers have with uninspiring, noisy marketing messages."
This is having a major impact on the ability of businesses to leverage their followers and readerships. "From whitepapers that could take many months to produce, to research reports, financial reports, and product brochures, current readership and engagement rates are at an all-time low," Nosa explains. "This has a direct impact on businesses - not only in terms of wasted resources in producing content that almost no one reads, but also in terms of damage to brands and customer relationships due to the perception of spam."
Nosa believes, however, that the content engagement crisis presents both a challenge and an opportunity - one which he believes can ultimately be met using AI technologies, machine learning, and natural language processing. "These phenomena have made it ever more imperative for businesses to produce and curate highly engaging and authoritative content that can cut through the noise and reach customers in the right context and at the right time. The challenge, however, is one of scale and resources - which is where AI comes in."
How Can AI Provide The Solution?
Natural language processing, machine learning, and other AI technologies are used across the enterprise to meet issues of scale - and, thanks to its sheer size, there's perhaps no greater issue of scale today than that of content. Nosa believes that the combination of these techniques facilitates a truly scalable way to manage and cut through what he calls "the information barrage".
"Today's media platforms offer broad distribution for specific pieces of content, but they do not offer intelligent content transformation that fundamentally adds value to the content itself. Finding the optimal balance between filtration (precision) and discovery (recall) is a challenge that is very well-suited for AI," he claims.
This is because achieving this balance requires an analysis and understanding of context. "In the right context, the seamless integration of relevant content - obviating the need for users to repeatedly search - can add a tremendous amount of value. AI is well suited to glean context via semantic analysis, semantic disambiguation, automatic content classification, and other techniques."
AI also offers the possibility of fundamentally altering the format by which content is disseminated - an overlooked, but ultimately important aspect of how users engage with content. Whereas today's users have been trained on highly visual, interactive, mobile-first content via Instagram, Youtube, Pinterest, Twitter and more, brands are delivering more and more static, textual content than ever before.
This is, Nosa argues, "misaligned with how today's Internet users prefer to consume content." Based on his own empirical analysis, he sees the major digital media platforms as deploying a disproportionate amount of AI brainpower and resources on automating and optimizing ad serving and monetization, rather than on improving the core experience.
Nosa believes that the current information landscape demands novel information formats that 'fundamentally' transform the user experience, rather than more dissemination channels for distributing the same old formats. AI, he claims, is the key to much more intelligent and engaging content formats.
AI Offers A New Format To Distribute, Differentiate, And Deliver User-First Content
So what would a novel, AI-driven format for content delivery look like?
"Today's media platforms offer no insights into what precisely drives user engagement," he explains. "While current media platforms can indicate how many 'Likes' a post earned, there are no further insights into precisely why a post was liked, or what section of a post was most popular. This lack of specific, contextual, intra-content feedback results in a dearth of insight that could otherwise dramatically aid content planning, audience segmentation, and demand alignment."
The platform Nosa and his team are developing, the eponymous Weave suite, offers one such solution. In contrast to today's media platforms, the Weave platform aims to reimagine and transform business documents (whitepapers, brochures, sales collateral, research reports, financial reports, product specs, job descriptions, legal briefs, and more) into a modern document format - one which he claims is "live, dynamic, interactive, connected, contextual, measurable, and self-aware."
Using natural language processing, machine learning, and AI-based content augmentation, the platform automatically transforms static, textual enterprise documents to dynamic, interactive, mixed-media information hubs called 'Weaves'. A Weave automatically integrates relevant videos, photos, and content from Wikipedia, LinkedIn, and other social media into what Nosa calls a "beautiful integrated canvas"; one which is highly interactive and always live. Weave then connects the transformed content into an intelligent "knowledge graph", which he claims allows users to seamlessly navigate an intelligent semantic network at the speed of thought.
Weaving Results
The results seem to speak for themselves, promising significant increases in customer engagement, which "turbocharges" customer acquisition and retention, and boosts brand awareness.
"Our customers have seen up to a 55X increase in engagement - with many users spending more than an hour immersed in a given Weave," Nosa explains. If accurate, that would place Weave's engagement figures among the highest on the web - for reference, YouTube currently has the highest time spent on all existing media platforms at around 40 minutes."
The implications for businesses go far beyond engagement - automation of this kind doubtlessly helps reduce businesses' content curation costs. Through connecting transformed content with other relevant documents - both across the industry and by the brand - Weave looks set to help businesses better leverage their existing investments.
Furthermore, in the process of content transformation, Weave extracts highly specific and actionable pieces of relevant context from previously unstructured documents. That makes it a highly measurable platform, finally giving enterprises and content publishers specific insights into what it is that specifically drives user engagement. "This, in turn, helps businesses gain a much deeper understanding of their customers while also helping to improve content planning, micro-targeting, audience segmentation, lead generation, content personalization, and demand alignment."
This is linked to the wider benefits and advantages of automation, which Nosa believes can help brands overcome what he sees as a perpetual, never-ending negative feedback loop in which content creators are forced to create ever more content in response to minimal engagement and unmeasurable qualitative insights. "Automation can allow content creators to curate and integrate third-party content that is highly relevant and informative - thereby driving business value without incurring additional production costs. With automation, creators can produce content that is significantly more engaging while minimizing costs."
Weave at The AI Summit San Francisco
"I found the quality and depth of the talks at the AI Summit to be outstanding," said Nosa. "The attendees I met were extremely engaged and specifically came looking for germane solutions to their business problems. The event was a tremendous success for Weave and we look forward to sponsoring the AI Summit for many years to come."
View the San Francisco AI Summit Weave here. To find out more, visit Weave.me. 
Keep up with the ever-evolving AI landscape
Unlock exclusive AI content by subscribing to our newsletter.
You May Also Like
---