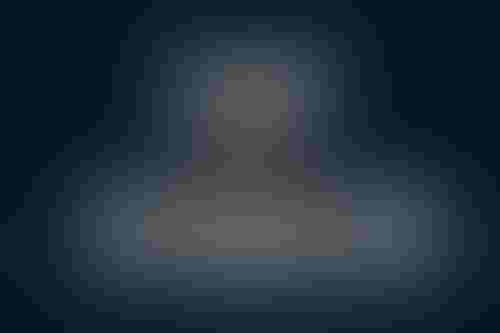 Also – the AI standards hub and biased recruitment tools
Every week, AI Business brings you news from across the spectrum of AI. From breakdowns of new models to legislative updates and the latest legal battles, AI Business covers everything artificial intelligence.
Can't read them all? Here are our top story picks over the past week so you'll be all caught up.
Be sure to check out the weekly news and startup roundups, subscribe to the AI Business newsletter and follow the AI Business Podcast on Apple Podcasts and Spotify.
#1 Microsoft launches AI-powered Canva rival
Microsoft is the latest big name to embrace generative AI. The company launched Designer, an AI text-to-image graphic design platform that lets users create custom content from social posts to postcards.
The AI generator is an integration of OpenAI's DALL-E, the popular generative AI tool. Microsoft has a long history with OpenAI, having invested $1 billion in the company back in 2019 and holding an exclusive license to GPT-3.
#2 IBM reveals its first-ever AI chip for deep learning
IBM has unveiled a new AI chip that it said can run and train deep learning models faster than a general-purpose CPU.
The prototype chip, IBM Research Artificial Intelligence Unit or AIU, is its first complete system-on-chip specially built for deep learning.
It is an ASIC-designed semiconductor that can be programmed to run any type of deep learning task, including processing spoken language or words and images on a screen.
#3 The Alan Turing Institute launches AI Standards Hub
The Alan Turing Institute has officially launched the AI Standards Hub - designed to improve AI governance.
Announced back in January, the repository aims to bring various stakeholders together to understand, use and develop AI standards.
The Hub will house a Standards Database – a searchable database containing nearly 300 AI-related standards. The new Standards Hub will also feature online training materials, community forums and research databases.
Alongside virtual offerings, the Hub will be tasked with putting on live events and engaging in international engagement. 
#4 Survey: 90% of enterprises overpay for SaaS products
Around 90% of companies looking to buy SaaS products are overpaying due to pricing inflation, according to figures from Vertice.
The SaaS purchasing and spend management platform published research that found businesses are overpaying for SaaS products by between 20% to 30%, on average.
The Dublin, Ireland-based company said the overcharging was due to "low visibility into pricing and tool usage along with limited negotiation bandwidth."
Businesses fortunate enough to negotiate prices are paying an average of $15.22 per month per user, Vertice found, securing an average discount of 22% off list prices.
#5 AI recruitment tools perpetuate bias
AI-powered human resources tools that claim to eliminate bias can actually contribute to discrimination, researchers have discovered.
Scientists from Cambridge University's Centre for Gender Studies developed an AI tool based on 'technosolutionism,' an algorithmic-based solution designed for use by HR teams to analyze job candidates. The system monitors a candidate's speech patterns, vocabulary and facial expressions for so-called 'culture fit' and personality traits.
The researcher's Personality Machine showed how small changes like background, clothing, facial expressions and lighting could generate very different personality reports. 
"All too often, the hiring process is oblique and confusing. We want to give people a visceral demonstration of the sorts of judgements that are now being made about them automatically," said Euan Ong, a student developer who worked on the study.
Keep up with the ever-evolving AI landscape
Unlock exclusive AI content by subscribing to our newsletter!!
You May Also Like
---