Top 10 autonomous vehicle stories of 2021
Top 10 autonomous vehicle stories of 2021
From Tesla's subscription service to testing in Times Square, AI Business reflects on a year chocked full of AV news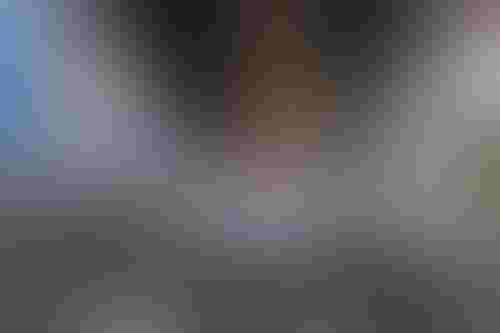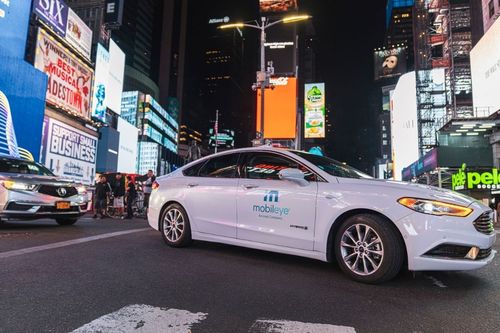 From Tesla's subscription service to testing in Times Square, AI Business reflects on a year chocked full of AV news
It's been a long year with plenty of exciting new AI applications across the world, but no market has seen quite the acceleration like autonomous vehicles.
As the once pipe dream tech edges closer to reality, it's been a year of plenty of firsts and milestones.
AI Business has outlined its top 10 picks of the AV stories from the past 12 months.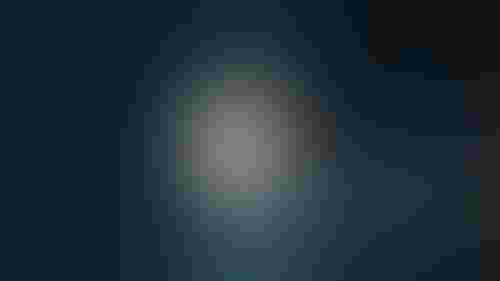 10. Apple's AV isn't dead
Our number 10 spot is a reminder that not all companies developing driverless cars need to be loud about their projects.
For years, Apple has quietly chugged along with 'Project Titan,' remaining considerably tight-lipped throughout, bar its decision to lay off some 200 employees in 2019.
It makes our top 10 moments list for continuing its tradition of mystery. At the turn of the year, Hyundai-Kia, and Nissan were both reported to be potentially working with the iPhone maker to produce self-driving electric cars. Those rumors were later quashed.
However, the company would go on to secure patents covering Lidar systems and suspension actuators in August, so the mystery may continue into 2022.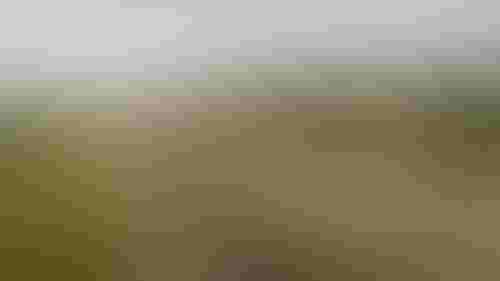 9. Oz army's driverless convoy
Autonomous vehicles aren't just for consumers, of course, there are military applications to think about.
The Australian Army's driverless truck convoy was a particular highlight in 2021. The $2.6 million project yielded modified Land 121 40M cargo trucks fitted with autonomous systems capable of off-road driving.
This year, the army opted to test them over a two-week period at a base in Monegeetta, Victoria, with the forward view of deployments in humanitarian assistance and disaster relief, as well as combat operations.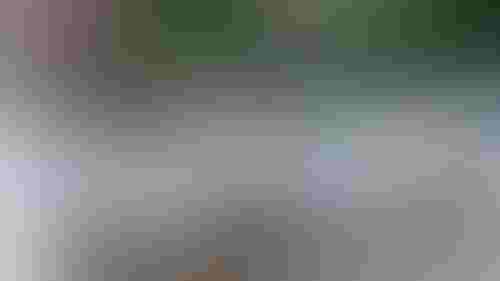 8. Bright lights and 5G for Halo
The bright lights of Las Vegas this year played host to two exciting goings-on: a return to the casinos and commercial driverless car services from Halo.
In July, it was announced that Halo wants to shuttle passengers across the entertainment capital of the world. What made its news important was the involvement of one T-Mobile.
The American wireless operator is allowing Halo to use its 5G network to deploy the cars, which feature no Lidar. Instead, the cars are connected to remote operators via T-Mobile's 'Ultra Capacity' midband 5G network.
Remote operators 'drive' the Lidar-less cars to users over a 5G network, via remote steering, with riders able to drive the car normally until completion, where the remote operator then takes over to drive it to the next person.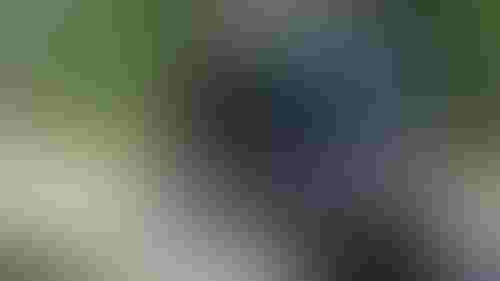 7. Colorado home to America's largest AV fleet
In terms of size, it was Colorado of all places that boasted America's largest fleet of autonomous electric shuttles in 2021.
The free-of-charge Mines Rover shuttled passengers across the city of Golden and around the campus at the Colorado School of Mines.
The fleet was part of the Autonomous Vehicles Colorado (AvCo) program, a state initiative to improve public transportation, and will continue to run in 2022.
The low-speed shuttles can accommodate six seated passengers, with each vehicle having a specially trained student acting as a customer service ambassador, to engage with riders and take over manual control of the shuttle if necessary.
A sizable win for the Centennial State.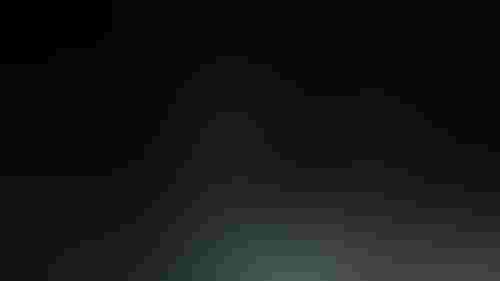 6. Tesla unveils Level 2 subscription service
We'd be remiss if we didn't mention a Tesla story on this list. From Panasonic selling its shares in the company to more crashes, AI Business chose something different: subscription services for Level 2 autonomy.
For $199 a month, Tesla owners can access advanced driver assistance features. Previously, they had to purchase the 'Full Self-Driving' package for a one-off payment of $10,000.
The subscription includes Navigate on Autopilot, Auto Lane Change, Auto Park, Summon and Traffic Light and Stop Sign Control, all of which require active driver supervision when enabled.
And to further stress that the new offering does not mean self-driving, the company's announcement warned the above features "require a fully attentive driver, who has their hands on the wheel and is prepared to take over at any moment."
5. Retail giant Ocado invests in Oxbotica
When it comes to European firms working in the AV space, among the most innovative can be found in the U.K. in the firm of Oxbotica.
This year alone, the Oxford-based company revealed an all-weather radar localization sensor for industrial autonomous vehicles and secured investment from German car part maker ZF to develop software for passenger shuttles.
But it was the backing from Britain's most valuable food retailer that really caught the eye. Fresh off its deal with M&S, and its sore breakup with Waitrose, online grocery giant Ocado opted to splash a $14 million cash injection into Oxbotica.
The pair plans to develop software and sensors for the retailer's delivery vehicles, with a view to potentially automating grocery deliveries.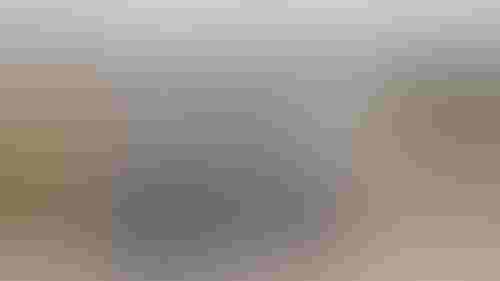 4. Honda looks to the construction site
While many automakers have focused their AV work on the road, Honda looked at the road less traveled this year, with it unveiling prototype vehicles for use on construction sites.
The autonomous work vehicle (AWV) was shown off in November working on a solar energy construction site in New Mexico.
A fleet of AWVs delivered construction materials, water, and other supplies to pre-set destinations via a calculated route.
Upon the test's close, Honda said it wants to tweak the unit's performance and design specs — but admitted it had no commercialization timeline at present — so watch this space.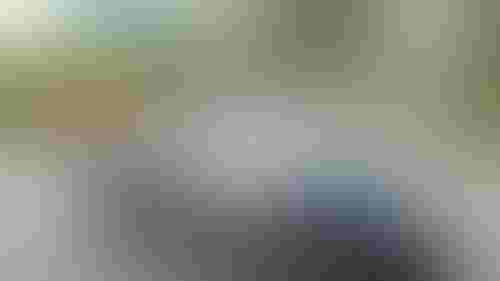 3. Baidu secures first Beijing test permit
2021 saw considerable AV testing on the streets of Shenzhen, Shanghai, and Wuhan, but the Chinese capital got its first glimpse of driverless cars courtesy of Baidu.
The Chinese tech giant became the first to test its cars there back in May, with driverless Apollo cars shuttling tourists in and around the city's Winter Olympics venues.
No driver was behind the wheel, with just a staff member being seated in the front passenger seat to deal with any emergencies.
Following the tests, the company said it plans on expanding its robotaxi services to 30 cities in the next three years.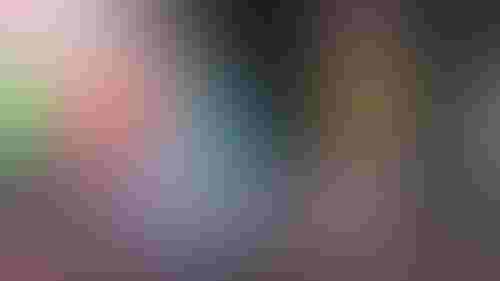 2. Mobileye tests on New York streets
A major milestone takes our number two spot. Mobileye marked 2021 by becoming the first company to obtain the necessary permit to test in New York City.
Rampant jaywalking, high traffic density, and aggressive drivers would await its AVs, as well as a metric ton of visual noise and light pollution in districts like Manhattan.
What makes this a top AV moment is the sheer brilliance for a company to want to test in a place like Times Square. Having already tested cars in France, Korea and Israel, the Big Apple breakthrough caps off an impressive year for the Intel-owned firm.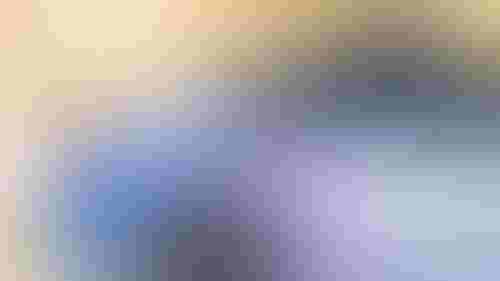 1. Toyota acquires Lyft's self-driving unit for $550M
In our view, the biggest autonomous vehicle story of the year, Japanese automotive manufacturer Toyota acquired the self-driving division of ride-hailing business Lyft.
Lyft's decision would have been more seismic had Uber not sold its self-driving unit to Aurora months earlier.
The move still came as a shock, however, with its 'Level 5' unit going on to become part of Toyota's 'Woven Planet Holdings' subsidiary, which includes the Toyota Research Institute, Advanced Development (TRI-AD) and a technology investment arm.
What made this the biggest story of the year was two-fold. First, it affirmed Toyota's stance as one of the old automotive players seeking to get an early leading in the new AV world. Second, it reaffirmed a pivot in approach from ride-hailing firms to supply platforms for the bigger boys.
Only time will tell if this investment pays off.
These are just a few of many stories on autonomous vehicles covered throughout the year. To keep up with the latest coverage in 2022, subscribe to the newsletter.
Keep up with the ever-evolving AI landscape
Unlock exclusive AI content by subscribing to our newsletter!!
You May Also Like
---