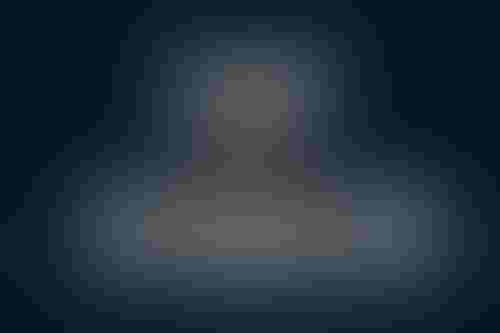 Featuring - UK to ditch GDPR and hear from Dell UK's CTO
Every week, AI Business brings you news from across the spectrum of AI. From new AI models to legislative updates, AI Business covers everything artificial intelligence. To keep you up to date, here are this week's top stories.
Be sure to check out the weekly news and startup roundups, subscribe to the AI Business newsletter and follow the AI Business Podcast on Apple Podcasts and Spotify.
The U.K. government plans to scrap the General Data Protection Regulation (GDPR), the EU's data privacy regime it adopted before leaving the union. Michelle Donelan, the secretary of state for Digital, Culture, Media and Sport, announced the move during a speech at the Conservative Party conference in Birmingham, England. Instead, the government wants to adopt its own "business- and consumer-friendly British data protection system."
Read more: UK to replace GDPR with 'consumer-friendly' privacy regime
While AI models can power predictive and prescriptive tools and platforms, they need to be constantly monitored against drift to preserve model accuracy. In an in-depth interview, Dell U.K.'s chief technology officer, Elliot Young, talked about the importance of mitigating AI model drift, and what's an acceptable drift threshold. The CTO offered best practices to follow and revealed what keeps him up at night.
Read more: Dell UK CTO: Improving AI model accuracy by mitigating drift
Tesla's second annual AI Day saw the reveal of the Tesla Optimus Bot and an update on the Dojo supercomputer.
Billionaire CEO Elon Musk unveiled a prototype of Optimus Bot, compared to last year's version, which was a man dressed in a robot suit. Optimus Bot simply waved to the crowd as it had to be carried onto the stage by three Tesla employees. The unit will be mass-produced and looks to be released in three years' time, retailing for around $20,000.
Read more: Tesla AI Day highlights: Robots and supercomputers
Facebook parent Meta launched an open source AI tool designed to make it easier to switch between chips. Dubbed AITemplate, the system allows users to switch between hardware from Nvidia and AMD when deploying models. The Facebook parent said that using AITemplate can boost performance levels – noting 12 times increase on Nvidia GPUs such as the A100 and four times increase on AMD GPUs such as the MI250 chip.
The system can be easily deployed – since it's compiled into a self-contained binary without dependencies, the AITemplate can work in any environment across similar hardware.
Read more: Meta unveils open source tool to run AI models across different chips
The Biden administration has unveiled an 'AI Bill of Rights': a set of principles that should be adopted to avoid impact on civil rights when developing AI. The Bill of Rights is focusses on the impact AI and related technologies would have on personal freedoms and liberties.
Created by the White House Office of Science and Technology Policy, the document includes principles that are designed to be woven into system development to ensure safety and transparency, while also reducing the potential for algorithmic discrimination.
Though unlike the U.S. Bill of Rights, the AI version released today does not have the force of law — it's simply a non-binding white paper.
Read more: White House publishes AI Bill of Rights
Keep up with the ever-evolving AI landscape
Unlock exclusive AI content by subscribing to our newsletter!!
You May Also Like
---