TSMC approves $5bn for advanced chip manufacturing as Taiwan's chip secrets are plundered
TSMC approves $5bn for advanced chip manufacturing as Taiwan's chip secrets are plundered
Plus, Chinese competitors lure over more than 100 TSMC engineers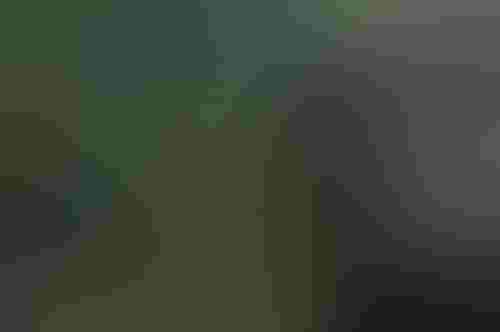 Plus, Chinese competitors lure over more than 100 TSMC engineers
It's been a packed month for politically-motivated industrial warfare. TSMC, the world's largest third-party chip manufacturer, announced a $5bn investment strategy, after it was revealed hundreds of its staff had been poached by Chinese chip businesses.
In an unrelated incident, state-sponsored hackers had stolen much of Taiwan's chip IP.
Taiwan Semiconductor Manufacturing Co, better known as TSMC, makes a significant proportion of the world's semiconductors; its customers include Nvidia, AMD, Ampere, Apple, Qualcomm, Xilinx, and many more. With Intel struggling with some aspects of manufacturing, it may too turn to TSMC.
The company will, however, stop manufacturing chips for Chinese tech giant Huawei, due to US sanctions.
A fight for the heart of computing
Two government-backed chip projects in China have together hired more than 100 veteran engineers and managers from TSMC this year alone, Nikkei Asian Review reported this week.
Quanxin Integrated Circuit Manufacturing (better known as QXIC), and Wuhan Hongxin Semiconductor Manufacturing Co. (HSMC) have taken on dozens of TSMC employees as China seeks to boost its homegrown silicon manufacturing capabilities.
Offering 2-2.5x their standard salary, the companies are reportedly hoping the new employees will help them develop 14-nanometer and 12-nanometer chip process technologies.
TSMC is particularly concerned about QXIC's decision to open an R&D facility near the Taiwanese company's 5nm plant, its most advanced facility.
More than 3,000 semiconductor engineers have left Taiwan for the Chinese mainland in the past few years, Taiwan's Business Weekly reported in 2019. Analysts at the Taiwan Institute of Economic Research believe that the figure is accurate, and noted that it was nearly a tenth of the roughly 40,000 engineers involved in the country's semiconductor research and development.
China has been ramping up hiring and investment to help compete on the global stage, in what has been a decades-long process; this has only sped up as the US-China trade war grows more severe. The nation's largest contract chipmaker, SMIC, raised $7.58bn this year, and announced it will spend $6.7bn on manufacturing foundries. The company primarily manufactures 14nm chips, while TSMC develops 7nm at scale and is starting with 5nm.
But foundry investments take time to pay off, and may not immediately allow China to catch up with its rivals. The country might have found a shortcut.
At the Black Hat security conference earlier this month, Taiwanese cybersecurity firm CyCraft detailed a huge hacking campaign attributed to Chinese state-backed actors.
The group, dubbed Chimera, successfully infiltrated at least seven Taiwanese chip firms over the past two years, CyCraft found. The report, first published by Wired, called the hacks a "strategic attack on the entire industry," that gained significant access to the companies' cutting-edge semiconductor intellectual property all along the supply chain. It is not known where this IP will end up.
TSMC is not standing still, though. Today, its board announced that it had approved capital appropriations of about $5.27bn for the installation and expansion of advanced technology capacity, installation of speciality technology and advanced packaging capacity, as well as fab construction, installation of fab facility systems and capitalized leased assets. To help fund the project, it plans a $1bn corporate bond offering, followed by a $3bn offering.
Earlier this year, TSMC also announced it would spend $12bn on a huge semiconductor factory in Arizona, backed by unspecified economic incentives.
Also this week, a report in Shenzen publication GizmoChina claimed that TSMC has lined up no fewer than seven customers for its cutting-edge 5nm production process – AMD, Apple, Bitmain, Intel, MediaTek, Nvidia, and Qualcomm.
Keep up with the ever-evolving AI landscape
Unlock exclusive AI content by subscribing to our newsletter!!
You May Also Like
---