Tuna Scope: Japanese fish processing facilities trial AI-based tuna grader
Tuna Scope: Japanese fish processing facilities trial AI-based tuna grader
An optimization effort, or a marketing move?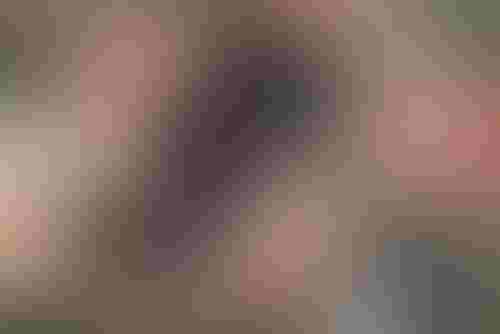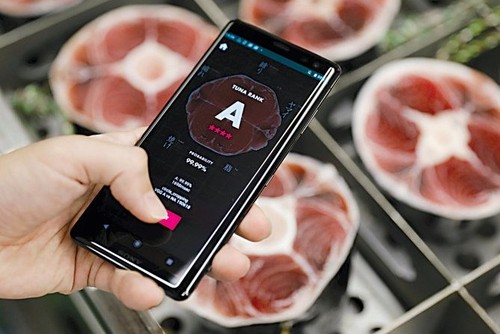 An optimization effort, or a marketing move?
Japanese advertising group Dentsu and diversified conglomerate Sojitz Corporation have developed an artificial intelligence application for grading the quality of tuna meat.
Tuna Scope was trained on more than 4,000 tuna tail cross-sections, which the deep learning algorithm uses to understand the texture, color, and shape.
Now I want sushi
The project was headed by creative director Kazuhiro Shimura, who previously worked for the Toyota Future Mobility Development Division.
The developers interviewed tuna quality experts and industry figures about their work, trying to understand what they look for in the fish. Japan is the world's largest consumer of tuna, and especially prized specimens can be auctioned for millions. It can take a decade to become a tuna expert, but the field is slowly shriveling – halving done so since 1989, according to the Tokyo Metropolitan Government.
The Dentsu team then turned to the Fisheries Division at Sojitz Corporation, a sōgō shōsha (general trading company) with fingers in everything from automobiles, to energy, to mining, and even anime film distribution.
Sojitz, which processes huge numbers of tuna around the world, entered into a joint partnership with the project, and provided the tail cross-section data.
A trial run of the smartphone app at a factory in Yaizu matched those of a four-stage quality assessment conducted by tuna wholesalers with 35 years of experience in the field at a rate of 85 percent, the company claimed.
The tuna that was given the AI system's highest rating was marketed at a sushi restaurant by Tokyo Station as 'AI Tuna,' with over 1,000 plates sold over five days. They claim the feedback was overwhelmingly positive.
But, with Dentsu primarily an advertising and marketing company, it is unclear how much of the project is about finding genuine efficiency improvements, and how much is purely a publicity stunt.
"Much effort is devoted to sending out a positive company image," Steven Adolf explained when he visited Sojitz for his book Tuna Wars: Powers Around the Fish We Love to Conserve.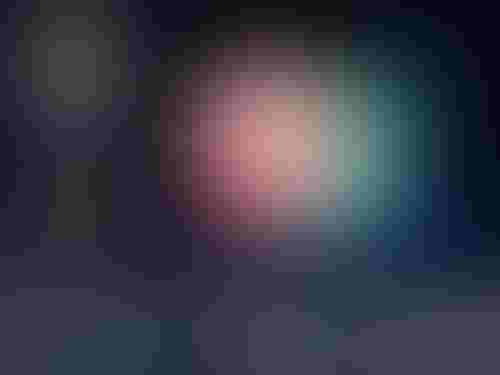 With yellowfin tuna 'near threatened, population decreasing', Southern bluefin tuna 'critically endangered, population decreasing,' and Pacific bluefin tuna 'vulnerable, but population increasing,' a fierce battle is being waged over conservation of the fish.
Sojitz operates somewhat more sustainable fish farms (although campaigners question the ethics of keeping fish in captivity).
There is a crucial flaw to the company's farming efforts – the vast majority of the fish are captured from the wild when juvenile, and then fattened in captivity – usually by feeding them huge portions of other fish, such as mackerel and sardines. Many die as they are captured.
NGOs and scientists have called for a moratorium on such actions during the breeding season, but Sojitz's Masami Ueda was against the idea, according to Tuna Wars. The Japanese government, meanwhile, has repeatedly pushed to increase the quota of bluefin tuna its fishermen can harvest.
A few companies, such as Maruha Nichiro, have begun to farm tuna bred from eggs, but the process is still uncommon, and Sojitz is not there yet.
"Procurement of juvenile fish for farming is becoming unstable, and Sojitz is taking up a new challenge: artificial breeding of juvenile fish," the company states on its website.
"Sojitz conducts joint research with Kinki University, which succeeded in wholly-cultivated tuna farming for the first time in Japan." But the page has not been updated since 2013, and it's not clear what the current state of the research is.
Kinki University has since changed its name to Kindai, due to its name being too, well, kinky. The university runs a 'fully farmed' tuna project with Toyota Tsusho.
Sojitz said that it hopes to roll out Tuna Scope at its fisheries around the world.
Keep up with the ever-evolving AI landscape
Unlock exclusive AI content by subscribing to our newsletter!!
You May Also Like
---