Turkey publishes its National Artificial Intelligence Strategy
Turkey publishes its National Artificial Intelligence Strategy
"Unknowingly, we are transforming from people struggling with nature to individuals stuck between algorithms," says President Erdoğan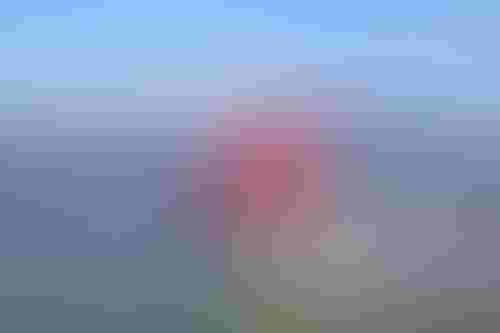 Hopes to become a Top 20 country for AI
The government of Turkey has published the country's National Artificial Intelligence Strategy for 2021-2025.
Prepared by the Digital Transformation Office of the Presidency and the Ministry of Industry and Technology, the strategy hopes to solidify Turkey's artificial intelligence ambitions, and lay the foundation for a more aggressive investment plan.
Just don't mention the surveillance state
To implement the new strategy, the government will establish a National Artificial Intelligence Strategy Steering Committee, which will help craft national policy on all things AI.
The country plans to focus on six strategic priorities – educating citizens in AI and increasing employment in the sector; supporting research activities; entrepreneurship and innovation in the field of AI; developing access to quality data and technical infrastructure; making arrangements to "accelerate socioeconomic adjustment;" improving international cooperation; and accelerating structural and workforce transformation.
By 2025, these six aims (broken into 24 objectives and 119 more specific measures) are expected to lead to a number of positive outcomes.
The country hopes to increase the contribution of AI to GDP to five percent – although it doesn't disclose the current level. It also hopes to boost employment in the field of AI to 50,000 people, with employment of AI specialists within central and local government public institutions to reach 1,000 people.
The number of graduates in the field of AI will be increased by 10,000 within five years. AI applications developed by the local ecosystem will be prioritized in public sector procurement, and commercialization will be supported.
Turkey has promised "an active contribution" to the regulatory studies and standardization processes of international organizations in the field of cross-border data sharing with reliable and responsible AI.
It pledged to launch at least one global initiative in the field of natural language processing, and at least five spin-offs operating in the field of AI technologies that will come out of public institutions and companies.
Finally, the country said that it would become one of the top 20 countries in the rankings of the international AI indices.
"Taking part in the field of artificial intelligence is not a matter of choice," Turkey's President Recep Tayyip Erdoğan said.
"Unknowingly, we are transforming from people struggling with nature to individuals stuck between algorithms."
Erdoğan, and the national strategy document made no mention of the use of AI in mass surveillance. Following a failed coup attempt in 2016, Turkey implemented emergency surveillance decrees that gave it full access to communications data without a court order.
The decrees have been followed by a purge of the judiciary, and crackdowns on journalists and dissidents. The European Court of Human Rights last year condemned the arrest of opposition politicians, adding that "it has been established beyond reasonable doubt that [the government] pursued the predominant ulterior purpose of stifling pluralism and limiting freedom of political debate, which is at the very core of the concept of a democratic society."
About the Author(s)
Stay Ahead of the Curve
Get the latest news, insights and real-world applications from the AI Business newsletter
You May Also Like
---