Uber spinoff starts all autonomous deliveries in LA
Uber spinoff starts all autonomous deliveries in LA
The company's robots can operate without human intervention and uses onboard capabilities to ensure safe activity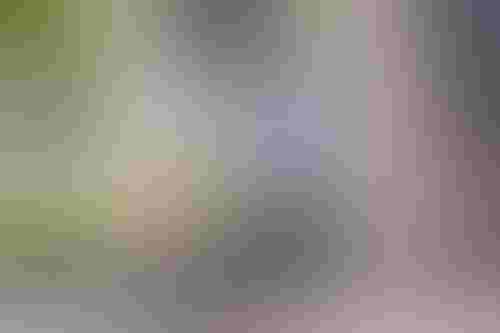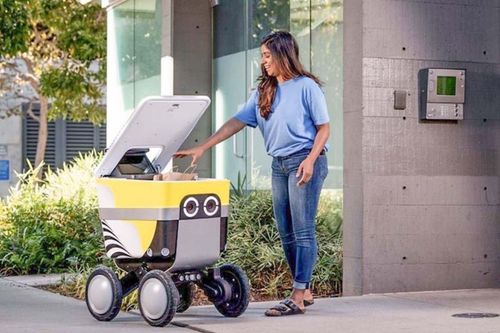 The company's robots can operate without human intervention and uses onboard capabilities to ensure safe activity
Serve Robotics has commenced fully autonomous deliveries from its self-navigating robot fleet in Los Angeles, California. 
The company recently completed the first-ever routine robot delivery without human intervention in designated areas around L.A. 
Utilizing multiple layers of systems including multiple sensor modalities, the robots are able to safely navigate busy city sidewalks, delivering food and other consumer goods. They run on sidewalks allowing for fewer traffic interactions. 
The fully autonomous service comes as Serve Robotics prepares to expand to other markets later this year for Uber Eats and other partners.
Serve Robotics co-founder and CEO Dr. Ali Kashani said he's proud the company achieved Level 4 autonomy which he says "further enhances public safety by significantly reducing the potential for human error."
"This milestone begins to unlock the full potential of robotic delivery," Kashani said. "This technical and commercial milestone is an achievement for the entire AV industry, and accelerates our mission to make delivery more accessible and sustainable."
Serve expands with Uber's backing
Launched in 2017, Serve Robotics was initially the robotics division of Postmates. It later spun out of the Uber-owned rapid delivery service and has now completed more than 10,000 contactless deliveries in California.
It took Serve Robotics five years to perfect the technology stack for Level 4 deliveries, and the company predicts it will significantly lower barriers to scaling autonomous services.
Safety drive
En route to achieving full autonomy, the Serve Robotics team focused on refining the automated emergency brakes, as well as the mechanical halt that works as a failsafe. The robot's collision avoidance system was another big priority.
The machines utilize multiple critical navigation systems, including IoT-enabled smart cameras and ultrasound, to find their way on busy city sidewalks. Serve also deploys Lidar, the light detection and ranging technique that surveys landscapes in 3D.
Nvidia's Jetson platform was selected to underpin the bot's hardware, while the Lidar sensors were sourced from San Francisco supplier Ouster.
Other Players 
Sensor Robotics isn't the only player in the autonomous delivery game. 
Nuro recently launched an autonomous delivery robot that includes external airbags at the vehicle's front and rear in case it comes in contact with a pedestrian. 
LG unveiled delivery robots at CES this year while outlining its tech plans to improve lives by deploying robots both inside and out of the home. The presentation featured door-to-door delivery robots for goods delivery as well as smart home applications and automated hospitality service.
This article first appeared on IoT World Today - Subscribe to get the latest IoT news and content straight to your inbox.
Keep up with the ever-evolving AI landscape
Unlock exclusive AI content by subscribing to our newsletter!!
You May Also Like
---