UK gov't spends another £3m on military AI projects
UK gov't spends another £3m on military AI projects
A drop in the ocean when you consider the cost of naval warfare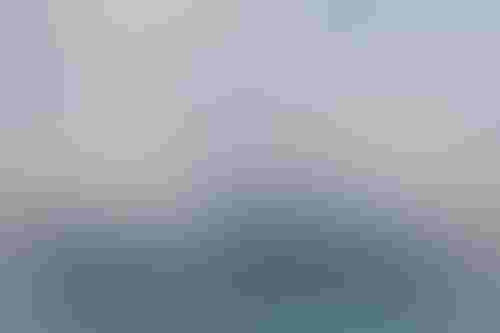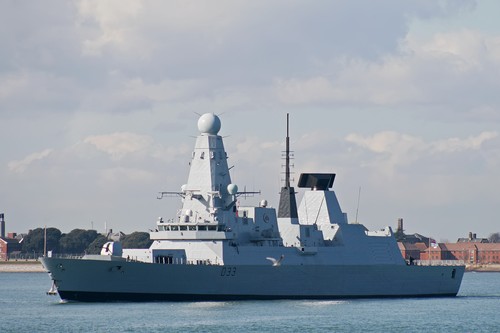 A drop in the ocean when you consider the cost of naval warfare
The UK government will fund nine artificial intelligence projects intended for use by the military from 2040 onward.
The £3m (~$4m) second phase of the Defence and Security Accelerator (DASA) Intelligent Ship project follows a similar announcement last year that saw £1m awarded to the nine AI programs.
Less than Google's lunch budget
As the name suggests, the initiative is primarily focused on supporting complex naval environments, but the military hopes to expand the tech beyond ships to land and air scenarios.
The funding was split between projects from organizations including Rolls Royce, Nottingham Trent University, Decision Lab, CGI IT UK, DIEM Analytics, Frazer Nash Consultancy, Montvieux, and SeeByte.
"The astonishing pace at which global threats are evolving requires new approaches and fresh-thinking to the way we develop our ideas and technology," Defence Minister James Heappey said in a statement.
"The funding will research pioneering projects into how AI and automation can support our armed forces in their essential day-to-day work."
Details of specific projects were not disclosed, but the initiative aims to explore both autonomous systems and human-machine interaction in combat scenarios. Examples include an intelligent system for vessel power and propulsion machinery control to support the engineering crew, and a prototype 'Agent for Decision-Making' to support pre-mission preparation, mission execution, and post-mission analysis.
"Crews are already facing information overload with thousands of sources of data, intelligence, and information," Julia Tagg, the technical lead of the Defence Science and Technology Laboratory, said.
"By harnessing automation, autonomy, machine learning, and artificial intelligence with the real-life skill and experience of our men and women, we can revolutionize the way future fleets are put together and operate to keep the UK safe."
DASA has launched several initiatives to bring artificial intelligence to the navy, including a 2019 competition to develop a semi-autonomous reconnaissance and survey system to help troops safely and stealthily advance into enemy territory over water.
The British defense industry responded with enthusiasm: back in 2019, we watched as a fully autonomous BAE Systems boat faced off against a human adversary in a staged conflict on the River Thames. The P24 ship worked with a manned vessel to contain the threat – with image recognition able to pick out weapons, and a virtual gun used to fire warning shots.
Such a system could operate alongside a larger naval warship, such as those DASA hopes to bring into existence with the Intelligent Ship project.
Keep up with the ever-evolving AI landscape
Unlock exclusive AI content by subscribing to our newsletter!!
You May Also Like
---