UK's health service commits to public consultation on data deals with Palantir
UK's health service commits to public consultation on data deals with Palantir
Says the decision had nothing to do with a court case against it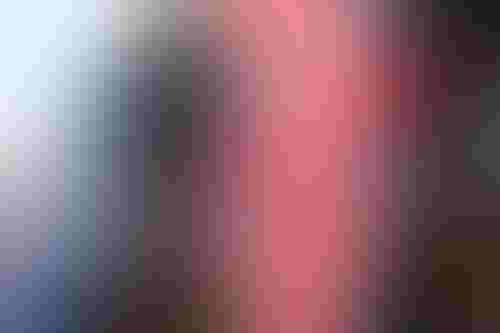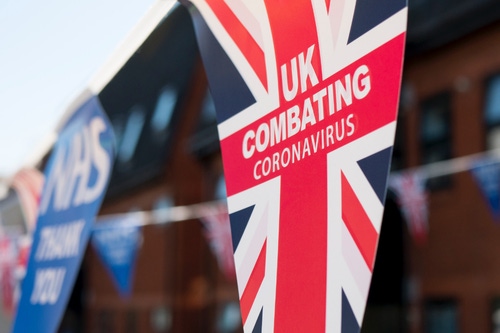 Says the decision was not motivated by legal pressure

The UK's National Health Service (NHS) has pledged not extend its controversial 'Covid-19 Datastore' contract with American analytics firm Palantir beyond the ongoing pandemic without a public consultation.
Privacy campaigners claim the government caved to legal pressure; the NHS maintains that this was always the plan.
The short-term contract to process sensitive health data was reported to have been extended for another two years last December, in a potential deal believed to be worth around £23 million ($31.7m).
Back in September 2020, the UK's Information Commissioner's Office (ICO) upheld a complaint against the NHS Commissioning Board after the organization failed to disclose data anonymization methods used for providing data to Palantir and Faculty AI, another data analytics firm.
The taste of victory?
Independent media organization openDemocracy celebrated the announcement as a U-turn. In the middle of 2020, the same organization claimed its legal action led to the government publishing the controversial health data contracts with a range of technology companies.
Mary Fitzgerald and Cori Crider from openDemocracy commented, "Facing our lawsuit, the government has finally caved. They've pressed pause, committing not to extend Palantir's contract beyond COVID without consulting the public. There will be no more mission creep without assessing our rights. They have also agreed to engage the public, via patient juries, about whether firms like Palantir are appropriate for a long-term role in the NHS at all."
The pair said the NHS's health data is "powerfully attractive to tech corporations," and that Palantir and others "clearly stand to profit from managing or accessing this asset, estimated to be worth £10 billion a year."
Palantir's initial short-term agreement with the NHS was signed in the early days of the COVID-19 pandemic at a symbolic cost of £1. The "emergency" deal gave the NHS access to the company's cloud and AI tools to use in its pandemic response strategy.
However, it was revealed by the Bureau of Investigative Journalism that Palantir and NHS leaders were discussing additional applications for patient data in the UK.
Palantir's local head Louis Mosley hosted a meal attended by David Prior, chair of NHS England, in July 2019, where the company reportedly pitched for business.
Such communications have led to accusations of favoritism during the chaotic contracting spree that the British government engaged in, as it battled the COVID pandemic, with Health Secretary Matt Hancock found to have been acting unlawfully by failing to publish details of government contracts worth billions within the 30-day period required by law.
Another NHS COVID data contract winner, Faculty, had close ties to Boris Johnson's outspoken former chief adviser, Dominic Cummings.
Both Fitzgerald and Crider stressed that any future government deal with Palantir would require full transparency, adding, "We need to know that the public consultation they've promised is far-reaching, not just a box-ticking exercise."
NHS England, however, did not agree with openDemocracy interpretation, suggesting to AI Business that there were "several inaccuracies" in the announcement.
An NHS spokesperson said, "Actually OpenDemocracy have had to drop their court case unilaterally as it was apparent even to them that the NHS has always acted in accordance with its legal responsibilities. They, therefore, stood no chance of succeeding in their completely spurious claim.
"It would be more honest if they actually came clean with their crowdfunders that far from 'winning' this case they had no choice but to drop it when they realized they hadn't a leg to stand on."
AIB has reached out to Palantir and the Parliamentary office of the Health Secretary, both of which are yet to respond.
Palantir was founded in 2003 by billionaire Peter Thiel and has previously received funding from the CIA. Much of its work is focused on government contracts: for example, its systems aided in the Trump administration's crackdown on undocumented immigrants, with the company working alongside the US Immigration and Customs Enforcement (ICE) agency.
Keep up with the ever-evolving AI landscape
Unlock exclusive AI content by subscribing to our newsletter!!
You May Also Like
---