US and UK governments sign joint AI R&D agreement
US and UK governments sign joint AI R&D agreement
We don't think China was invited to the meetings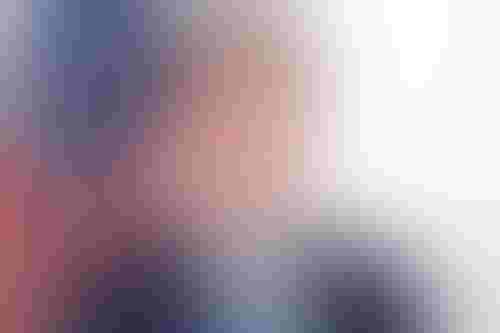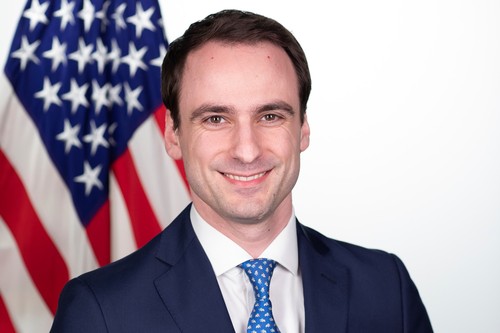 We don't think China was invited to the meetings
The Trump administration has signed an agreement with the British government to promote joint research and development in the field of artificial intelligence.
The declaration was made through the Special Relationship Economic Working Group, an intergovernmental team working on trade partnerships between the two nations.
Light on details
Much of the agreement focuses on ephemeral and ill-defined statements without clear goals – such as "recognizing the benefits and opportunities AI brings," and "desiring to harness AI technologies to empower our citizens, improve their quality of life, and promote a technology ecosystem that enables innovation to flourish by integrating AI into the economy."
Elsewhere, the document states the partners recognize the importance of working together on early-stage R&D, the value of a capable workforce, and the need for public datasets.
The two countries promise to "take stock" of existing cooperation frameworks and bilateral science initiatives, including the MoU between the US National Science Foundation and UK Research and Innovation on Research Cooperation.
They will also recommend priorities for future cooperation, and collaborate on the planning of activities in these areas.
More widely, the US and the UK have pledged to promote research and development in AI, "focusing on challenging technical issues, and protecting against efforts to adopt and apply these technologies in the service of authoritarianism and repression."
Over in the US, the declaration was signed by Michael Kratsios, an influential (and controversial) government official. After spending nearly a decade as the right-hand man of billionaire Peter Thiel (Palantir co-founder, Facebook board member, and prominent Trump-backer), Kratsios was appointed as the White House's deputy CTO in 2017.
With no CTO appointed since Trump became president, Kratsios was promoted to the position in 2019. In this role, he has participated in numerous AI-focused efforts, including promoting the national AI strategy, pushing for AI, supercomputing and quantum computing funding, and helping found the Global Partnership on AI.
The bigger picture
Earlier this year, in an unprecedented move, Kratsios was given another gig in addition to his CTO duties – as acting research and engineering head at the Pentagon. This put him in charge of the development and oversight of the US military's entire technology strategy.
Beyond concerns about the dual role and politicized nature of his appointment, critics highlighted that the 33-year old Kratsios has no scientific background – with a bachelor's degree in political science and a focus on ancient Greek democracy.
In contrast, his predecessor Michael Griffin had seven degrees (a BA in Physics, MSE in Aerospace Science, PhD in Aerospace Engineering, MS in Electrical Engineering, MS in Applied Physics, an MBA, and an MS degree in Civil Engineering) and spent years as the COO of the CIA's In-Q-Tel venture fund, before heading up NASA for several years.
Kratsios is just one of a number of Thiel-backed appointments to have benefited from surprising promotions. Among them is Kevin Harrington, who left Thiel Macro to become Deputy Assistant to the President and a member of the National Security Council.
There are others, including Justin Mikolay, who departed Palantir to work as Director of Communications for the Secretary of Defense. When Secretary Mattis resigned and was then fired, Mikolay went back to Palantir as a lobbyist.
During the 2016 election campaign, Thiel was one of the few outspoken Trump supporters in the tech industry, financially backing him and endorsing him in a speech at the Republican National Convention. He then advised the President in an unofficial capacity.
Since Trump's election, Thiel-backed ventures have proven popular with US agencies, notably Palantir and Anduril. Anduril's co-founder Trae Stephens was also part of the Department of Defense's transition team.
Keep up with the ever-evolving AI landscape
Unlock exclusive AI content by subscribing to our newsletter!!
You May Also Like
---