US continues to lead in AI but China is closing the gap
US continues to lead in AI but China is closing the gap
The EU invests more than it used to, but not as much as it should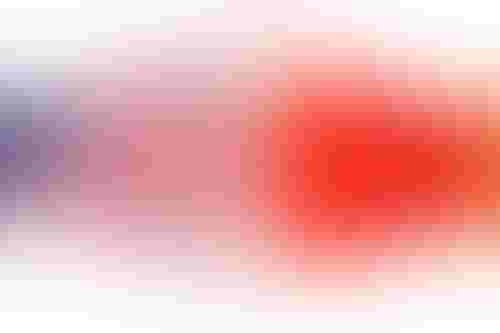 The EU invests more than it used to, but not as much as it should
The US continues to lead in the development and use of AI, but China is catching up quickly in key areas, while Europe is falling behind, according to a report from the Information Technology & Innovation Foundation (ITIF).
The nonprofit has been tracking the progress of superpowers over the past three years.
In 2019, the foundation analyzed the AI capabilities of China, the US, and the EU, using 30 metrics across six categories: talent, research, development, hardware, adoption, and data. The US led with 44.2 points, followed by China with 32.3, and the EU with 23.5.
The latest report measures the progress each region has made since, using new information to update 15 metrics and add one. The US continues to lead with 44.6 points, followed by China with 32, and the EU with 23.3.
The report indicates that China has made important incremental progress, reducing the gap or extending its lead over the United States in more than half of the metrics.
In contrast, the EU has made progress relative to the United States in slightly more than a quarter of the updated metrics.
"The Chinese government has made AI a top priority and the results are showing," said Daniel Castro, director of ITIF's Center for Data Innovation and lead author of the report.
"The United States and European Union need to pay attention to what China is doing and respond, because nations that lead in the development and use of AI will shape its future and significantly improve their economic competitiveness, while those that fall behind risk losing competitiveness in key industries."
The impact of investment
The report notes that the US continues to lead the way in venture capital and private equity investment – the country's AI startups received $8 billion more in funding that China's did in 2019.
American AI firms continue to receive substantially more investment than their European counterparts, but Europe is catching up: VC and private equity funding as a percentage of US funding grew from 13% to 22% between 2016 and 2019.
The EU is also faring well in terms of research, publishing 20,418 papers in 2018, compared to 16,233 from the US. However, the report notes that "average US research quality is still higher than that of China and the European Union."
Furthermore, the report touches on the consequences of Brexit for European AI, noting that "the United Kingdom's departure from the bloc will also diminish EU AI capabilities, both in absolute terms and on a per-capita basis."
In conclusion, the report recommends that Europe boosts research tax incentives and expands public research institutes working on AI. For the United States to maintain its lead, meanwhile, it must boost support for AI research and deployment, and step up efforts to develop AI talent domestically while attracting top talent from around the world.
About the Author(s)
Stay Ahead of the Curve
Get the latest news, insights and real-world applications from the AI Business newsletter
You May Also Like
---