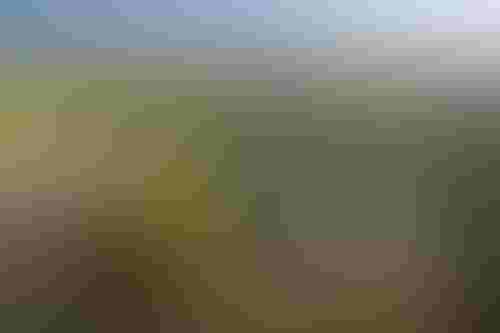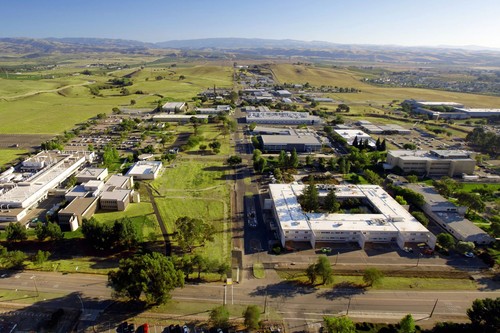 A small drop in a flood of government AI funding
The US Department of Energy plans to spend $16m on two sets of machine learning and artificial intelligence projects.
The first will focus on predictive modeling and simulation for research across the physical sciences, while the second will look at 'decision support' in managing complex processes – such as in self-driving cars, where AI systems have to make decisions in real-time.
The projects were selected through a peer review process, from proposals submitted by universities and the department's own national laboratories.
Funding the RISE of the machines
Five teams were selected for the 'Scientific Machine Learning for Modeling and Simulation' project spec. Together, they will receive $3 million over two years.
Two will be led by universities, with Purdue heading research into 'Trustworthy Physics‐informed Deep Learning for Predictive Scientific Computing,' while Johns Hopkins will focus on 'Statistical Learning for Nonlinear Model Reduction from Local Simulations of Stochastic and Particle‐ and Agent‐Based Systems.'
Three projects will be managed by national labs. Sandia will study 'Graph Neural Network Models of Complex Initial Boundary Value Problems that embed Physical Invariances,' NREL will research 'Scientific Machine Learning Frameworks for Multifidelity Computational Stacks,' and Oak Ridge will work on 'Black‐box Training for Scientific Machine Learning Models.'
Another six projects are being funded under the 'Artificial Intelligence and Decision Support for Complex Systems' banner. Highlights include 'RISE of the Machines: Robust, Interpretable, Scalable, Efficient Decision Support,' which is being developed by Sandia National Lab and the University of Texas at Austin.
Combined, these six projects will receive $13m over three years. Another $7m and further time may be available, "contingent on congressional appropriations."
"We are making enormous strides in adapting machine learning and artificial intelligence to a wide range of scientific and operational challenges," Dr. Chris Fall, director of DOE's Office of Science, said.
"These projects will strengthen ML and AI as tools both for scientific investigation and for the management of complex processes."
Home to many of the world's most powerful supercomputers, and operating as the US government's primary research hub, the Department of Energy has made numerous investments in artificial intelligence, and the technologies that make AI possible.
Just last month, the DOE's Artificial Intelligence and Technology Office (AITO) created a consortium to investigate applications of AI for emergency response.
Other AI-focused government agencies include the Department of Defense's Joint Artificial Intelligence Center (JAIC), which participated in the aforementioned consortium.
In August, JAIC and the Defense Innovation Unit revealed they were using AI to help detect cancer.
Then there's the National Science Foundation. Earlier this month the NSF announced it would spend more than $100 million to establish five AI research institutes across the country, with another $40m set to come from the US Department of Agriculture.
As we look further into the future, considerably more public funding for AI is expected – no matter who wins the November election. The current White House administration is pitching increasing funding for non-defense artificial intelligence projects by 54 percent next year, to $1.5bn.
Even more ambitious is an effort spearheaded by the Democrats' Senate minority leader, Chuck Schumer. In May, Schumer proposed The Endless Frontiers Act, a plan to pump $100bn into the National Science Foundation in additional funds over five years.
That funding would be prioritized for ten areas, including artificial intelligence and machine learning – with many of the other areas having direct links to AI (e.g. supercomputing and processors).
Keep up with the ever-evolving AI landscape
Unlock exclusive AI content by subscribing to our newsletter!!
You May Also Like
---