US plans to send powerful drones to Ukraine hit a snag
US plans to send powerful drones to Ukraine hit a snag
Also, 'extremely rare' Russian Merlin-VR drone was shot down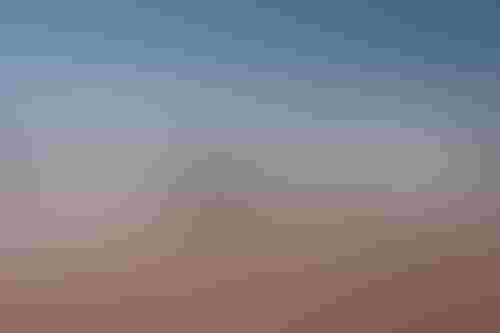 Also, 'extremely rare' Russian Merlin-VR drone was shot down
The Biden administration's plans to send large drones to Ukraine reportedly are in limbo over fears the units could end up in Russian hands.
The Department of Defense was looking to send four MQ-1C Gray Eagle Medium Altitude Long Endurance drones.
However, a review by the Pentagon has halted those plans as the equipment could provide a security risk if captured by Russian forces.
Reuters cited sources saying that the decision has been reviewed "higher up the chain of command" with no timing on when it will be made.
The MQ-1C Gray Eagle is larger than the Bayraktar-TB2, Switchblade 300s and Phoenix Ghosts Ukrainian forces have already been using.
It can fly for up to 30 hours and is designed to gather intelligence on enemy forces. It can carry up to eight Hellfire missiles – powerful, precision-guided 100-pound bombs.
'Extremely rare' Russian hybrid drone shot down
Most drones that have seen action in Ukraine are loitering munitions – commonly referred to as 'kamikaze' or 'suicide' drones. They're designed to hover and wait before flying into a target and unleashing a payload.
One such drone from Russian forces was reportedly shot down earlier this week. The Merlin-VR, developed by the Smolensk Research Institute of Modern Telecommunication Technologies, was taken down by Ukrainian troops according to reports on the ground.
Not much is known about the Merlin, with reports suggesting it was carrying a payload of around 14 pounds. Despite the onboard munitions, the unit was being used for long-range surveillance. It reportedly houses a hybrid propulsion system – meaning it can sustain longer flights as it uses more than one energy source to power it.
It was shown to the Russian public in September last year, but the 'extremely rare' drone is not officially listed as in service with the Russian army.
Ukrainian figures suggested Zelenskyy's forces have shot down 593 Russian unarmed aerial vehicles since the war began.
Keep up with the ever-evolving AI landscape
Unlock exclusive AI content by subscribing to our newsletter!!
You May Also Like
---