US researchers are using AI to catch early signs of arthritis
US researchers are using AI to catch early signs of arthritis
Hoping preventative action could help avoid the need for joint replacement later in life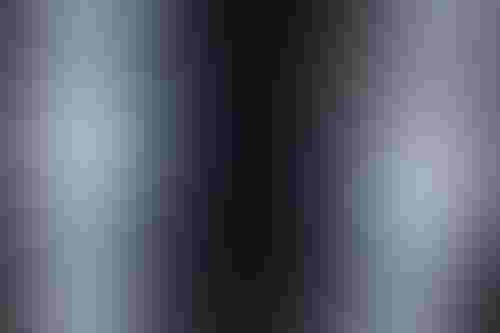 Hoping that preventative action could help avoid the need for joint replacement later in life
Researchers at Carnegie Mellon University College of Engineering and the University of Pittsburgh School of Medicine have created a machine learning algorithm to detect early signs of arthritis.
The system can detect subtle signs of osteoarthritis on an MRI, years before noticeable symptoms occur.
The primary treatment for osteoarthritis today is joint replacement, with knee and hip replacements being among the most common operating room procedures in older patients.
The predictive approach could enable the use of preventative drugs for treatment, rather than patients having to undergo joint replacement surgery later in life.
"The gold standard for diagnosing arthritis is x-ray," said study co-author Kenneth Urish, associate professor of orthopaedic surgery at Pitt and associate medical director of the bone and joint center at UPMC Magee-Womens Hospital. "As the cartilage deteriorates, the space between the bones decreases. The problem is, when you see arthritis on x-rays, the damage has already been done. It's much easier to prevent cartilage from falling apart than trying to get it to grow again."
Signs of trouble
The researchers studied MRIs from the Osteoarthritis Initiative, which followed thousands of people for seven years to track the development of osteoarthritis of the knee.
A subset of the patients had little evidence of cartilage damage at the start of the study.
Over time, the researchers could tell which of these participants developed arthritis. The AI then could use that information to learn subtle patterns that appear on the MRI scans to predict future osteoarthritis risk.
The algorithm can detect signs too abstract to register, even by a trained radiologist.
"When doctors look at these images of the cartilage, there isn't a pattern that jumps out to the naked eye, but that doesn't mean there's not a pattern there," lead author Shinjini Kundu said. "It just means you can't see it using conventional tools."
In the study, published in PNAS (Proceedings of the National Academy of Sciences of the United States), authors said the algorithm predicted osteoarthritis with 78 percent accuracy from MRIs performed three years before symptoms appeared.
The study noted that today, no drugs can prevent pre-symptomatic osteoarthritis from developing into full-blown joint deterioration, but there are some that can prevent developing rheumatoid arthritis, a related condition.
Several candidates for osteoarthritis drugs are in the preclinical pipeline for development.
Keep up with the ever-evolving AI landscape
Unlock exclusive AI content by subscribing to our newsletter.
You May Also Like
---