US should align with Japan and Korea to combat China's growing AI prowess, according to Eric Schmidt
US should align with Japan and Korea to combat China's growing AI prowess, according to Eric Schmidt
$50bn in semiconductor manufacturing subsidies may not be enough, warns former Google chief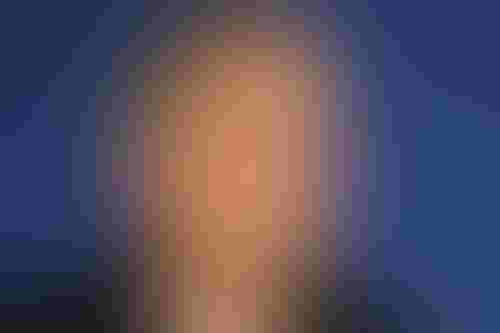 $50bn in semiconductor manufacturing subsidies may not be enough, warns former Google chief
China is rapidly advancing its AI capabilities and the US might need to enlist help from its allies to stay in the lead, suggested former Google chief executive Eric Schmidt.
Schmidt, who left Google's parent company Alphabet in 2018, said in an interview with Nikkei Asia that the rival superpower was closing in on the US in AI and quantum computing.
To counter China's advances, he said that the US must align itself with allies like Japan.
"We need much closer relationships with Japanese researchers, Japanese universities, Japanese government — the same thing for South Koreans and same thing for Europeans."
Among his suggestions, the co-founder of Schmidt Futures invoked the idea of a coordinating group inside the Japanese government "who share our view as to what's important and make sure that the universities are talking to each other."
How to keep a crown
Schmidt chairs the US National Security Commission on Artificial Intelligence. He was nominated for the role in 2019, to make AI-related policy recommendations to the US president and Congress.
His team released a report in March which warned that should the US failed to act "it will probably lose its leadership position in AI to China in the next decade and become more vulnerable to a spectrum of AI-enabled threats from a host of state and non-state actors."
Speaking with Nikkei Asia, the 66-year-old warned that throwing money at the semiconductor manufacturing market would not be enough to solve the issue.
The US Innovation and Competition Act contains a $50 billion pot to subsidize semiconductor manufacturing to try and move the market away from Taiwan and towards the US.
"I don't think it's fair to assume that we can just take $50bn and be the same as Taiwan," Schmidt said. He added that Taiwan Semiconductor Manufacturing Co (TSMC), the world's leading chip foundry, "has been working on this for 20 years — it's incredibly difficult and hard to do."
"It seems to me that China is very dependent on Taiwan, but so is the US because the US got out of this business 15 to 20 years ago," he said, adding, "it's important that there will be [fabs] in the US… that are almost as good".
The National Security Commission on AI is set to disband in October, having submitted its final report to the government. Schmidt said he plans to create groups that will "continue this work."
"I know many other commissioners feel the same way: just continue on the messaging," he said.
Keep up with the ever-evolving AI landscape
Unlock exclusive AI content by subscribing to our newsletter!!
You May Also Like
---