Using AI to give classic Wimbledon matches a new lease of life in 2020
Using AI to give classic Wimbledon matches a new lease of life in 2020
Substituting for the live event, 'The Greatest Championships' will use AI create a modern experience for some of the most famous matches in Wimbledon history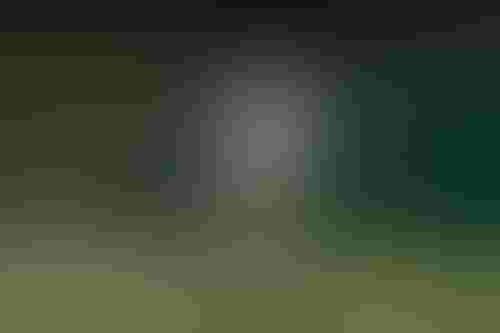 Substituting for the live event, 'The Greatest Championships' will use AI create a modern experience for some of the most famous matches in Wimbledon history
Wimbledon prides itself on being the most prestigious tournament in the world of tennis.
In 2019, more than half a million people stepped through the gates, 614 million people tuned in on television and 59.8 million visits were recorded on the official website.
But this year, the hallowed grounds of SW19 will remain empty. Like so many other sporting events, the 2020 Wimbledon Championships have fallen victim to the Coronavirus and it will be at least another year until play resumes on Centre Court.
While other sports organizations deliberated over the future of their events, The All England Lawn Tennis Club (AELTC) took the decision to cancel relatively early, on April 1.
Cancellation dilemma
An insurance policy gave it a degree of flexibility that other events may not have had, and there was no desire to put on a 'substandard' tournament that would betray Wimbledon's values. Image and prestige is everything when it comes to 'The Championships'.
"It was an incredibly difficult decision [to cancel] but the enormity of it only really hit us when we got the feedback from fans. It was overwhelming," Alexandra Willis, head of communication at the AELTC, explained.
"[The fans] said they were going to miss being able to turn on the television [during the Wimbledon fortnight] and know that there would be live tennis to watch."
With three months between cancellation and the original dates of the tournament, organizers had the chance to offer something that could at least compensate for the lack of play.
"We didn't want to treat this like a rain delay and roll out classic matches," Willis continued. "We wanted to see how we could fill this gap using the full breadth of technological and creative options at our disposal. This way, we can have something more immersive and won't lose the opportunity to learn something."
'The Greatest Championships 2020 ' makes use of Wimbledon's vast archive, but with a difference. Famous matches will be dressed up with enhanced presentation and digital features, applying a modern experience to these timeless contests.
The project has been made possible through partnerships with technology vendors, and the use of artificial intelligence.
The power of AI
The AELTC has a long-standing relationship with IBM, dating back to 1990. IBM helps with the analysis and collection of match data, powers the official website and mobile apps, and helps protect the championship from cyber security threats.
The association is pitched as a true partnership, rather than simply a sponsorship and supply deal, with the past decade seeing both organizations work together on digital innovations that enhance the broadcast and digital experience. Only a fraction of the fans will ever set foot on the grounds of the All England Club, meaning the mantra is to create the 'next best thing to being there'.
In previous years, IBM broadened the scope of its data collection and analytics to create more detailed statistics for fan engagement.
IBM Cloud has become essential in powering these services in terms of an operational point of view – the huge surge in demand for just two weeks a year is an ideal showcase for the scalability of cloud infrastructure – but it also means Wimbledon can benefit from the AI smarts of IBM Watson.
Since 2017, IBM has been running an AI-powered highlights system that automates the creation of video clips. Image recognition technology is used to monitor action on the court and pair video with match statistics, so the most important events of the match are captured. In 2019, sound recognition technology was added to the system, helping Watson select the most aesthetically-pleasing shots.
With hundreds of matches taking place over two weeks, this automated a process that would take a huge amount of manual work. Most importantly, because only the most exciting action is captured, the quality of the highlights did not suffer.
In another application, Watson was used to transform Wimbledon's vast database into a digital assistant. 'Fred' (named after British tennis legend Fred Perry) understands and responds to questions in natural language, helping visitors to SW19 find their way around the grounds and obtain information on court locations, toilets, and where to get a glass of Pimms and lemonade.
In 2018, Watson pored over Wimbledon's photo archive to create a mosaic for the official tournament poster.
The Greatest Championships 2020
AI has played an important part in updating the quality of archive footage to modern standards for 'The Greatest Championships.'
"Firstly, we acquire archive video and then use software techniques to adjust the noise, sharpen the image and improve the overall quality," Simon Boyden, a digital architect at IBM, explained. "Then we trained AI models to improve that further, increasing the resolution."
While Wimbledon has been collecting match stats for several decades, the scope of data collection in recent years has been expanded significantly. IBM and Wimbledon will review footage and apply these techniques to classic matches, providing unprecedented levels of statistical insight into historic Wimbledon moments. The ability to collect all this structured and unstructured data to create a modern experience for past events offers huge potential.
The eight-week turnaround has been a challenge for the partners, and they claim it would have been impossible to have completed the project to the same extent, and to the same levels of quality, without AI.
"Could we have put some videos online with a degree of enhancement [without AI]?" Boyden asked rhetorically. "Yes, but AI gave us the extra boost of quality and allowed us to meet those deadlines. It simply wouldn't have been feasible to have had dozens of people edit these videos manually."
The future
Wimbledon is preparing for all scenarios for the 2021 Championships, and there is an acknowledgment that the sports industry may have to change for good following the pandemic.
Soccer leagues across Europe have resumed competition in the past few weeks, with all but a handful playing behind closed doors. This has led organizers and broadcasters to approach things differently, with Premier League matches accompanied by artificial crowd noises.
The AELTC hopes that it will be able to admit fans next year, and says the whole industry is working collaboratively to find solutions that make both the attendance and transmission of sporting events more appealing. For example, the Premier League offers viewers the choice of watching matches with or without artificial crowd noise, powered by sounds and techniques from the video games industry.
The reaction to artificial noise has varied among viewers, but the general perception is that it has been implemented well. There have been complaints about volume and realism, however. Is it possible to use AI to create realistic-sounding noise that would not only be heard on television, but also in the stadium?
"[In theory] AI could be used to synthesize sounds like speech or pieces of music and it's an area that could be investigated," Boyden said. "But I don't know if it would meet the Wimbledon threshold of quality."
The main issue is latency. It would take time for the AI-based system to process what has happened on the court, create an appropriate sound effect and then play it out over the broadcast or in the stadium. There's also the question of whether the players might find it off-putting – especially as tennis crowds are usually quiet during points anyway.
While the utility of some of the innovations used during lockdown will expire once crowds are allowed back into the stadium, others will form part of the long-term future of the sports industry – whatever form it will take.
Wimbledon will look at other sports, and see what measures, if any, are used at the US Open later this year, before deciding what it might do if things do not return to normal in 2021.
"There's nothing like being physically [at a sporting event]," James Ralley, Head of Commercial and Marketing at the AELTC, added. "But if [sport] continues to play behind closed doors then the way matches are covered will be very different a few months down the line.
"As far as Wimbledon is concerned, we have a pretty strong base to build from. However the old norm probably isn't coming back and we've got to plan for how the sporting landscape is going to change.
"The way that sport is being covered without fans – there are parts that won't work but things that will and can be added [in the future]. Hope is not a strategy and hoping for the best won't work. We can hope things will get back to normal but you have to plan for every scenario."
Keep up with the ever-evolving AI landscape
Unlock exclusive AI content by subscribing to our newsletter!!
You May Also Like
---