Veritone unleashes synthetic speech platform that allows celebrities to monetize their voices
Veritone unleashes synthetic speech platform that allows celebrities to monetize their voices
The company stressed the need to be 'compliant' and 'consensual' as Pandora's voice box is opened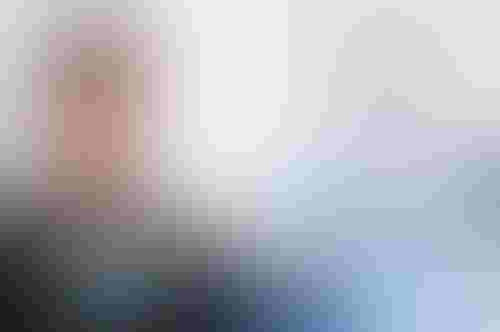 The company stressed the need to be 'compliant' and 'consensual' as Pandora's voice box is opened
California-based Veritone has launched a synthetic speech platform that allows brands to monetize "hyper-realistic" celebrity voices through AI.
MARVEL.ai is an end-to-end Voice-as-a-Service (VaaS) product that enables businesses to create, manage, license, and monetize synthetic speech.
Supporting both text-to-speech and speech-to-speech, the service is based on aiWARE, Veritone's proprietary AI engine.
"Whether you're a media company, brand, or an influencer, celebrity, or athlete, the ability to easily create custom, authentic voices means that Veritone MARVEL.ai is a true game-changer for the media and entertainment industries," Ryan Steelberg, president of Veritone, said.
This is Patrick Stewart, no, really
MARVEL.ai is essentially an attempt to commercialize voice cloning – a process whereby AI algorithms are used to reproduce a voice from a collection of audio samples.
The platform's customers can request a particular voice model for auto-generated content, or attempt to create their own.
"There's only so much time I can devote to endorsements in my role, and my brand recognition is at its highest demand during hockey season –– when I have the least amount of time to support local businesses and charities due to my schedule," said Randy Hahn, San Jose Sharks hockey announcer, on-air personality, and a Veritone customer.
"MARVEL.ai provides me with such a wide range of possibilities for my personal brand and endorsements because of its ease of use, minimal time commitment and control over the final voice file."
Upon announcing the new service, Veritone stressed the need to use it "in a way that is clear, compliant, and used with consent from the voice owners."
The company claimed that MARVEL.ai "can not only store, share and automate voice processes, but also protect them, thanks to its secure, digital rights, cloud-based architecture and Veritone's deep expertise in digital content licensing and rights management holdings."
As an active member of the Interactive Advertising Bureau (IAB) and Open Voice Network, Veritone will participate in developing global best practices for synthetic content, and sponsor a think tank tasked with creating governance models for the commercial use and protection of synthetic voice tech.
Mama, I just killed a song
Veritone's announcement follows another synthetic speech service hitting the headlines for very different reasons.
After social media platform TikTok got into trouble for allegedly stealing a woman's voice and turning it into the app's default text-to-speech engine, users sought similar ways of manipulating audio – and turned to Uberduck.ai.
The web-based app, which requires Discord credentials for access, prompts users to type in the text and then generates speech in the chosen voice – with options including Patrick Stewart, Nicki Minaj, and Kanye West, to name a few.
A viral video uploaded to TikTok saw virtual Kanye West perform Queen's 'Bohemian Rhapsody,' for example, garnering 300,000 likes since mid-May. But AI wasn't necessary to make the self-proclaimed 'creative genius' perform the track – this had already happened at the Glastonbury Pyramid Stage in 2015, with The Guardian's Alexis Petridis describing the experience as "weird."
AI-based deepfake technologies are becoming more accessible, with Calamity AI recently releasing a track using Eminem's voice to 'diss' the patriarchy. The same group previously employed the rapper's voice to criticize Facebook's Mark Zuckerberg.
OpenAI, the team being the GPT-3 language model, launched Jukebox last May to generate snippets of music artists doing crossover covers in various genres.
Keep up with the ever-evolving AI landscape
Unlock exclusive AI content by subscribing to our newsletter!!
You May Also Like
---