Vertical farming startup Bowery Farming raises $300m at $2.3bn valuation
Vertical farming startup Bowery Farming raises $300m at $2.3bn valuation
Natalie Portman-backed company hopes AI holds the key to better food supply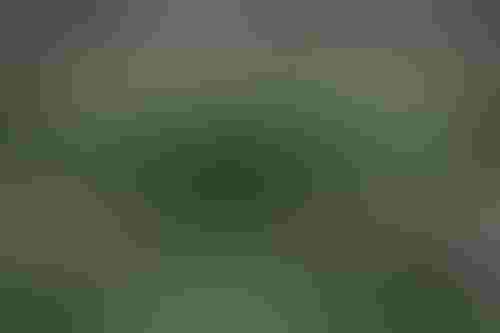 Bowery Farming has raised $300m in a Series C funding round that valued the company at $2.3bn.
The investment in the New York-based indoor vertical farming startup is thought to be the largest in the fledgling industry's history.
Fidelity Management & Research Company led the round, joined by existing investors GV (formerly Google Ventures), General Catalyst, GGV Capital, Temasek, and Groupe Artémis.
Celebrity investors also took part, including "plant-based eating advocates" Lewis Hamilton, Chris Paul, Natalie Portman, José Andrés, and Justin Timberlake. The company has raised more than $472m to date.
Food for thought
Bowery Farming operates two vertical farms in New York and Maryland, with a larger site planned for Pennsylvania later this year. It claims each of its farms can produce 100 times more food than the same amount of land when growing plants outdoors via traditional methods.
Through its facilities, Bowery supplies around 850 grocery stores, including Albertsons, Giant Food, Walmart, and Amazon's Whole Foods. It claims to have experienced more than 750 percent retail growth since January 2020, and more than 400 percent commercial sales growth.
This year, Bowery also opened what it calls 'Farm X' in New Jersey, focused on trying to expand beyond its current crop of leafy greens to cucumbers, root vegetables, strawberries, and tomatoes.
"At Bowery, we're reinventing a new supply chain that's simpler, safer, more sustainable and ultimately provides vibrantly flavorful produce unlike what's available today," said Irving Fain, CEO and founder of Bowery Farming.
"This funding not only fuels our continued expansion but the ongoing development of our proprietary technology, which sits at the core of our business and our ability to rapidly and efficiently scale towards an increasingly important opportunity in front of us."
Bowery, like other vertical farming business, hopes to eke out additional productivity not just through growing vegetables in controlled indoor environments, but by using artificial intelligence to work out the best time in a plant's lifecycle to change the environment – for example, light wavelength, water level, and temperature.
The company relies on its proprietary BoweryOS system, which it says combines software, hardware, sensors, computer vision systems, AI, and robotics.
To develop the operating system, Bowery this year hired Injong Rhee, who previously worked as Internet of Things VP at Google and chief technologist at Samsung Mobile.
"Everything that you know about IoT, cloud AI, machine learning, and robotics all comes into the picture, being orchestrated to find the economical way to produce vegetables on a large scale," Rhee told VentureBeat at the time.
His old employer is also trying to revolutionize the farming industry. Last year, Alphabet's X lab launched a new 'moonshot' project that would unleash AI and robots on farms, called Mineral.
"What if every single plant could be monitored and given exactly the nutrition it needed?" asked project lead, Dr. Elliot Grant.
"What if we could untangle the genetic and environmental drivers of crop yield? What if we could measure the subtle ways a plant responds to its environment? What if we could match a crop variety to a parcel of land for optimum sustainability?"
There are other indoor farming competitors Bowery will have to contend with. Infarm raised $170m last year for modular systems that can be placed in existing retail facilities, just a week after iFarm raised $4m, and a month before Iron Ox brought in $20m.
One of the few companies to come close to Bowery's valuation is Plenty, which has raised around $400m from SoftBank, Amazon CEO Jeff Bezos, and former Google CEO Eric Schmidt. It is thought to be seeking another $100m at a valuation of more than $1bn.
Keep up with the ever-evolving AI landscape
Unlock exclusive AI content by subscribing to our newsletter!!
You May Also Like
---