Vixen Labs: Privacy is the biggest concern among voice assistant users
Vixen Labs: Privacy is the biggest concern among voice assistant users
German consumers report higher level of distrust towards voice assistants than those in the US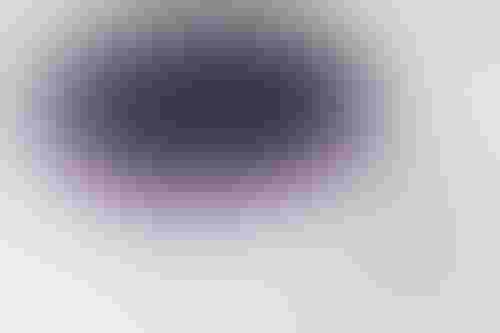 Privacy remains a top concern for the public when it comes to AI-powered voice assistants, with a new report stating that four in 10 consumers opt not to use the services because they are worried about their data.
The Voice Consumer Index (VCI) from Vixen Labs surveyed more than 6,000 people; more than half (52 percent) of respondents from the US said they were concerned about the privacy of their data when using voice assistants like Amazon Echo or Google Home.
Despite such concerns, only 30 percent of respondents from the US said they didn't trust voice assistants, and 45 percent said they felt comfortable using assistants around other people. In the UK, the figures were at 31 percent and 43 percent, respectively.
The report also surveyed German consumers, who were less concerned about privacy (48 percent) but reported higher distrust of voice assistants (38 percent).
"While users may be concerned about their privacy, they are still using it because they see a positive value exchange for easier experiences and convenience. Users recognize that Voice technology can make it easier for them to send text messages, get information, and even control their 'smart home,'" the report suggested.
Okay Google, tell Siri to call Alexa
The 40-page report found that a third of respondents used voice assistant technology every day, with the vast majority (80 percent) using it to search for products. Just 41 percent said they use voice tech to actually make their purchases.
The report, released in collaboration with the Linux Foundation's Open Voice Network, showed that banking and finance ranked highly among voice-assisted tasks. A total 32 percent of respondents identified 'check my bank balance' as their top priority.
The results show small differences in behavior between the three surveyed countries – 21 percent of US consumers said 'pay a bill' was their top Banking and Finance voice-assisted task, compared to 15 percent in the UK and 17 percent in Germany.
German users were more open to using the technology to find a doctor or specialist than those from the US or UK.
"Voice assistant technology has advanced massively since we said hey to Siri 10 years ago. The Voice Consumer Index not only highlights just how many people use the technology in everyday life but also shows that these users are eager to see its true potential," James Poulter, co-founder and CEO of Vixen Labs, said.
Away from banking, respondents said they were using their voice assistants for controlling music (73 percent) and checking the weather (80 percent). But the largest undertaking was simply asking questions – more than 90 percent of users have searched using voice, with the report suggesting Search Engine Optimization (SEO) may be vital for companies looking to reach consumers via voice.
The report also found that the majority of those using voice assistants were using them across multiple locations – on their phone, on smart speakers (66 percent use Amazon Echo), and in the car.
Keep up with the ever-evolving AI landscape
Unlock exclusive AI content by subscribing to our newsletter!!
You May Also Like
---